When planning your Myrtle Beach trip, make sure these nighttime activities and attractions are on your itinerary.
When you think of a Myrtle Beach vacation, what comes to mind? Long days at the beach, of course. Considering that your day plans are taken care of, you might be wondering what there is to do once the sun goes down. From show-stopping performances to cruising along the ocean, there are so many things to do in Myrtle Beach at night.
Things to Do in Myrtle Beach at Night
1) Watch a Myrtle Beach Sunset
Have you ever seen the sun set over the ocean? It is a must-see experience and is one of the top things to do at night in Myrtle Beach. Although the East Coast is renowned for their sunrises, the sunsets are equally as breathtaking. Trust us!
However, it's not enough to watch the sunset from your hotel room balcony. The best seat in the house for a Myrtle Beach sunset is right on the beach. Get your towel and cooler, sit back, relax, and watch the sunset roll in. It's the perfect way to kick off a night of fun!
2) Get Tickets to a World-Class Show
A list of Myrtle Beach things to do at night is not complete without seeing a world-class show.
Myrtle Beach is known for high-quality productions featuring talented singers, dancers, and acrobatic performers. Plus, there is a wide variety of Myrtle Beach shows and genres to choose from.
Looking for adventurous entertainment along with a meal? We suggest bringing the whole family to Pirates Voyage - Dinner & Show or Medieval Times Dinner & Tournament. If you'd rather hear the songs of yesterday and today, head over to the greatest live tribute show, Legends in Concert.
After a long day lounging in the Myrtle Beach sun, there is nothing better than sitting back and watching a world-class show.
3) Ride the Myrtle Beach SkyWheel
After watching a legendary Myrtle Beach sunset, your night isn't over.
We want you to imagine looking out over the ocean and seeing the lights of the boardwalk reflect off of the water. Now, imagine that same view from 187 feet in the air. One of the best things to do in Myrtle Beach at night is ride the Myrtle Beach SkyWheel. It's also one of the best family things to do in Myrtle Beach at night.
While the SkyWheel is a thrill during the day, it doesn't compare to a nighttime ride. Once the sun sets, the Myrtle Beach SkyWheel lights up for a ride unlike any other! From high in the sky, you'll comfortably look out over the boardwalk, ocean, and coastline.
4) Stroll Along the Boardwalk
If Myrtle Beach weather is good, one of my favorite things to do in Myrtle Beach at night is take a leisurely stroll along the boardwalk. Although the boardwalk can be a bit crowded at night, go ahead and take your time.
Wondering what to look for on Myrtle Beach at night? Look around and take in the sights and sounds. After all, you're on vacation. There's no need to rush! Appreciate animal sightings such as Myrtle Beach pelicans and sea turtles.
Plus, the Myrtle Beach Boardwalk is known for iconic festivals throughout the year including Ocean Boulevard's Hot Summer Nights concert series, the Myrtle Beach Seafood Festival, and more. You never know what fun you'll find while walking through the boardwalk at night.
Is Myrtle Beach safe to stroll along at night? Myrtle Beach is generally a safe place to visit night and day. However, there is a curfew in effect from midnight to 6 AM for ages 18 and under.
5) Watch Live Music at the House of Blues
Looking for "things to do at night Myrtle Beach"? Here's one of the coolest "late night activities Myrtle Beach" you can find.
For a strong drink and rockin' music, you need to check out the House of Blues. The notable restaurant and bar hosts live music regularly with local, upcoming, and top artists on the bill. This particular House of Blues also offers a Murder Mystery Dinner Theater! With the wide variety of acts and the restaurant's notoriety, it's no wonder it is the place to go for live music in Myrtle Beach.
6) Jet Off on a Casino Cruise
Fun things to do in Myrtle Beach at night include a casino and a cruise! Late night Myrtle Beach is thriving, so if you're wondering what to do in Myrtle Beach at night, you're in for tons of surprises!
For things to do in Myrtle Beach for adults at night, if you're feeling lucky, daring, and ready for a good time, get your tickets for the Big M Casino Cruise. Aboard, you can play everything from Blackjack to Texas Hold 'Em while sailing the open seas. Of course, no cruise (or casino for that matter) is complete without drinks and a buffet! Dine to your heart's content at the gigantic buffet and sip on your favorite cocktails all on a luxury yacht.
For a taste of Las Vegas in Myrtle Beach, sailing along with the Big M Casino Cruise is by far one of the best things to do in Myrtle Beach at night. (Note: guests must be 21 years of age or older to board.)
7) Sample the Myrtle Beach Cuisine
Personally, we recommend you start the night with a bite to eat. After all, you can't visit Myrtle Beach without trying the seafood, the renowned drinks (Landshark Bar & Grill, anyone?), or visiting one of the iconic oceanfront restaurants. This also tops our list of things to do in Myrtle Beach for couples, especially if you're foodies!
Plus, if you're visiting with the children, the Myrtle Beach area has plenty of family friendly restaurants. Spending the night eating and drinking with friends and family on the beach sounds like a great time to me.
8) Explore Broadway at the Beach
What can you find on Myrtle Beach at night? Plenty! Whether you're looking for things to do in North Myrtle Beach at night or somewhere else beyond Barefoot Landing, you don't even need to walk far to find hidden gems alongside top attractions.
Often times, Myrtle Beach visitors are with a group of friends or family members with varying activity preferences. To satisfy everyone in your group, spend the night at Broadway at the Beach. You'll find everything here, from restaurants to thrill rides. Broadway at the Beach boasts over 350 acres of fun with attractions including:
Hollywood Wax Museum Entertainment Center
And that's only a handful of the attractions! Even the pickiest of travelers can find something to enjoy here. You won't have trouble finding things to do at night at Myrtle Beach. Explore beyond Broadway at the Beach and find yourself in top attractions such as the Family Kingdom Amusement Park.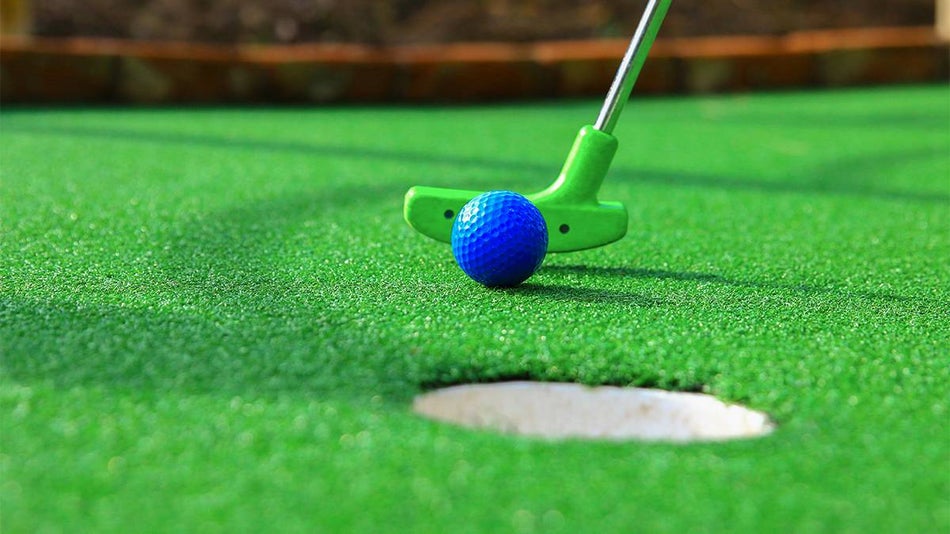 9) Play a Round of Mini Golf
Those searching for more family-friendly things to do in Myrtle Beach at night are in luck. On top of all the attractions at Broadway at the Beach and the Myrtle Beach Boardwalk, there are several mini golf courses to enjoy throughout the Grand Strand.
Kids and adults alike will enjoy a challenge as you compete against one another at one of the themed courses in Myrtle Beach that include:
These mini golf attractions are a hit in Myrtle Beach evening activities!
What Will You Choose to Do in Myrtle Beach at Night
From live music to mini golf, your entertainment options in Myrtle Beach are limitless. With so many things to do in Myrtle Beach at night, it's hard to decide where to go first! No matter which activity or attraction you choose, be sure to check out Tripster for the best ticket prices and the best Myrtle Beach vacation ever.
What is Your Favorite Myrtle Beach After Dark Activity? 
Did we miss a hidden gem? Share with us below in the comments!