Plan your visit by following my guide to the best things to do at Biltmore Estate:
When visiting Biltmore Estate, you step back in time to a bygone era. The surroundings transplant you to a world filled with luxurious opulence complimented by the natural beauty of the Blue Ridge Mountains. George Vanderbilt's 8,000-acre estate, which includes a 250-room French Chateau, is as impressive today as it was when it was built over 100 years ago. There are an abundance of things to do at Biltmore Estate. Throughout the grounds, there are self-guided tours of the breathtaking Biltmore House & Gardens as well as Antler Hill Village—featuring the Winery, The Biltmore Legacy, Village Green, and Farm.  In addition, there are outdoor pursuits offered so your day can be as busy or as relaxing as you like.
Tours
Biltmore Estate admission includes a self-guided visit to Biltmore House. Before you stroll through America's largest home, be sure to admire the astounding architecture of the estate. The massive lawn is rolled out like a red carpet to the doors of this impressive home and creates an ideal foreground for photos. Inside the home, following a marked route interspersed with knowledgeable guides, you can admire the artwork, clothing, and décor from the Gilded Age. Plan 1.5-2 hours inside the home, depending on your pace. Guided tours are offered as well, focused on the Biltmore House, Estate grounds, and winery. Cost for these tours is $20 per person, on average.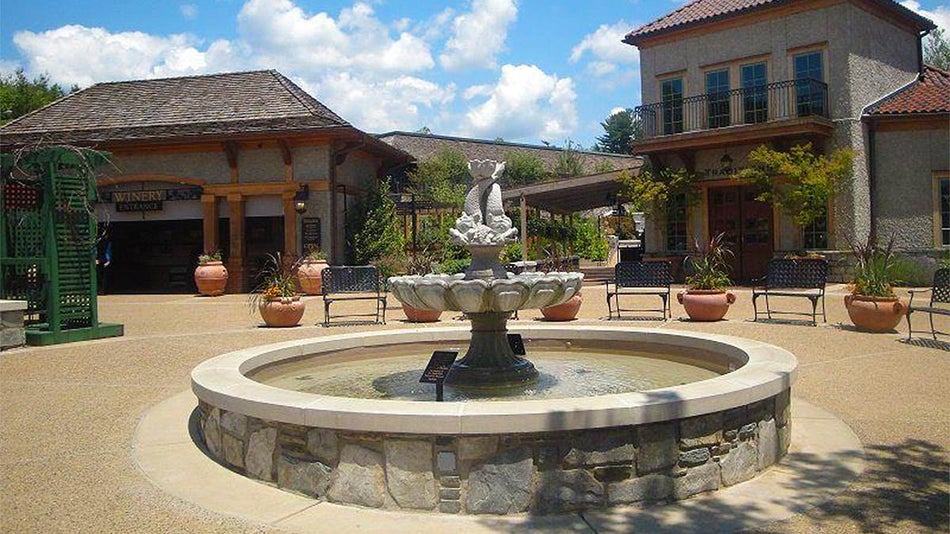 Dining
One thing is certain: you won't go hungry to while visiting Biltmore Estate. Culinary offerings are a delicious part of the Biltmore experience. With over 15 places to drink and dine, the selections cater to refined palates and casual eats and everything in between. A farm-to-table mindset is at the center of the Biltmore dining, with fresh produce and meats from Biltmore Estate featured on menus, as well as award-winning wines from the Estate.
For an elegant dinner, The Dining Room is a fine choice. Experience expertly prepared cuisine with world-class service inspired by the Vanderbilt's. White linen tablecloths, Vanderbilt china, and crystal add to the luxury of savoring carefully executed meals. For southern cuisine like barbeque, The Stable Café is recommended while those who wish to sip wine and share plates The Village Social is an excellent place to gather.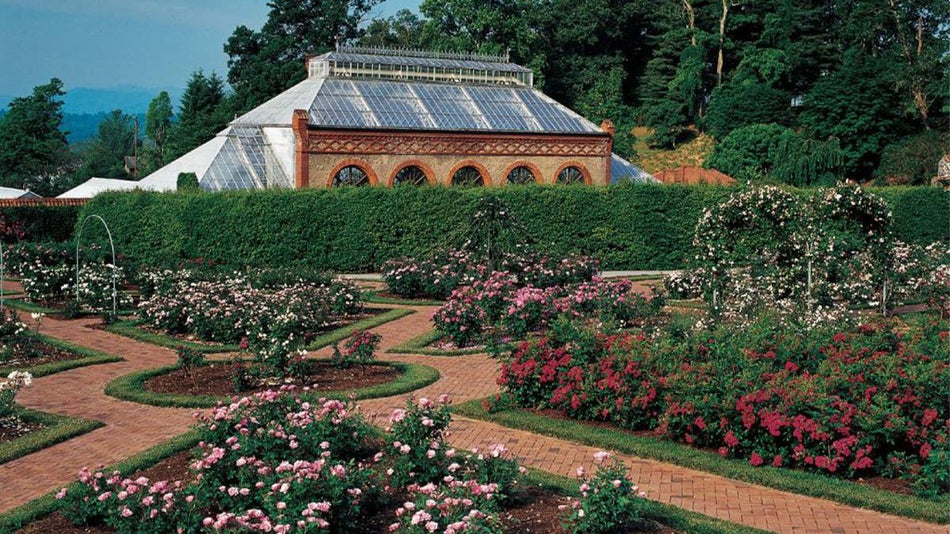 Shopping
George Vanderbilt traveled the world extensively, curating the collectibles you now see on display within Biltmore House. While appreciating the treasures of the Vanderbilt Estate you're bound to be inspired. Find your own unique keepsakes at the charming estate shops. Antler Hill Village shopping includes a mercantile, outdoor outfitters, home décor shop and wine store, while the Biltmore House and Gardens offers a Christmas shop, bookstore, a Gilded Age-souvenir shop, toymaker and treat shop, as well as gardener's place.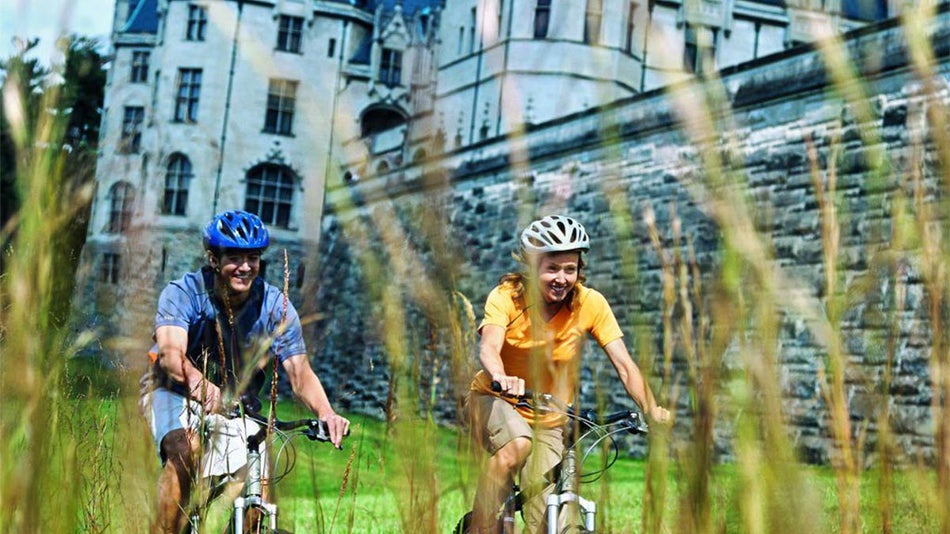 Outdoor Activities
This 8,000-acre estate is a veritable playground for outdoor enthusiasts. The things to do at Biltmore Estate involving outdoor activities range from fly-fishing excursions to horseback riding to carriage rides and more. Browse through the pastimes below to get an idea of the adventures available:
Biking
There are many miles of biking trails to choose from, so you can traverse a well-marked woodland trail for a challenging ride or leisurely ride the paved trail along the French Broad River.
Fly-Fishing
Try out fly-fishing or hone your skills at this Orvis Endorsed Fly-Fishing School.  Learn the basics of fly-fishing and casting, including equipment, casting, presentation, landing the fish, water safety, and knots from expert guides.
Hiking
Explore the grounds of Biltmore Estate on your own via their extensive network of hiking trails.  Lace up your hiking shoes, pack some water and trail map, and take advantage of the nearly 22 round-trip miles of trails.
Horseback Riding
Guided horseback rides and private trail rides are offered, both of which explore the meandering meadows and lush forests of this Asheville estate.
Canoe Trips
From April to October, you can float down the gentle French Broad River that winds through Biltmore Estate.  It is a peaceful, scenic way to soak up the outdoor charm of the area.
So Much To Do at Biltmore Estate
As you can see, the things to do at Biltmore Estate are extensive. You could easily spend a whole weekend at Biltmore Estate too, which is why The Inn at Biltmore Estate is a popular place to stay. When you stay at The Inn you never have to leave the gorgeous grounds of the estate and have the Vanderbilt's stunning estate at your doorstep.