New York City has a fabulous shopping scene that fits every taste and budget.
Whether it's searching for the latest fashions, strolling through vintage stores, looking for gifts or window-shopping, you'll be thrilled by the amount of choices offered. From classic department stores to luxury designer boutiques, fun open-air markets, and bargain outlets, the list of places to shop is virtually endless. With so many vibrant places for shopping in New York City, where should you begin? Follow my guide for best places to splurge, save a few bucks or just window shop on your first trip to the city.
Stay
On your first visit to the city, I recommend staying at a hotel centrally located. There are many hotels in the area very convenient to most of the major shopping areas depending on what your key interests and desired shopping activities are. You'll want to book a place that has a decent proximity to your core plans.
The Le Parker Meridian is located on West 56th Street between Avenue of the Americas and Seventh Ave. Ideally situated just steps away from Central Park, Carnegie Hall, Broadway theaters and the famed Fifth Avenue shops, it boasts a gorgeous indoor rooftop pool with amazing views over the city.
The Hilton New York Fashion District hotel at 152 W. 26th St. just off 7th Ave. is a perfect starting point in the heart of the city to the Midtown, Downtown, and trendy neighborhoods for shopping like Macy's at Herald Square and the SoHo neighborhood.
Situated in New York City's Central Park neighborhood, the Sherry Netherland at 781 Fifth Avenue is a comfortable luxurious hotel featuring a top-notch fitness center and offering amazing views of the park.
Start with a Tour
Rather than wander around on your own at first, there are public transportation options.
While the Hop On/Off buses are often recommended, I prefer NYC walking tours. If you want a great guided tour, Free Tours by Foot is a fantastic way to enjoy the shops by foot with a personal shopper who will take you to some of New York's best-kept secrets.
You can also get a good feel for your surroundings on a Recessionista, Fashion & Fun Shopping tour. Led by knowledgeable guides, these tours highlight New York City's best shops whether you're in the market for one of a kind vintage pieces or fashionable discount clothing. Many of the shops offer visitors 10-20% discounts on purchases.
Your guides will also give you information about the city on the tour while helping you. There are a variety of tours available and all cater to your desires. Tell your guide what types of stores you want to visit. Your tour will likely lead you to plenty of areas that you'd like to explore further, and your guide will also offer ideas for shopping in New York City.
Shop
For fashion lovers, the world-famous Fifth Avenue is not to be missed. Located in the center of Manhattan, you'll find many brand name swanky department stores. It's possible to spend an entire afternoon at Saks Fifth Avenue, which occupies a whole city block and has ten floors of goods and apparel, and you won't want to miss walking through Tiffany & Co., the city's first and most famous jeweler located at 727 Fifth Ave. This awesome six-story store offers a dazzling display of jewelry from sterling silver bracelets to diamond engagement rings and watches.
Another great Fifth Ave. shop, Lord and Taylor, located in a gorgeous 10-story Italian Renaissance Revival building has everything a shopper would want featuring jewelry, cosmetics, apparel and home goods from up-and-coming designers.
While there, check out the legendary FAO Schwarz, a childhood staple for nearly 150 years located in the General Mills Building at Fifth Ave. and 58th Street. This classic store offers unique toys and a truly unforgettable toy-shopping experience brought to life in the 1980s movie "Big" with Tom Hanks.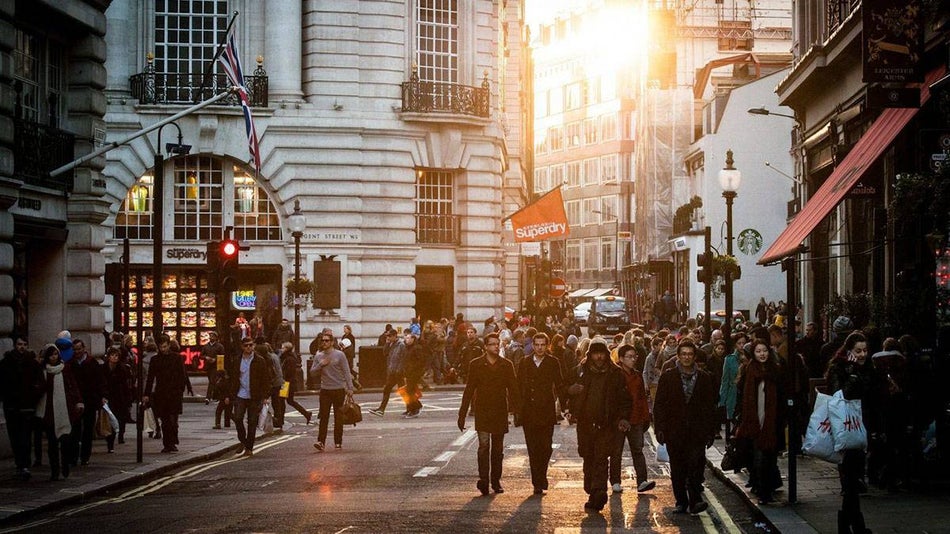 Abercrombie & Fitch, the sophisticated Bergdorf Goodman, Gucci, Armani, Henri Bendel, Barney's New York, and many more are pricey, but well worth the visit. Come take a stroll and experience all of the stores this fashionable street has to offer.
You won't want to miss some of the super stores in the Times Square area. Forever 21, a unique shop at 1540 Broadway is filled with an assortment of the latest trends in clothes, accessories and shoes at reasonable prices. It gets crowded but you'll find great gifts and can stock up on some of the season's hottest items at reasonable prices.
For a lovely afternoon stroll down Broadway to 34th Street, and visit Macy's flagship store right in the heart of Herald Square. One of the world's largest department stores, this block long, historic art-deco landmark comes complete with the original wooden escalator from 1902 - the first to be used in an American store. Ride it up to the balcony level visitor desk and get a savings pass good for 10% off.
SoHo is another great shopping area mixing designer boutiques and one-of-a-kind shops with bargain retail stores. Big names like Chanel share streets with small stores and the vintage architecture certainly adds to the shopping experience. Many of the cast iron fronted buildings lining the cobblestone streets date back to the late 19th century. An artsy, ultra-fashionable area in downtown Manhattan, SoHo is considered a community for creative types featuring galleries, arts organizations and cultural activities.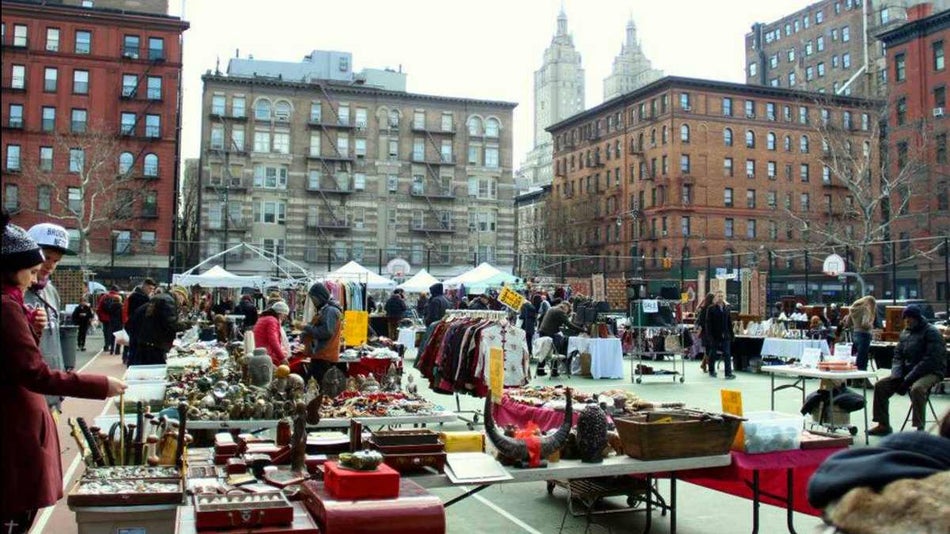 As you're shopping in New York City stop by the glamorous Bloomingdale's situated at 504 Broadway in the SoHo neighborhood and browse their beautifully merchandised assortment of trendy and luxury clothes to shoes, handbags and wedding gifts. This famed store has been a shopping paradise since 1886, providing something for the luxury shopper and the mid-range shopper alike.
Top Shop, Opening Ceremony, the kid-friendly Scholastic Store, which emphasizes education with an expansive selection of books, and Housing Works Bookstore & Café are just a handful of fun places to visit in the neighborhood. Grab an expresso and browse the latest indie-label offerings at American Two Shot, and if you're a chocolate lover walk into Jacques Torres glass walled chocolate shop & café for some luscious goodies You'll feel like you're entering Willy Wonka's Chocolate Factory.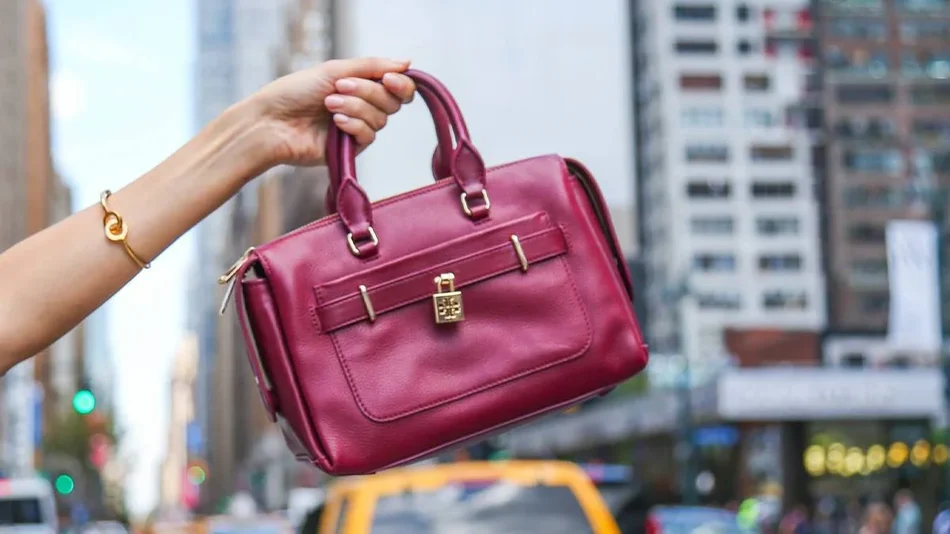 You'll want to be on foot in SoHo, and be sure to bring your camera. As you wander through the neighborhood, spend some time admiring the impressive collections of art scattered around. Many events go on during the year, so check their website for when you are visiting.
If you want to spend some time away from the hustle and bustle of the tourist district, wake up early Sunday morning, and hit the Green Flea Market at 100 West 77th St. on the Upper West side, a quiet residential area nestled between Central Park and the Hudson River. Green Flea is a fun open air market to explore. For 30 years, it has offered a variety of awesome antique, vintage and artisan items every Sunday, rain or shine. If the weather is not great, you can still hunt for vintage treasures with the vendors inside.
As you can see, there are so many exciting shopping areas in New York City than you can probably get around to in one visit. This list will help to make your first shopping experience much easier. Enjoy your adventure!