Visitors to the Smoky Mountains will find plenty of new things to do in Pigeon Forge this summer. From new restaurants to new Pigeon Forge shows and attractions, this vacation destination packs a lot for families to do. Want to learn more about what you can do in Pigeon Forge? Read on.
Where to Eat
Pigeon Forge doesn't joke around when it comes to food. There are mom and pop places to eat, and chains to choose from along the Parkway. This summer, three new Pigeon Forge restaurants have been added to the mix. They are Harpoon Harry's Crab House, Paula Deen's Family Kitchen at The Island in Pigeon Forge, and Sawyer's Farmhouse Breakfast.
Where to Shop
Distillers have been popping up along the Gatlinburg Parkway for years, so it's about time Pigeon Forge placed one on the map. At Old Mill Square, taste how cornmeal can be used for more than just cornbread at the Old Forge Distillery. Traditional moonshine is served, as is flavor-infused shines like Chocolate, French Toast, and Coffee.  Tennessee Roots, an herb-inspired libation, will be sold in small batches soon.
At The Island Pigeon Forge, new shops continue to open. Some of the latest include Emery's 5 & 10, a Build-a-Bear Workshop and Old Smoky Distillery outpost.
Where to Go
One new Pigeon Forge attraction is promising out of this world thrills. Outdoor Gravity Park offers multiple ways to play with gravity. From a watery ride inside a giant orb down a 1,000-foot slide, or a dry run downing a twisting path, visitors can really shake things up during an afternoon here. Readers who think this sounds familiar will remember ZORB, which operated on the same sit.
Summer fun in Pigeon Forge isn't complete without a day at Dollywood. This year, the park is celebrating its 30th anniversary while Dollywood's Splash Country is marking 15 years. To celebrate, festivals are bigger than better than ever and the park is hosting the Showcase of Stars, during which Dolly Parton herself will perform (August 8 and 9).
The Coaster at Goats on the Roof. Yep, that's the name of one of Pigeon Forge's newest attractions. And, as strange as it may sound it's actually a blast! You see, The Coaster is an alpine slide that speeds through a mile of wilderness and scenic views, while the goats are simply there for your enjoyment (and feeding!).
What to See
If you're a horse lover, the Sable Equestrian Theatre's Imagination on Sand will be a true delight. Visually stunning horsemanship is on full display and complimented by equally captivating sand art.
Darren Romeo, former protégé of Siegfried and Roy, bring Magic Beyond Belief to the stage. Watch as he performs mysterious illusions, and incredible magic. One trick even includes a regal white tiger.
Dolly Parton's Dixie Stampede is always a must-see show. This year, the show added $2 million worth of upgrades including an ever-changing, 12.5 million LED light-wall that makes for an appealing backdrop to the already amusing show.
Where to Stay
Dollywood's DreamMore Resort officially opens this summer, July 27. The highly anticipated Pigeon Forge resort is specially designed with families in mind, offers extra Dollywood perks to resort guests and is located right next door to both Dollywood theme parks.
Just because you're in the mountains doesn't mean you can't get a taste of the tropics. Choose to stay at the Margaritaville Island Hotel at the Island in Pigeon Forge. Jimmy Buffett's laidback vibe is a signature of these properties, making this new hotel ideal for relaxation.
Check out some of the new things to do in Pigeon Forge during your summer vacation. Be sure to get outside and explore nature's beauty while visiting, too. Need inspiration? Jump over to the outdoor adventures section of our Travel Guide.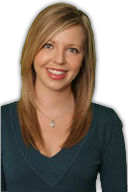 Ashley is Reserve Direct's travel expert, visiting Pigeon Forge to find the best travel tips, money-saving deals and insider information. With over 10 years of experience in first-hand-travel adventures, she shares her stories, advice, and current events to help you stay in the know.