For a memorable escape to the Smoky Mountains, make sure you experience these seven romantic things to do in Gatlinburg.
Mesmerizing sunsets of violet, crimson, and gold, world-class hiking. A bevy of cultural attractions make the Gateway to the Smoky Mountains a perfect choice for a Gatlinburg honeymoon. Follow along to discover the 30 best honeymoon Gatlinburg TN activities.
After the 'I DO' whisk your honey away for a romantic getaway in the heart of Appalachia. Tour the charming Arts and Crafts community, get cuddly with llamas or savor charcoal grilled steaks and champagne.
Amp up the romance after a night of live music or an exhilarating aerial tour, when you reserve any number of luxury honeymoon cabins complete with hot tubs and searing Smoky Mountain views.
From escape rooms to heart-pounding hikes, a honeymoon in Gatlinburg TN is guaranteed to get your pulse racing.
Ready to uncover the most romantic things to do in Gatlinburg? Read on…
Honeymoon in Gatlinburg Tennessee
Southern charm, outdoor adventure, and kitschy cabins come together to make Gatlinburg one of the top honeymoon spots in Tennessee. Newlyweds of all ages will adore the serene tranquility afforded by a Gatlinburg cabin rental. Or the beauty of cascading falls in the Smoky Mountain National Park.
A Gatlinburg Tennessee honeymoon offers equal parts relaxation and fun. Thanks to beloved attractions and museums such as Dolly Parton's Dinner Stampede and Anakeesta, you'll never run out of things to do for a TN honeymoon. Gatlinburg is a destination in demand year-round, so start planning your lovers' getaway today.
Need even more #couplesinspo? Check out our guide to the best things to do in Gatlinburg TN for couples*.
*Please note that this is not an exhaustive list of couples things to do in Gatlinburg. Simply a round-up of our favorite fun things for couples to do in Gatlinburg TN.
Honeymoon Cabins in Gatlinburg TN
Before you start packing your Tennessee wardrobe or scheduling your sensual couple's massage, you'll need to reserve some thoroughly romantic accommodations. Get snuggly with your boo in a charming downtown Gatlinburg lodge master suite complete with a sun deck and whirlpool tub, or revel in full resort offerings just moments from the trails. From fully equipped kitchens to bubbling outdoor hot tubs, our Gatlinburg hotels offer something for every budget and taste.
Yearning for your own slice of solitude? Embrace your new life as a party of two when you squirrel away for evenings of rose petals, hot tub soaks, and rugged mountain views with a honeymoon cabin rental. Whether you are in the market for a two-story cabin complete with a fireplace, DVD player, and pool table, or an intimate studio with a heart-shaped jacuzzi the following lodgings were made for love: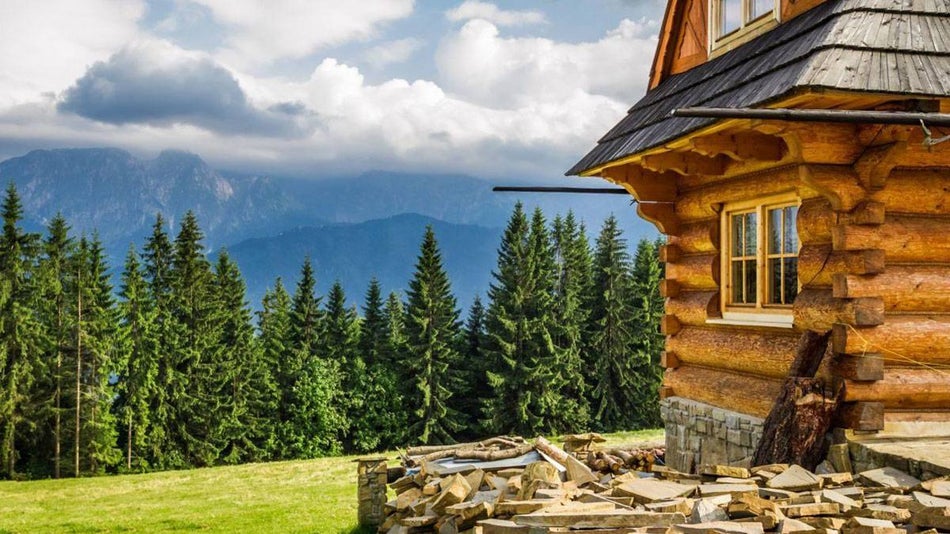 Best Places to Take Pictures in Gatlinburg
In between long hot tub soaks and defying gravity with a Zorb, you'll want to carve out time to memorialize your Gatlinburg honeymoon. Pucker up for tons of social media-worthy photos, when you and your partner pose up a storm a the most scenic spots in Gatlinburg:
Gatlinburg Scenic Overlook - capture the stunning contrast in elevation between the Gatlinburg skyline and the mountains featured at this scenic overlook.
Great Smoky Mountains National Park - did you even visit this beloved National Park if you forgot to snap a cheesy couples selfie in front of the infamous 'welcome' sign?

Great Smoky Mountain Wheel

 - equally attractive during the day but simply sensational when lit aglow at night, this enchanting Ferris Wheel makes for a romantically nostalgic photo op.

Anakeesta

- after buying trinkets for your beloved at the Magical Firefly Village and riding the thrilling Rail Runner mountain coaster, capture some candid moments as you stroll across North America's longest Treetop Skywalk or meander through the Memorial Forest.
Gatlinburg and Pigeon Forge Romantic Restaurants
Feast like royalty with your paramour when you lock eyes (and lips) at any of the following most romantic Smoky Mountain restaurants:
The Peddler - devour hickory charcoal grilled steaks, mood lighting, and Little Pigeon River views at this Gatlinburg mainstay. But be sure to save room for a decadent slice of Peanut Butter Mud Pie.
The Greenbrier Restaurant - relish the upscale atmosphere and unique regional culinary offerings of this lauded eatery. Kick things off with a tantalizing craft cocktail as you get toasty by the crackling fire.
Chesapeake's - seafood for two? Devour mounds of oysters, shrimp, mussels, and crab at this awesomely nautical restaurant. Sit outside and soak in river views, or treat yourself to a private table in their intimate wine cellar.
Gatlinburg Honeymoon Activities
Relive the romance of Jack and Kate, get down to the sounds of the King, or test your mental prowess with a cryptic escape room. From partners who favor the great outdoors to those who prefer a sexy spa day, our list of romantic things for couples to do in Gatlinburg TN will cover it all:
Hike the Great Smoky Mountains National Park
Lush forest of hemlock, cascading waterfalls, and jaw-droppingly gorgeous mountaintop vistas. Whether you are a skilled hiker or novice enthusiast, the Great Smoky Mountains National Park serves up a plethora of trails. Take your time and enjoy the leisurely winding path of Laurel Falls, or work on those quad gains when you take on the Rainbow Falls path.
Learn more about our favorite Smoky Mountain Hikes here, or give those feet a rest when you see the splendor of Appalachia from the back of a stylish Pink Jeep. Leave the driving to the experts, when you hop aboard Pink Jeep Tours - Smoky Mountains.
Enjoy Roaring Fork, the Newfound Gap, the Foothills parkway, and more, all from the comfort of your custom-built open-air vehicle. This exhilarating professionally guided tour is the perfect way to dive deeper into the fascinating geology and ecology of the local area.
Titanic Museum
Plunge yourselves into the harrowing history, stories, and artifacts of the world's first great ocean liner when you and your beloved power through the Titanic Museum. Explore over 400 artifacts throughout 20 different galleries. Pose in front of the iconic Grand Staircase, try your hand at shoveling coal into the furnace, or touch freezing 28-degree water.
Stay tuned till the very end of this educational experience, as you'll want to find out the fate of your assigned passenger identity. Newlyweds visiting the museum during February 2023, can have even more fun with cupid when they take part in Sweetheart Month.
The museum will be doing its part to unite couples through vow renewals, engagements, proposals, and more. From private tours to Valentine's gift packages to special presentations, lovestruck couples can reaffirm their commitment at this most romantic locale.
Ober Gatlinburg
Post-wedding craziness decompresses with plenty of fresh air and alpine activities at Gatlinburg's favorite outdoor amusement park. Prime for a day of tram rides, rock climbing, mountain coasters, and more when you swing by Ober Gatlinburg. Walk hand in hand through the Amaze'n Maze, or savor the views from the scenic chairlift.
After hours of icy outdoor fun, warm up with a mug of piping hot chocolate, or settle in for a refreshing draft beer at the Ober lounge. Don't forget to hit up the Fudge shop to bring home some sweet treats for later.
Zorbing at Outdoor Gravity Park
Ready to defy gravity with your significant other? Fulfill your every superhero fantasy when you Zorb together at an Outdoor Gravity Park. Fly through the air with the grace of Captain Marvel or the speed of Superman. Spice up your ordinary honeymoon itinerary with this wet and wild adventure as you dive into an 11-foot giant inflatable ball and roll down a 1,000-foot hill.
Gatlinburg is proud to be home to the only Zorbing park in the USA. Intrepid pairs can tackle this adrenaline-filled activity in any number of ways. Choose from zig-zag or straight paths, and then let loose as you slip and slide through this veritable giant water slide attraction. The Gravity Park is open year-round, so you can Zorb regardless of the weather.
Escapology
Fancy yourself a code-cracking wizard? Get ready to flex those mental muscles, as you and your boo work together to solve the mysteries of Gatlinburg's premier escape room. Escapology offers up a dynamic way to work together to solve crimes, find treasure, and even repair a spaceship.
Begin your journey to solve a mansion murder or discover the secrets of a lost South American City as you uncover hidden clues, ciphers, and puzzles. From spooky cellars to modern art crimes, the attention to decoration and detail will astound you.
Smoky Mountain Llama Treks
Cuddly, cute, and kooky, you can't help but smile when you and your lover snuggle up to South America's coziest export. Get friendly with the fluffiest, friendliest animals on any number of the Smoky Mountain Llama Treks. In addition to creating some adorable social media content, your Llama is professionally trained and will carry your gear.
Relax and soak in the scenic Smoky Mountain scenery with abandon. Your llamas will accompany you to picturesque peaks, babbling brooks, wild blackberry patches, and fields of fresh wildflowers. Are you seeking a strenuous hike or a stroll? Smoky Mountain Llama Treks offer a variety of hikes based on experience levels and even offers a non-hiking farm visit.
See a Gatlinburg Show
Kick off those hiking boots and scrub up for a night of music, comedy, and stirring live performances. Treat your forever plus one to an unforgettable show when you clap along to homespun tunes and gospel at Country Tonite or laugh along to unbelievable animal antics and the cheeky jokes of the Comedy Barn Show.
Lovingly hold hands and lip-synch to the sultry vocals of A Salute to Elvis as you admire his Viva Las Vegas look, or stoke the fires of passion with a night of smooth Motown with Sounds of Soul in the Smokies.
Sevier County Aviation Helicopter Tours
Flying high on love? Surprise your new bride or groom with an aerial activity like no other when you book an afternoon with Sevier County Aviation Helicopter Tours.
Elevate the amour level to 10 on this exceptionally intimate helicopter tour. Servier County utilizes premier model choppers that host a maximum of 3 people per flight. Above all, this allows you and your loved one uncompromised views and the pilot's full attention.
Put on your headset and handpick any of the following dazzling tours featuring mountains, scenic lakes, and more:
Mountain and City View - celebrate this dynamic 4-minute flight that takes you 1,000 feet in the air. Soar far above the Great Smoky Mountains.
Pigeon Forge - relish 7 minutes of flying time on this tour, showcasing the best panoramas and sights of Pigeon Forge. Sights include a large rock quarry, Parrot Mountain and Dollywood.
Foothills - fly as high as 3,000 ft on this 12-minute tour that dives in between the foothills of the mountains. It includes scenic sights of Dollywood's Splash Country, English Mountain, and Douglas Lake.
Couples Massage and Spa Day
Pulled a muscle showing off those dance moves at the reception? Soothe your aches and pains after a night of nonstop wedding partying with a Gatlinburg couples massage. Create an intimate experience for you and your love when you opt to lie side by side and receive heavenly full-body rubdowns.
From sensual treatments complete with aromatherapy to invigorating sea salt exfoliation, time spent pampering your bodies and your minds will never go amiss:
Fox Place Salon and Spa

 - keep things classic with a signature couples massage, or relax from head to toe with the 'Fox Place Experience,' which includes a massage, hot towels, stones, aromatherapy, and more.

St. Somewhere Spa

 - treat your bodies to some heavenly TLC post-Smoky Mountain hike, with a reservation for a Volcano Hot Stone or couples massage. Don't forget to stop by the License to Chill Bar for a post-treatment cocktail.

The Spa at Oak Haven Retreat

 - up the amorous ante when you purchase a luxe package such as the Ultimate Couple's Retreat or Time for Two. Which includes irresistible treatments such as the Almost Heaven Massage or their Sugar Scrub & Hydrating Mask.
After months of wedding preparation and planning there's no better locale to disconnect from it all than Gatlinburg. Surrounded by the outstanding beauty of some of the oldest mountains in the world, a honeymoon in Gatlinburg means equal parts R&R and excitement.
Scream yourself silly as you slosh around with 15 gallons of water while you Zorb down a verdant hill. Or work up a sweat in tandem as you complete challenging Mount LeConte Trail.
After day turns to night, retire to your rustic log cabin for sultry soaks in heart-shaped hot tubs, or muster up the energy to leave your love nest for an exquisite seafood dinner at Chesapeake's.
From fresh oysters to aviation tours, a honeymoon in Gatlinburg was designed for romance.
Tell us, What Are Your Favorite Gatlinburg Honeymoon Ideas?
Did we miss any of the most romantic things to do in Gatlinburg?
Leave a comment below!