November 23, 2022

-

December 14, 2022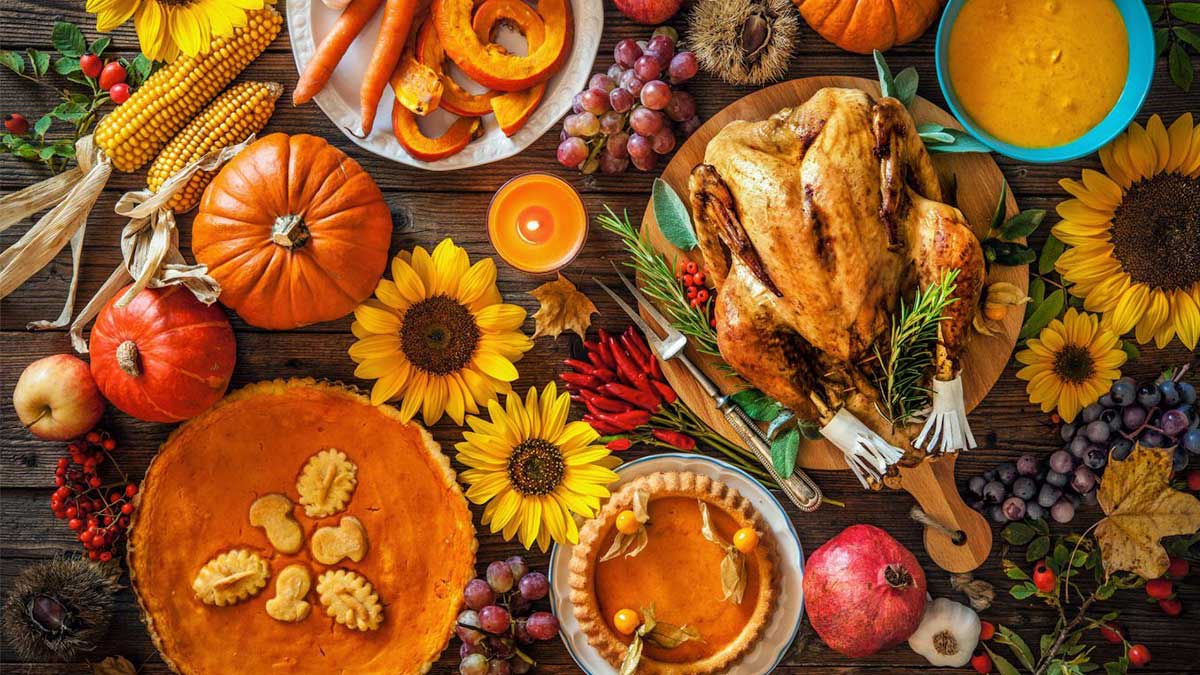 It doesn't get more edutainment than the Colonial Williamsburg Thanksgiving celebration!
Have you ever wondered how Thanksgiving was celebrated in the 18th century? Find out the answers and more at the Colonial Williamsburg VA Thanksgiving event. Watch history comes alive through live reenactment, programs, museum visits, and themed cuisines.
This historic holiday, listen to President George Washington's Thanksgiving proclamation, educate yourself about our nation's history, and recognize the lives and culture of American Indians.
Follow along to discover all the best activities that will dial up your Thanksgiving tradition.
Colonial Williamsburg Vacation Package
Embrace the historical sights and activities during your Thanksgiving in Williamsburg 2022 trip without busting your hard-earned dollars. Bundle your Colonial Williamsburg tickets with these other attractions:
Colonial Williamsburg Thanksgiving Attractions
President George Washington's Thanksgiving Proclamation
When: November 24, 2022, from 11 AM to 11:45 AM
Travel back in time and witness the proclamation of Thanksgiving on October 3, 1789. Hear President George Washington's speech and widen your knowledge about this tradition. This Thanksgiving in Williamsburg experience is located at Hennage Auditorium.
Related Post: The Best Way to Spend a Weekend in Williamsburg VA
Come Ye Thankful People Come
When: November 23, 2022, from 4:30 PM to 5:30 PM
Literature is a treasure of society. For this year's celebration, why not join John Turner and Kelly Kennedy for a presentation of poems, readings, and even songs at Colonial Williamsburg Thanksgiving 2022? Listen to tales and tunes associated with Thanksgiving and harvest time at Hennage Auditorium.
Midwinter Stories
The stories and culture of Native Nations like the Shawnee, Cherokee, and Sappony are meant to be heard. Find out their adventures that are usually told during the winter and fall, when most people stay indoors. This attraction is held at Charlton Stage. 
Thanksgiving at Colonial Williamsburg Dining Options
Thanksgiving Dinner King's Arms Tavern
Adults: $79.95
Children (ages 3-10): $25.95
Children under 3: Free
Dial up your Thanksgiving Williamsburg VA celebration with gourmet food. Feast on a three-course starter, entrée, and dessert meal in this iconic tavern. 
Williamsburg Inn Thanksgiving Day
Adult: $99.95
Children (ages 6-12): $49.95
Children: (5 and under): $19.95
Reserve a table at Williamsburg Inn to try their renowned four-course prix fixe menu. Made by Chef Travis Brust and his brilliant kitchen team, the dishes will make your celebration extra special. This fancy Thanksgiving Dinner in Williamsburg VA can also be coupled with cellar-selected wine or holiday cocktails.
Related Post: 3 Days in Williamsburg This Fall
Williamsburg Lodge Thanksgiving Day Feast
Adult: $85
Children: (ages 3-10): $43
Craving for more traditional Thanksgiving food? This Colonial Williamsburg thanksgiving dinner 2022 option is perfect for the entire family. The Williamsburg Lodge serves all the favorites, along with some new flavors.
All the dining options require event tickets and are open to the public. Meal coupons don't include tax and gratuity. Reservations are required.
Colonial Williamsburg Thanksgiving Date and Details
Save the dates for the celebration of Colonial Williamsburg VA in November. Always check the Colonial Williamsburg calendar of events 2022 for any schedule changes.
Experience Thanksgiving at Colonial Williamsburg
Instead of staying at home, go out for the holiday at Colonial Williamsburg Thanksgiving 2022 Williamsburg VA for a celebration steeped in tradition. This theme park is full of holiday activities and programs that interest inquisitive minds. 
Related Post: 23 Unforgettable Romantic Things to Do in Williamsburg for Couples
Snap some pictures of the holiday decorations adorning the capital. Thanksgiving in Williamsburg VA kicks off the Christmas season, so you'll witness jaw-dropping ornaments throughout the galleries, shops, and museums if you ever stop by the park starting on November 27. 
Book your Colonial Williamsburg VA tickets now and take a step back in time when in Williamsburg for Thanksgiving. Also, you can make a vacation out of it, whereas you can join the upcoming Colonial Williamsburg Christmas events.

Related Events