June 16, 2023 @ 8:00 am

-

August 13, 2023 @ 5:00 pm

EDT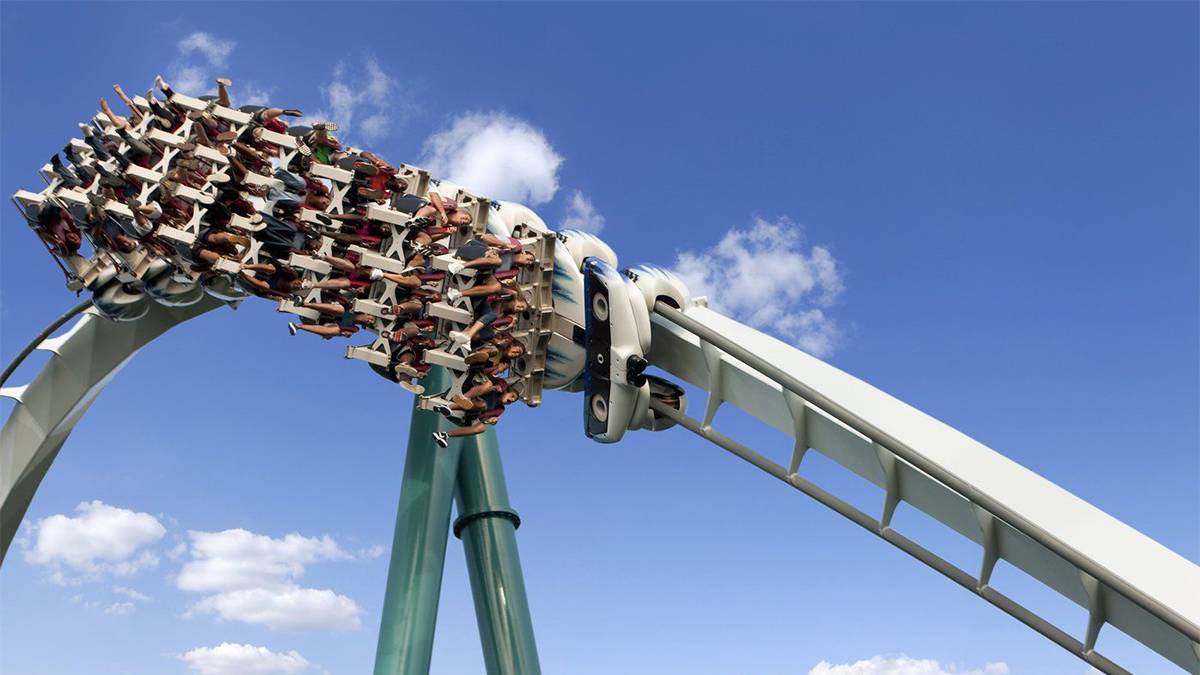 Embrace the warmer season at Summer Nights, an electrifying nighttime celebration filled with good food, music, and atmosphere! 
The fun never ceases, even after dark at Busch Gardens Williamsburg. This highly anticipated event promises exceptional summer nights and experiences. Dance the night away alongside the fiercest live bands and world class DJs playing everything from country to R&B. Then, sample an outstanding selection of food and drinks.
Finally, don't miss the spectacular fireworks display to cap off the night.
Follow along as we spill everything about the epic Summer Nights.
Summer Nights Tickets
Summer Nights event is included with your Busch Gardens Williamsburg park admission.
Package Your Busch Gardens Williamsburg Tickets
Have more sights to visit in Williamsburg? Then bundle your Busch Gardens Williamsburg tickets with other fun area attractions and hotels:
Summer Nights 2023 Concert Series Lineup
Maddie & Tae
When: Saturday, June 17, 2023, at 7 PM
You can't pass up on this award-winning music duo. Belt out their chart-topping hits, including "Die From A Broken Heart" and "Girl In A Country Song."
Newsboys
When: Saturday, June 24, 2023, at 7 PM
We can't wait to sing along with these Grammy-nominated Christian artists as they perform"God's Not Dead," "Shine," and "We Believe."
Collective Soul
When: Saturday, July 1, 2023, at 7 PM
Rock out with the multi-platinum rock band that blessed us with "Shine," and "December."
Kari Jobe
When: Saturday, July 8, 2023, at 7 PM
Don't miss the chance to witness the talent of this award winning worship performer at the Busch Gardens Williamsburg concerts series.
Bad Romance: A Tribute to Lady GaGa
When: Saturday, July 15, 2023, at 7 PM
Feel as if you're in a Lady Gaga concert as you watch the electrifying performance of this amazing tribute band. Head to the Royal Palace theatre and have the best time ever.
Related Post: Ultimate Guide to Busch Gardens Williamsburg: Coupons, Discounts, and Deals
Flo Rida
When: Saturday, July 22, 2023 at 7 PM
Raise your hand if you can't wait to see the iconic rapper and singer at this festival. Join the crowd as they sing and dance along to hits like "Low," and "Whistle."
Matthew West
When: Saturday, July 29, 2023, at 7 PM
You can't leave the event without seeing Matthew West, the Grammy-nominated Christian singer-songwriter everyone is talking about.
Kanstyx: A Classic Rock Tribute to Kansas and Styx
When: Saturday, August 12, 2023, at 6:30 PM
Enjoy the songs of Kansas and Styx all over again when you catch this tribute performance.
Nuthin' Fancy: The Ultimate Lynyrd Skynyrd Tribute
When: Saturday, August 12, 2023, at 8 PM
Save time for the Nuthin' Fancy and watch as they nail the songs of the Lynyrd Skynyrd.
Summer Nights Venue
The Busch Gardens Williamsburg Summer Nights is located at Williamsburg 1 Busch Gardens Blvd Williamsburg, VA 23187.
Summer Nights Dates
Summer Nights Busch Gardens Williamsburg sparks from June 16, 2023, through August 13, 2023.
Experience Summer Nights at Busch Gardens Williamsburg 
Party all night long at Busch Gardens Summer Nights Williamsburg. This sizzling celebration presented bu Coca Cola will transform your beloved park into a family-friendly party destination. 
Take a picture with the sparkling decorations and behold the breathtaking lights. Afterwards, show off moves as the live bands and DJs play their banger hits and electric dance mixes. Then, complete the entertainment experience by catching live performances of groups like Celtic Fyre performing Irish dance or witnessing high energy laser light show.
Related Post: Insider's Guide to Busch Gardens® Williamsburg
Then, stop by the cool zone where you'll get to refuel by feasting on refreshing drinks and treats. Of course, don't grab the chance to turn up the fun and experience the thrilling rides shows and more fan favorites with the entire family in a whole different light. 
Stay a little longer on select nights and you'll be rewarded by a grand fireworks display set to brighten the sky. This spectacular summer event is sure to be exceptional, so buy your Busch Gardens Williamsburg tickets today to enjoy pyrotechnics party starters and more surprises.
Plus, you can make a vacation out of it to admire Williamsburg's sights day or night with Williamsburg vacation packages.
Related Events