April 14, 2023

-

April 23, 2023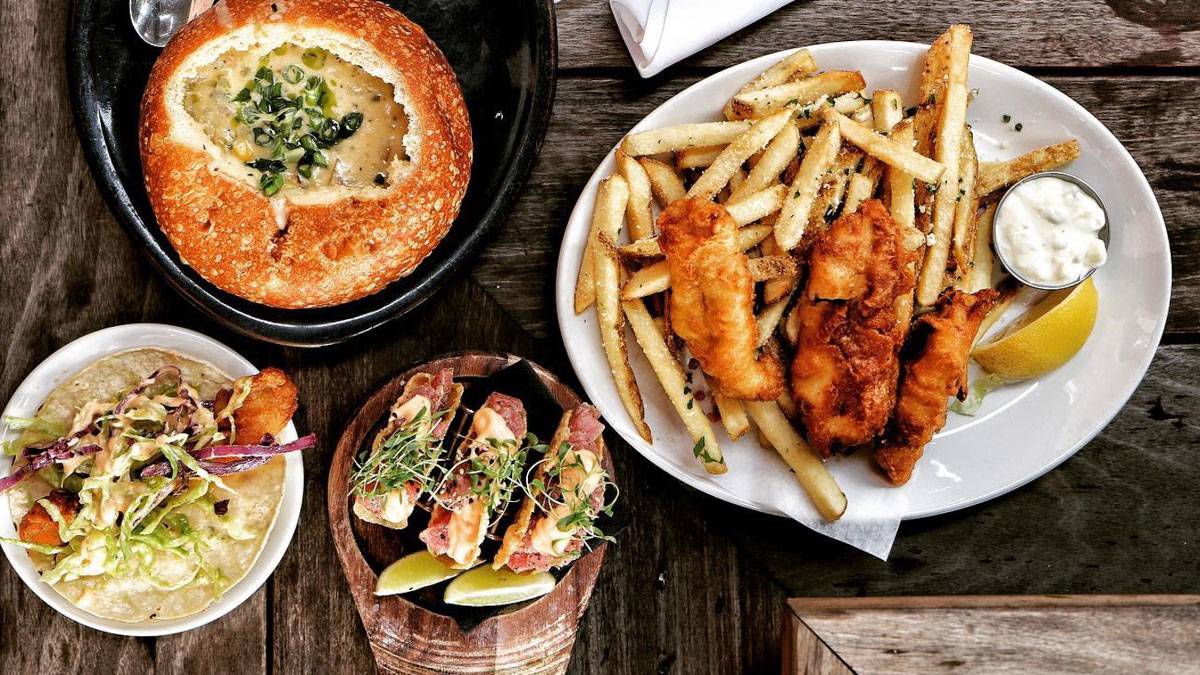 Eat your way through San Francisco during the Spring SF Restaurant Week. The City's many delicacies will leave you pining for more!
This festival has no shortage of epic lineups, from Asian foods to American favorites. With hundreds of restaurants presenting their best dishes, you're sure to find something spectacular.  
Related Post: 11 Entertaining Things to Do in San Francisco on a Rainy Day
Savor the freshness of seafood at Blue Mermaid SF, dig into lip-smacking delicacies found on the Gilbert Street Cafe menu, or go for a hearty meal at Golden Gate Restaurant. Plus, these restaurants will offer special cocktails and brews. The options are endless!
Follow along to get the inside scoop on SF Restaurant Week.
Nearby Hotels and Lodging
It's no secret that San Francisco is bursting with fun attractions. While in the Golden Gate City for Restaurants Week San Francisco, be sure to reserve a room that gives you access to the area's top sights and also prioritizes your comfort.
Book these hotels with Tripster to understand what we're talking about:
San Francisco Restaurant Week Tickets
The 100+ restaurants throughout the Bay Area participating in SF Restaurant Week 2023 will offer prix fixe lunch, brunch, and dinner for indoor or outdoor dining, takeout, and delivery. The following price points include:
Brunch or Lunch 2+ Items or Courses: 10, 15, 25, and 30 USD
Dinner (3+ Items or Courses): 30, 45, 65, and 75 USD
Just like last year's event, which fell on Friday, October 21st Sunday, October 30th, the offers cost basically the same. Click here for more information.
Additional Attractions in San Francisco
Now that you've taken a deep-dive into San Francisco's dining scene, it's time to learn more about the rich culture of the city. Extend your visit to enjoy all the other fun area attractions:
SF Restaurant Week Dates
"When is SF Restaurant Week?" you may ask. The fair will not feature special menus Friday October 21st to October 31 like last year.
However, for this celebration, Spring Restaurant Week SF runs from April 14, 2023, through April 23, 2023.
San Francisco Restaurant Week Full Lineup
The list of participating restaurants for this year's event has not yet been released. To give you an idea of what this epic gastronomic experience has to offer, here are some of the past restaurants from the October 21-22, 2022 event:
25 Lusk
AsiaSF
Automat
Blue Plate
Bodega SF
Boho Restaurant
Bouche
Boug Cali
These eateries showcased the flavors of San Francisco neighborhoods through special price-fixe menus from October 21 to October 30.
Experience Spring SF Restaurant Week
Your culinary adventure starts at Restaurant Week San Francisco! Join the thousands of foodies who head to the Spring SF Restaurant Week festival with empty stomachs and large appetites.
From sweet to savory, everyone can find something to please their palates from the best restaurants SF Restaurant Week. Additionally, attending the fair won't break your budget. The eateries offer special menus Friday to Sunday that are cheap but delectable.
You can choose from over 15 lunch options without worrying about overspending!
Related Post: 21 Absolutely Free Things to Do in San Francisco
With an extensive menu that celebrates the city's neighborhoods like Bernal Heights or North Beach, you will have a blast. Come with the entire family for a delicious experience.
While at it, discover San Francisco without emptying your wallet with Tripster. Sign up for our newsletter to get ahold of the best deals. Signing up for our newsletter means getting exclusive information and experiencing San Francisco s unique charm in a special way.
From hotels to attractions, we have San Francisco adventures covered!