March 25, 2022

-

May 30, 2022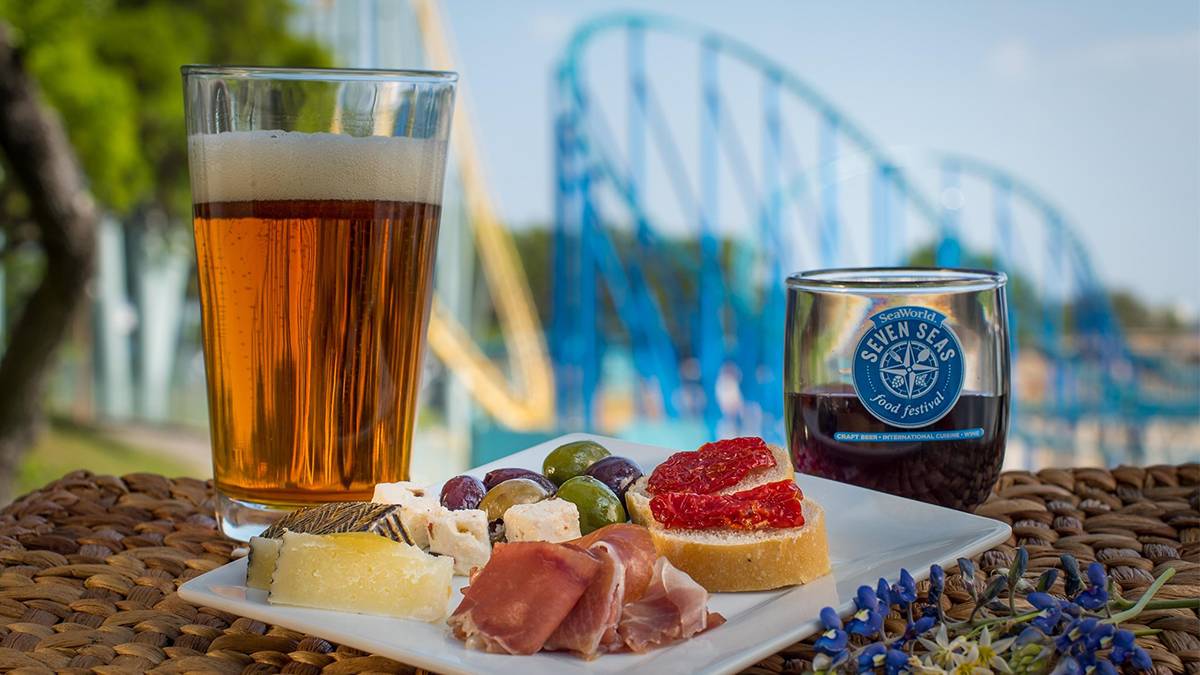 Taste and sip your way around the world with more than 100 sumptuous delights to explore at SeaWorld San Antonio's Seven Seas Food Festival.
Guests get to choose from 60 distinct flavors, showcasing everything from Latin to American cuisines. Enjoy over 50 beers, cocktails, and wine selections. Don't miss the opportunity to immerse yourself in different cultures and traditions through food.
Dates
SeaWorld San Antonio's Seven Seas Food Festival runs from March 25th through May 30th, 2022.
Tickets
Most Seven Seas Food Festival events are included with your SeaWorld San Antonio tickets.
What to Expect 
Head on to the live shows and watch a concert once you've satisfied your taste buds. Sing and dance along to some of your favorite bands and DJs while they play lively Latin music.
The complete event for all the foodies and aerophiles!

Package Your SeaWorld San Antonio tickets
Want to get to know more of the culture of San Antonio, Texas? Then bundle your SeaWorld San Antonio tickets with other fun area attractions and hotels:
Covid-19 Information
Guests are recommended to wear face coverings while indoors. SeaWorld Antonio does not require proof of vaccination upon entry.
Experience SeaWorld's Seven Seas Food Festival at SeaWorld Antonio

This festival is a haven for foodies and beer-lovers, featuring fresh international and local cuisines plus wine and craft beer from local breweries. Enjoy live music shows and a diverse range of entertainment while appreciating all the new and familiar flavors served.
Treat your taste buds to an irresistible and delicious experience that is sure to fill your belly and your soul. Be sure to show up with your friends and family.
Grab your SeaWorld San Antonio tickets today. Plus, combine your tickets with other great area attractions with one of our SeaWorld San Antonio Vacation Package.
Related Events