April 16, 2023 @ 9:00 am

-

May 18, 2023 @ 7:00 pm

CDT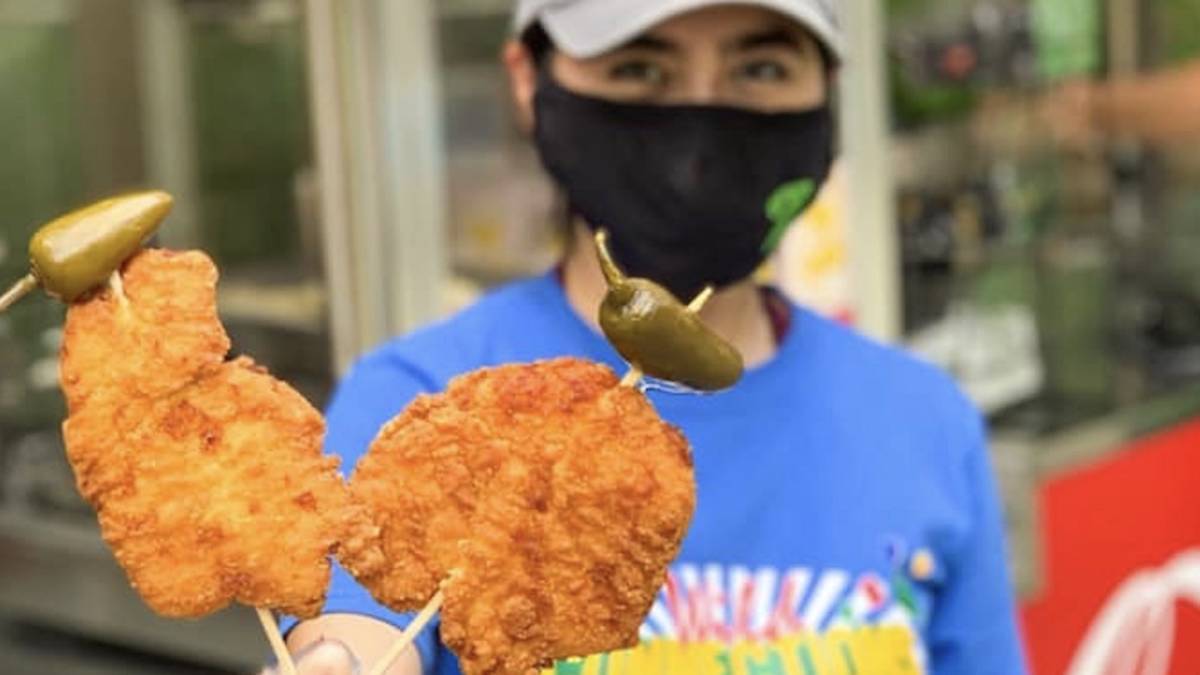 Smoked turkey legs, savory sausage, and marinated chicken – these fair favorites simply taste better on a stick. Next-level foodies, it's time to stuff your mouth with tasty, skewered food at the San Antonio Zoo On a Stick festival!
For four weeks, your beloved zoo becomes a culinary hub where all the best finger-licking stick snacks, refreshing drinks, and entertaining activities from across Texas are served.
Guests will be spoiled for choices with the event's four menus, including Zoo Fiesta, Mardi Craw, CroctoberFest, and State Fair. Yum! So, whether you've got a hankering for corn on a cob or a beignet, you'll never be hungry here.
Follow along to dig into gastronomic treats at the San Antonio Zoo On a Stick festival.
Related Post: 25 of the Most Amazing Free Things to Do in San Antonio
San Antonio Zoo On a Stick Tickets
The event is included with your San Antonio Zoo tickets and is free for members.
SAVE up to $6.99 per person when you purchase your general admission from Tripster.
San Antonio On a Stick Festival Menu
Mardi Craw
King Cake
Beignets
Themed Funnel Cake
Beverage
Abita (Louisiana Craft Beer)
Croctoberfest
Sausage and Kraut
Cheddar Jalapeño Sausage on a Stick
Bavarian Nuts
Bavarian Pretzels
Zoo Fiesta
Bongo Kabobs
Corn on a Cob (Self-serving toppings available)
Paleta
Chicken on a Stick
Beverages
Imported Beer
Domestic Beer
State Fair
Turkey Legs
Cotton Candy
Corn Dogs
Cheese & Jalapeño Nachos
Beverages
4 Selected Craft Draft Beer
6 Packed Texas Craft Beer
Signature Frozen Margarita
Classic Margarita on the Rocks
Don't forget to download the On a Stick Weekend Map to easily navigate the zoo.
San Antonio Zoo On a Stick Date and Time
The tasty fair runs from April 16 through May 8, 2023, from 9 AM to 7 PM. However, the schedule and other details are still subject to change. Stay updated with the latest news about the event by visiting the San Antonio Zoo website.
San Antonio Zoo Vacation Packages
With a 56-acre facility and 750 species, San Antonio Zoo is the best destination to please the animal lover in you! Witness and admire the greatness of wildlife and nature from up close when at the Lone Star State.
Before connecting with your favorite animals, make sure to book this vacation package from Tripster to save time and hard-earned moolah.
San Antonio Zoo Vacation Package – SAVE up to 20%
Other Attractions in Texas
Historic areas, outdoor wonders, and scenic views. Alamo City is more than worthy of a trip! Stroll through San Antonio without breaking your vacation budget with these discount attractions.
SeaWorld San Antonio – SAVE up to $17
River Walk Cruise & Hop On Hop Off Bus Tour – SAVE up to $5
San Antonio Aquarium - SAVE up to $2
Natural Bridge Caverns – SAVE up to $2
Experience On a Stick at San Antonio Zoo
Related Post: Insider's Guide to SeaWorld San Antonio
Where are the food and animal lovers at? For four weekends, some of your favorite Texas festivals unite for a beyond-entertaining and flavorful fair that's bursting with activities and skewered bites at San Antonio Zoo.
The annual On a Stick event returns with four menus, showcasing big celebrations throughout the Lone Star State. Score your tickets now!
Related Events