January 13, 2023 @ 8:00 am

-

February 20, 2023 @ 8:00 pm

PST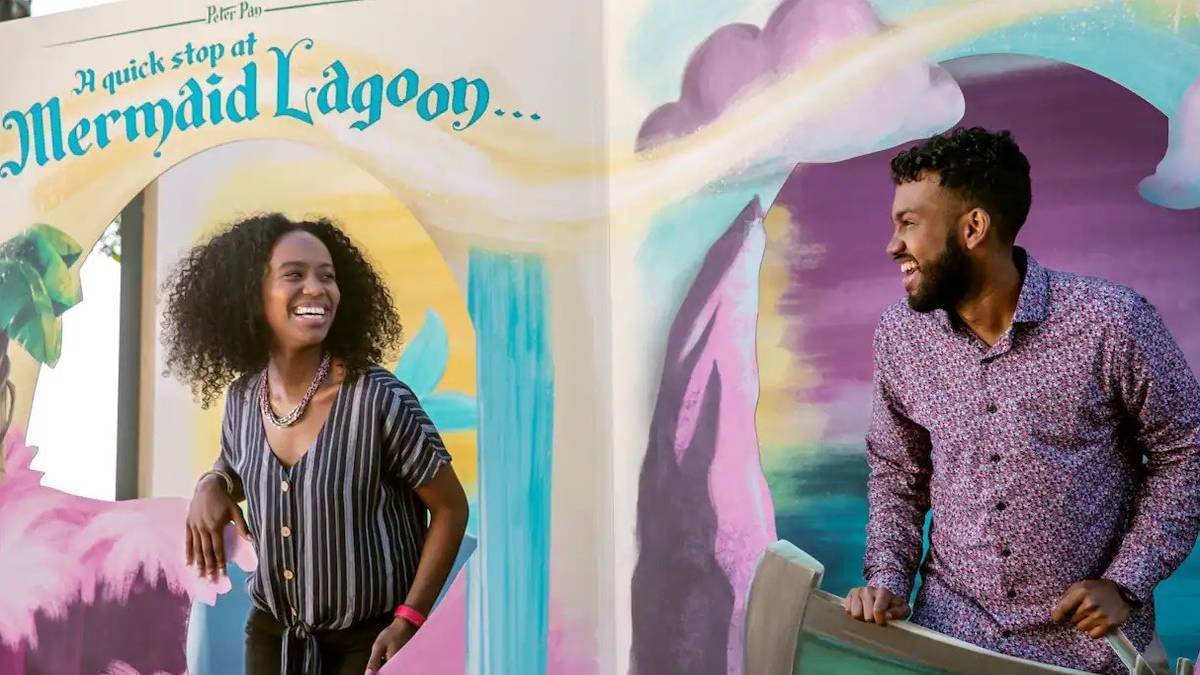 From creative visual art experiences to flavorful gastronomic masterpieces, the EPCOT International Festival of the Arts 2023 is truly a paradise for foodies and art lovers alike.
Encounter exciting live performances, delectable eats, and breathtaking artwork at every turn. This fair brings the culinary and art world together, with dozens of global dishes and artistic activities for all guests.
Related Post: Ultimate Guide to Walt Disney World: Coupons, Discounts, and Deals
Admire art pieces as you weave through food booths with the entire family. Ready to indulge your senses in the most magical fashion? Then, follow along as we share everything about the EPCOT International Festival of the Arts 2023.
EPCOT International Festival of the Arts Tickets
General admission and a reservation for the same park are required.
Nearby Hotels and Lodging
After a day of enjoying tasty eats and marveling at works of art at Festival of the Arts EPCOT, rest your head at a luxurious hotel steaps away from the theme park.
Book any of these premier options with Tripster:
Walt Disney World Vacation Packages
Of course, no destination on Earth can provide more magical encounters and amusements than Walt Disney World.
While in Orlando, get wrapped up in all things fun and enchanting by bundling your tickets with these other area attractions:
EPCOT International Festival of the Arts Attractions
Fantastic Performances
Disney on Broadway Concert Series
Sing along to every word of your favorite Disney songs during Disney on Broadway performances. EPCOT International Festival of the Arts 2023 makes the event more magical with spectacular numbers from renowned Disney musicians.
Concert Details
Dates: January 13, 2023, through February 20, 2023
Time: Starts at 5:30 PM, 6:45 PM, and 8:00 PM
Located at America Gardens Theatre at EPCOT
2023 Concert Series Schedule and Lineup
Kevin Massey (Tarzan) and Kara Lindsay (Newsies)
January 13, 2023
January 15 through 16, 2023
January 19 through 20, 2023
We can't wait for the day that we'll see and witness the incredible vocal range of Kara Lindsay Newsies Kevin Massey Tarzan again.
Arielle Jacobs and Adam Jacobs (Aladdin)
January 14, 2023
January 17 through 18, 2023
January 21 through 22, 2023
Playing the same role, Arielle Jacobs Aladdin Adam Jacobs Aladdin will surprise us with their amazing talents and distinct voices.
Patti Murin (Frozen) and Robert Creighton (The Little Mermaid)
January 23, 2023
January 25 through 26, 2023
January 29 through 30, 2023
February 2 through 3, 2023
Remember when Patti Murin Frozen Robert Creighton Frozen destroyed the stage last year with their powerful performances? Well, you'll see them again this 2023!
Mandy Gonzalez (Aida) and L. Steven Taylor (The Lion King)
January 24, 2023
January 27 through 28, 2023
January 31 through February 1, 2023
February 4 through 5, 2023
For the people who know the songs of AIDA and The Lion King by heart, mark the calendar for the performances of Mandy Gonzalez Aida l Steven Taylor The Lion King.
Ashley Brown (Mary Poppins) and Michael James Scott (Aladdin)
February 6, 2023
February 8 through 9, 2023
February 12 through 13, 2023
February 16 through 17, 2023
Sit back and belt out classic songs alongside Ashley Brown Mary Poppins Michael James Scott Aladdin.
Josh Strickland (Tarzan) and Kissy Simmons (The Lion King)
February 7, 2023
February 10 through 11, 2023
February 14 through 15, 2023
February 18 through 19, 2023
The jungle is calling. So, Kissy Simmons The Lion King Josh Strickland Tarzan are going to answer with their amazing voices!
Disney on Broadway Concert Series Dining Package
Feast on delicious food before getting swept away by Disney songs that have been stuck in your head for years at the Disney on Broadway Concert Series.
Related Post: 50 Years of Magic at Walt Disney World®
EPCOT Festival of the Arts 2023 serves up lunch or dinner options at select restaurants with an amazing offer you can't resist – guaranteed seating at the awaited concert. So, chow down on savory dishes and create memories that will last a lifetime at a toe-tapping show!
Dining Packages and Prices
Pick from 8 restaurants at EPCOT. Every package features the following:
Appetizer
Entrée
Dessert or one full buffet (where applicable)
Nonalcoholic beverage
One guaranteed seat to a Disney on Broadway concert held on that day
Akershus Royal Banquet at Norway Pavilion
Adult (Ages 10+): $74
Children (Ages 3 to 9): $48
Biergarten Restaurant at Germany Pavilion
Adult (Ages 10+): $60.00
Children (Ages 3 to 9): $48
Coral Reef Restaurant at The Living Seas
Adult (Ages 10+): $69
Children (Ages 3 to 9): $27
Garden Grill Restaurant at The Land Pavilion
Adult (Ages 10+): $66
Children (Ages 3 to 9): $43
Le Cellier Steakhouse at Canada Pavilion
Adult (Ages 10+): $95
Children (Ages 3 to 9): $36
Regal Eagle Smokehouse: Craft Drafts & Barbecue at American Adventure Pavilion
Adult (Ages 10+): $35
Rose and Crown Dining Room at United Kingdom Pavilion
Adult (Ages 10+): $59
Children (Ages to 9): $25
Spice Road Table at Morocco Pavilion
Adult (Ages 10+): $47
Children (Ages 3 to 9): $20
Important Information
The packages are only available from January 13, 2023, through February 20, 2023. Guests will receive badges at the restaurant after the dining experience.
The badge will indicate the date they have reserved. So, don't forget to ask the management if you've received yours after the meal.
Guests with the dining package will enter the theater in a separate line. Seating is on a first-come, first-served basis.
To enter the Disney Festival of the Arts 2023 festival, both a theme park reservation and valid admission to EPCOT are required.
Art Installations and Activities
Music
Listen to entertaining musical shows in World Showcase Plaza during your visit.
Art Defying Gravity
Be impressed by surprising displays of elegance, gymnastics skills, and strength. The performers' agility and talent will keep you on the edge of your seat.
Art in Performance
Witness impressive visual artwork and meet the brilliant artists behind those works. A kaleidoscope of masterpieces will come to life before your eyes, so bring your camera with you.
Animation Academy
Visit the park with your budding illustrators and take the chance to learn the best way to draw a Disney Character during the workshop. Of course, the session will be led by a Disney animation artist!
Expression Section: A Paint by Numbers Mural
Want your artwork to be seen by many? Then, draw on an enormous mural!
Artful Photo Ops
Level up your social media game by uploading colorful photos. EPCOT International Festival of the Arts includes an artistic backdrop where you can snap fantastic pictures.
Kids' Chalk Art
Youngsters who love drawing and chalk are invited to make their own work of art!
Chalk Art Galleries
Witness how creative chalk artists create masterpieces, inspired by the great beauty of the planet.
Figment's Brush with the Masters
Sharpen your detective skills while widening your knowledge about art on this artistic scavenger hunt. Journey around the World Showcase and find paintings containing Figment.
Drawing on Inspiration: Celebrating 50 Years of Magic
Take in the impressive illustrations of Walt Disney World attractions created by Disney Imagineers.
Chalk Full of Characters
Can't get enough of playful chalk drawings? World Showcase is brimming with chalk art featuring Disney characters.
Culinary Delights
Food Studios
Art connoisseurs and foodies can't help but enjoy the delectable, inventive food options served up throughout the festival. Sample dishes from around the world -- from Mexican delicacies to Asian dishes. There's no doubt it's a feast for the eyes as well as the palate!
Related Post: What's New at Disney World for 2022
Unfortunately, information about the food studios hasn't yet been released.
However, there's a chance to see returning booths like the Joffrey S. Coffee Tea Company and Figment's Inspiration Station at the Odyssey Art Food and Little Sparks. Check back later for more updates.
Wonderful Walk of Colorful Cuisine
Take time for a scrumptious stroll throughout EPCOT where you can munch seven flavorful noms and enjoy one technicolor treat at the end of the trip.
Additionally, use the Festival Passport to search for specifically created menu items, then mark your achievements by collecting a stamp after the purchase.
Once you've tried at least five of the seven inventive cuisines —and acquired the equivalent stamps – head to the Deco Delights Food Studio and give your Festival Passport to receive a special Artist Palette treat.
The list of locations and the corresponding dishes will be announced soon. This activity can be finished by February 20, 2023.
EPCOT International Festival of the Arts Menu
Unfortunately, the menu for this year's festival has not been released. However, we are expecting to see a comeback of some favorites, including the Deconstructed Key Lime Pie made with flexible key lime mousse, graham cracker cake, and meringues.
EPCOT International Festival of the Arts Date and Time
The Disney World Festival of the Arts dates are January 13, 2023, through February 20, 2023, from 8 AM to 8 PM.
Other EPCOT Festivals to Attend
EPCOT International Flower & Garden Festival
Save the dates for this springtime fair abloom with budding gardens, fresh bites, and vibrant entertainment!
Move your feet to lively beats played by the hottest performers. Then, strike a pose beside the breathtaking topiary sculptures of beloved Disney characters, including Elsa and Mickey and Minnie Mouse. A fantastic experience is in bloom at this annual event.
Festival Highlights
Topiaries
Outdoor Kitchens
Garden Rocks Concert Series
Garden Rocks Dining Packages
EPCOT International Food and Wine Festival
Travel around the globe through culinary delights at this long-standing tradition. Any food you're craving is within reach as the festival offers hundreds of culinary options.
Besides an array of food choices from six continents, there will be enchanting activities ideal for all guests from concerts to the shopping experience. Of course, there will be beverages, including fine wine, spirits, craft beer, and more.
Festival Highlights
Global Marketplaces
Eat to the Beat Concert Series
Eat to the Beat Dining Packages
Festival Mementos
EPCOT International Festival of the Holidays
When it comes to the Yuletide spectacular, the EPCOT International Festival of the Holidays is hard to beat. All things bright and beautiful are here, from holiday treats to festive lights.
Additionally, the glittering sights and harmonious sounds of the park will have you thinking you're in a Christmas movie. It's a gift to celebrate the most wonderful time of the year with your loved ones at this annual extravaganza!
Festival Highlights
Candlelight Processional
Candlelight Processional Dining Packages
Holiday Kitchens
Holiday Cookie Stroll
Experience the EPCOT International Festival of the Arts 2023
Here's an event art enthusiasts and gastronomes can't refuse: the EPCOT International Festival of the Arts! Full of visual, culinary, and performing arts, this event paints a remarkable image of gourmet and art celebration in one fair.
So, kick off the day with a stroll through the park to witness the delicious food options offered by vendors from Orlando and beyond. Once you've filled your stomach with bites and sips, it's time to watch live performances where you'll swoon over beloved Disney songs.
Related Post: The Complete Guide to Food at Walt Disney World
Afterward, participate in art activities, pushing you to think artistically and create your own works of art. The park includes mural paintings, chalk art, and artful photo ops.
Moreover, don't miss the chance to rub shoulders with your favorite Disney illustrators! What are you waiting for? Treat your senses to culinary and performing arts at EPCOT. Save the EPCOT Festival of the Arts 2023 dates and get your tickets now!
Related Events