April 23, 2022 @ 11:00 am

-

8:00 pm

PDT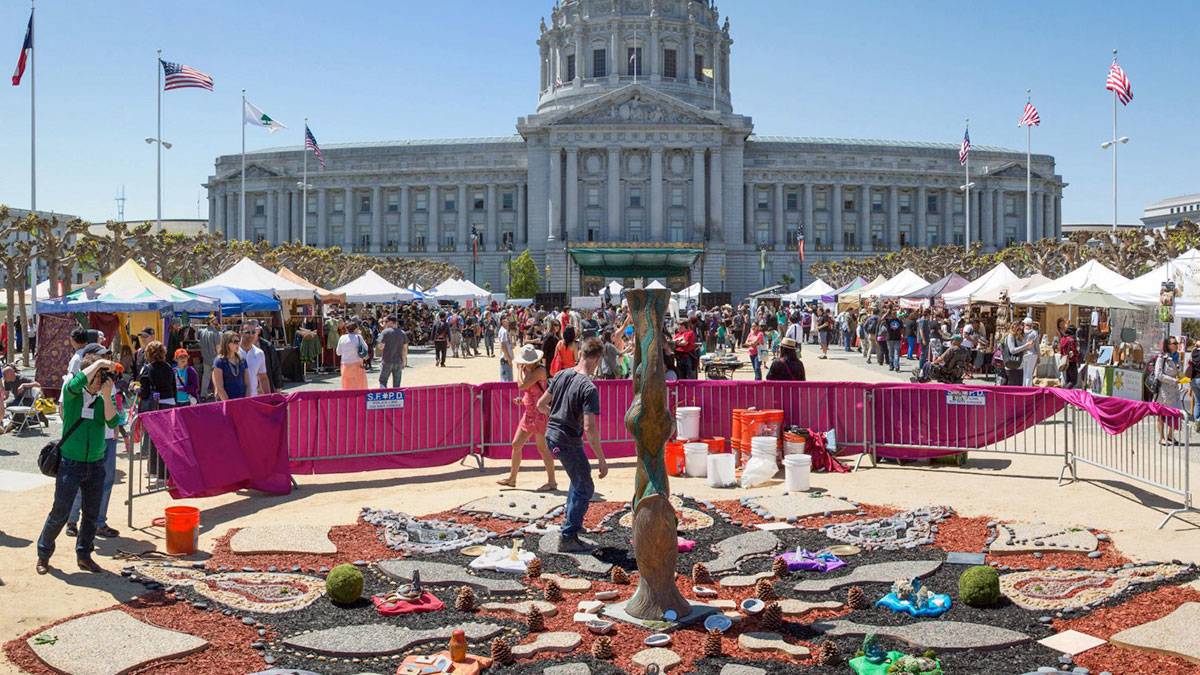 Honor our planet in the most fun way through Earth Day, San Francisco's memorable eco-friendly festival. Gather the entire family and be a part of the joyous event that builds environmental awareness.
Enjoy a day filled with music, art, and environmental education activities at Earth Day San Francisco. Guests get to sample vegan food, dance to live music, and learn from keynote speakers about habitat restoration.
Dates
Earth Day falls on April 23, 2022, from 11 AM to 8 PM
Location
On Valencia Street San Francisco, California
Details and What to Expect
Arts and Culture
Watch multi-cultural performances and dance along to live music featuring rock, funk, psychedelic, and global beats. Then, admire and be inspired by the environmentally-focused artwork and artists.
Sustainable Chef Zone Classes
Learn the recipes of some of the healthiest dishes from local celebrity chefs. Sample delicious organic and vegan eats. Then, listen to speakers as they share the best practices and steps to fight toxicity in water and food.
Eco-Teach In
Get some insights from the keynote speakers and discuss with them at the interactive Eco-Teach In. Don't miss the opportunity to learn solution-based actions in protecting the environment. 
Some of Earth Day Festival's past speakers include State Senator Mark Leno of the 11th District and Kevin Danaher – Co-founder of Global Exchange, Fair Trade USA, and the original Green Festival.
Green Mobility Exposition
Find out why electric vehicles matter and how they can promote the environment. VinFast, an automotive startup manufacturer, will showcase some of its most anticipated electric vehicles.
Workshops
Kids can join the celebration and enjoy Earth Day too. There are different kinds of workshops and activities geared toward little ones, such as meditation classes, recycling classes, arts and crafts, and more. It's never too early to teach children how to care for the environment.
Celebrate Earth Day in San Francisco
Learn and have fun at San Francisco's Earth Day festival. This celebration is filled with entertaining and educational activities for the entire family.
Related Events