April 30, 2023

-

May 1, 2023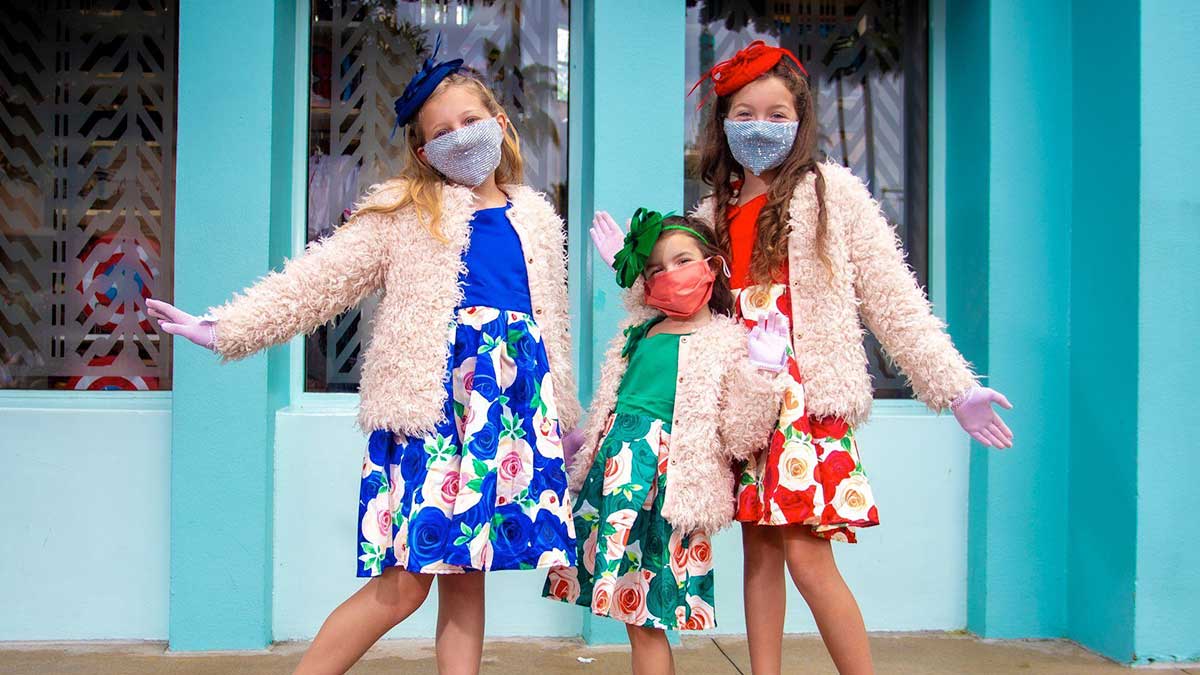 Fashionistas, this one's for you. Put on your most posh vintage outfit as Dapper Day Disney World returns this spring 2023!
Have you ever wanted to dress in your fanciest garb without feeling self-conscious? Well, dust off your most stylish attire, as Dapper Day is making a comeback!
This is your chance to experience the magic of Disney World, all while in your most elegant self alongside your fellow sharp dressers.
Related Post: Disney World Bucket List: 9 Experiences You Can't Miss
Follow along to find out about all the happenings at Dapper Day Disney World.
Disney Dapper Day Tickets
A theme park reservation is required for Dapper Day 2023.
Purchase your Disney World tickets here for special rates and save some serious change on every ticket.
Disney World Vacation Packages
It's no secret that Orlando is packed with thrilling attractions all year round. While in the city, embark on an adventure by packaging your Disney World tickets with these other fun attractions:
About Dapper Days
"What is Dapper Day?" you may wonder.
Dapper Day is one of the most celebrated and stylish events at Disney World. Don't miss the chance to wear your elegant Sunday best and honor the Disneyland visitors who attended when the Disney parks opened its door to the public in 1955.
Whether you arrive in vintage clothing that comes from the 1950s or other eras, this celebration is sure to take you back in time. On top of dressing up and showing off your elegant outfit, you'll get to watch dancing and musical performances throughout the fair.
Or, take a dance lesson from local performers and socialize with your stylish fellows at Dapper Day Expo!
Are you wondering, "When is Dapper Day at Disney World?" The answer varies, but it typically occurs in the spring.
Related Post: 12 of the Best Things to Do in Orlando with Teenagers
Want to elevate your look but don't have any accessories with you? No worries, as the park will be filled with more than a dozen vendors that sell everything you'll need, including vintage clothing, local cosmetics, eyewear, shoes, hats, and more.
Find classic styles and fun accessories to add to your dapper wardrobe at the Dapper Day Pop up shop!
Please note that the Dapper Day event runs at both Disney World and Disneyland.
Other Events at Walt Disney World
EPCOT International Festival of the Arts
Wander around Disney World's tasty side while meeting talented illustrators and visual artists at the EPCOT International Festival of the Arts. Be dazzled by creative masterpieces and culinary creations that shout gastronomical excellence. Foodies and art enthusiasts can't miss this celebration!
Plus, treat your eyes as well as your palate by visiting food vendors that offer dishes made with an artistic twist. Besides delectable and appetizing bites, there will be live music shows, street performances, and workshop sessions to enjoy.
EPCOT International Food and Wine Festival
Delight in scrumptious cuisine and drinks at the annual EPCOT International Food and Wine Festival. This annual event will be attended by known winemakers and chefs, so expect a delicious epicurean adventure like no other.
Take the chance to learn more about wine, meet your idol chefs, and explore different flavors or pairings. After the event, score merchandise like jackets, trading pins, and others.
Fall Into Magic at Disney Springs
Fall in love with delish treats, rustic decor, and seasonal drinks this fall at Disney World. The theme park will spoil you with fall favorites and other entertainment offerings, like spooky attractions and seasonal shows.
There's no better place to celebrate fall than here. Then, easily bring some of that fun home by shopping for merchandise in a variety of booths.
Disney After Hours at Magic Kingdom
The magic of Disney World doesn't fade when the sun goes down. In fact, more adventures await during nighttime. Experience Disney After Hours and try some of the park's favorite attractions in a whole new way. This event allows guests to have fun at the park after it closes, lowering wait times for rides and other amusements.
Related Post: Orlando on a Budget: How to Save BIG With a Go City Pass
Now, you can try more activities without worrying about long lines and bumping shoulders in a huge crowd. Plus, snag some treats like ice cream novelties and popcorn under the stars. The snacks and beverages are included with your admission!
Dapper Days Disney World 2023 Dates and Time
"When is Dapper Day?" you may ask. The official date for Dapper Day Disney World 2023 is soon to be announced. Just like in previous years, it may fall on Sat. Sun.
Disney World Dapper Day Venue
Dapper Day Disney 2023 will be held at EPCOT theme park 200 Epcot Center Dr, Lake Buena Vista, FL 32830, USA. 
Experience Dapper Day Disney World
Trade in your t-shirts, shorts, and sneakers for vintage suits, dresses, and gloves as Dapper Day Spring Outing returns to Walt Disney World Resort.
This is the event many of us have been waiting for -- the time when everyone can dress up and show their most elegant and stylish side.
Related Post: What are The Benefits of Staying on Disney Property
Wear vintage outfits from the 1950s or step out in 1930s attire. Whichever era you take inspiration from, this event encourages you to embrace your posh self. More than 10,000 guests are expected to rock white gloves, fancy suits, and big fedoras.
In short, the event will become a big fashion show, but with each appearing as their own model.
Make your Disneyland Dapper Day 2023 experience worthwhile. Step out in style wearing some seriously epic clothing and accessories. Get your park tickets and enjoy the most magical place on earth in a fun, refined style.
Related Events