March 11, 2023 @ 8:00 am

-

May 7, 2023 @ 5:00 pm

CST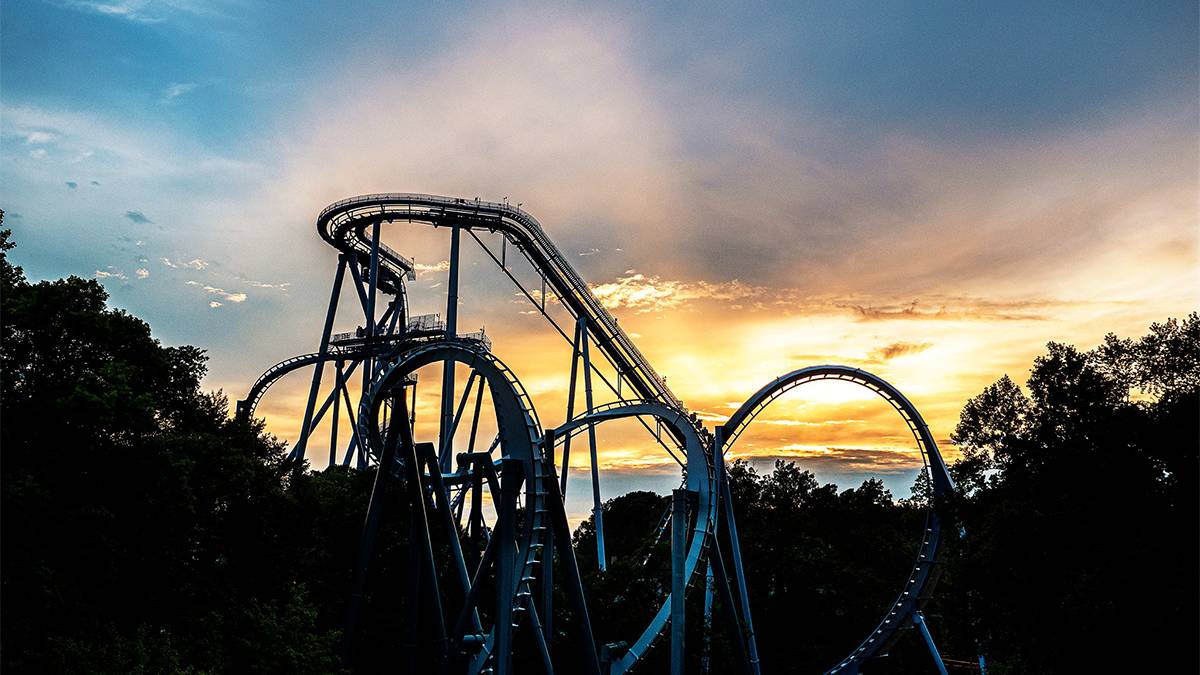 If there's one thing that Busch Gardens is really good at, it's coming up with a star-studded concert series lineup that you can't pass up! Busch Gardens concerts bring the sounds of summer to life.
Whether you're a fan of rock or a lover of classical music, the Busch Gardens concert lineup will have you singing for joy.
Your favorite Williamsburg and Tampa Bay theme parks bring together the best in every music genre, so get ready for a good show no matter your taste.
Related Post: Busch Gardens Discount Tickets Williamsburg - 2023 Guide
Follow along to discover all the big names at Busch Gardens concerts!
Interested in only Busch Gardens Tampa concerts?
Busch Gardens Food and Wine Festival Tickets
Food Wine Festival is included with your Busch Gardens Williamsburg and Tampa Bay park admission or annual pass.
Busch Gardens Williamsburg Discount Tickets
Can't travel to Europe yet? Go to the next best place – Busch Gardens Williamsburg! With nine villages focused around six European countries, the park is your daily source of European-style shopping, dining, and adventures. Book with Tripster to get the best deals:
Busch Gardens Williamsburg Concerts 2023
Unfortunately, the lineup for the concerts at Busch Gardens has not yet been released. Check back later for more information, including the performances that fill the park and park hours.
Busch Gardens Summer Concerts
Make your way to Williamsburg every summer as award-winning artists and performers take the stage for the Busch Gardens Summer Celebration Concert Series. Belt out the hottest songs with chart-topping singers and bands, covering every genre from Country to R&B and Pop to Classic Rock.
Busch Gardens Tampa Bay Discount Tickets
Your safari adventure starts at Busch Gardens Tampa Bay, where animal encounters, wildlife presentations, jungle-themed dining experiences, and thrill rides abound. Level up the fun by saving money with these discount tickets from Tripster:
2023 Busch Gardens Tampa Bay Shows
Others went for the food, while some went for the unforgettable performances by the hottest musicians and bands. Check out the Busch Gardens show schedule and guest artists:
March 11, 2023: Kansas
March 12, 2023: Maddie & Tae
March 18, 2023: SWV
March 19, 2023: Dustin Lynch
March 25, 2023: Rodney Atkins
March 26, 2023: Flo Rida
April 2, 2023: MacKenzie Porter
April 8, 2023: +LIVE+
April 9, 2023: The Fab Four
April 15, 2023: 38 Special
April 16, 2023: Mitchell Tenpenny
April 29, 2023: Hoobastank
May 5, 2023: The Como La Flor Band
May 7, 2023: El Gran Combo
Other Busch Gardens Theme Park Shows
When it comes to top-notch entertainment and memorable acts, Busch Garden concerts are hard to beat. The attraction not only brings family fun but also hosts a packed concert series. Mark thesemBusch Gardens Williamsburg Concerts in your calendar!
Busch Gardens Tampa Concerts
Real Music Series
Another Busch Gardens Tampa Concerts 2023 to add to your calendar is the Real Music Series. The anticipated event brings the legends to Stanleyville Theater, so expect world-class tributes and live musical shows from various musical times.
Reserve or upgrade your seat to see these extraordinary acts at the Busch Gardens Music Series:
2023 Music Lineup
The Kings of Queen
Face 2 Face
Foreigners Journey
Steve Michaels as Elvis
Direct from Sweden
The Purple Xperience
Note: Reserved seating is required. Download our free app to view the arrangements and more information.
Experience Busch Gardens Concerts
Aside from scrumptious food and drinks from all over the world, the Food and Wine Festival is attended by tourists and locals alike for its well-thought musical lineup and music performances.
For the Busch Gardens Concert Series 2023, the park doesn't disappoint with its iconic acts.
Related Post: Busch Gardens Tampa Discount Tickets - 2023 Ultimate Guide
Move and groove to the songs of Flo Rida, reminisce about the good old days by singing with The Fab Four, or belt out country songs and try to hit the right notes like Kansas.
Get your tickets now and save the Busch Gardens concert schedule to satisfy the audiophile in you with your fellow music lovers!
While at it, book a Busch Gardens vacation package and enjoy all kinds of amusements from Christmas Town and Howl O Scream to Mardi Grass and Bier Fest.
Related Events