I know you're wondering when the best time to visit New York City is, but... spoiler alert: there's no such thing as a bad time to visit the city.
From the glow of holiday lights in the winter to the endless festivals and events each summer, there's always something going on in NYC. Plus, the city's landmarks are open year-round for visitors to marvel at regardless of the season.
However, a few factors may influence when you decide to visit New York City. Travel budgets, school breaks, and crowd sizes all have an effect on the best time to visit New York City. Decide which factors mean the most to your trip and discover when you should travel to New York.

When Should I Visit NYC for the Best Weather?
If you're aiming to visit NYC during a season with pleasant weather, it's best to schedule a trip from April to June or September to early November. In the spring and early summer, NYC's parks are in bloom and there's plenty of sunshine to go around. And during the autumn months, the fall foliage around the city is breathtaking.
Those who can't handle the cold Northern weather will also find summer in the city to be charming. However, temperatures can rise into the upper 90s, creating a scorching hot concrete jungle.
Although, if you can brave the cold, I highly recommend experiencing New York City in the winter. There's nothing quite like being in the city as snowflakes fall or exploring one of the many parks blanketed in a sheet of snow. The winter months, while beautiful, also come with more travel delays due to weather. Be sure to plan in some wiggle room in case your flight is delayed.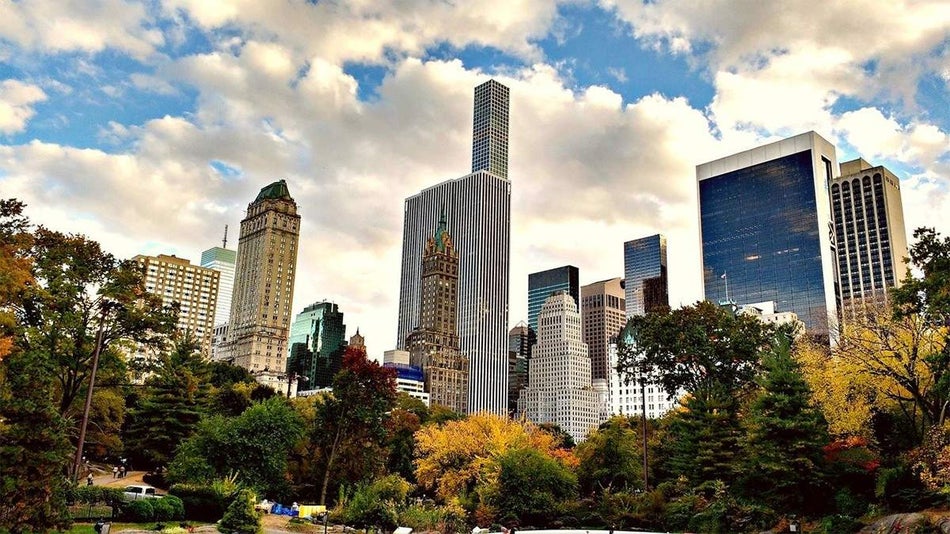 When is the Most Affordable Time to Visit NYC?
It should come as no surprise that spending the holidays in New York City is expensive. To accommodate the influx of tourists, hotel rates rise, plane tickets are pricey and limited, and show tickets sell out weeks in advance.
However, the best time to visit New York City if you're on a budget is right after the holiday season from mid-January through February. With the craziness of Christmas and New Year's Eve now over, hotel and transportation rates begin to drop creating opportunities for budget travelers to stay at excellent hotels for a fraction of the cost.
While planning your New York City vacation, keep an eye on hotel rates around this time. Once they reach a price your budget can accommodate, book away!
Although, if you decide to visit during expensive seasons such as the winter or summer, take advantage of the numerous free things to do in NYC! Saving money and having fun is a win-win to me.
Don't forget to also combine your hotel and show, tour, or attraction tickets into a vacation package for additional travel discounts.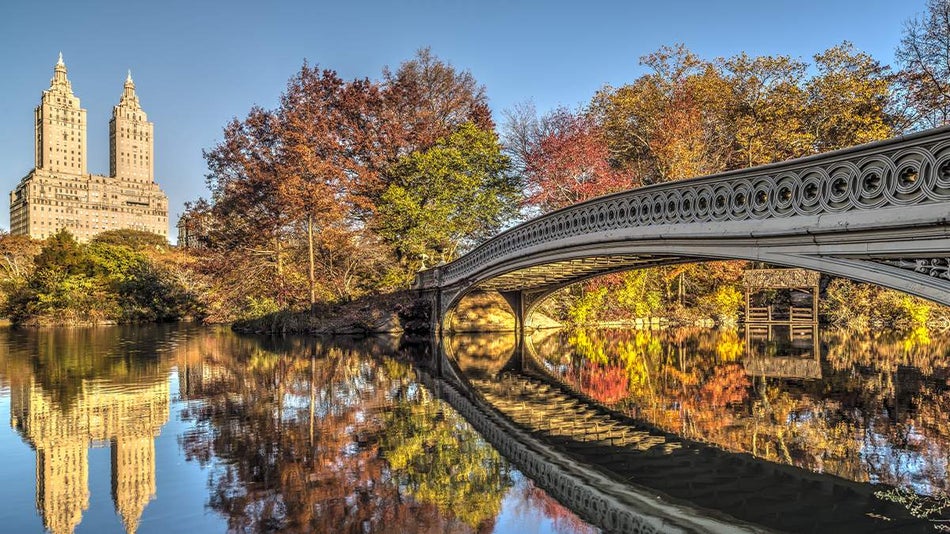 Which Season has the Fewest Crowds?
During the summer and winter months, school is out and families flock to the city to spend time with one another and take advantage of family-friendly museums, attractions, tours, and more. This means the off-season is your best opportunity for little to no crowds in NYC.
The late winter, spring, and the fall seasons all boast fewer crowds than the summer and winter seasons. Plus, these times also offer affordable rates for hotels, show tickets, and airfare.
However, if you must visit during a busy season, the best way to avoid the crowds is to steer clear of touristy spots such as Times Square, Central Park, and the Empire State Building.
While these destinations are iconic and should be experienced at least once, the city is massive and is home to five boroughs with endless museums, parks, entertainment, and restaurants to explore. You're bound to find something with little to no crowds that'll meet your budget and provide lifelong travel memories.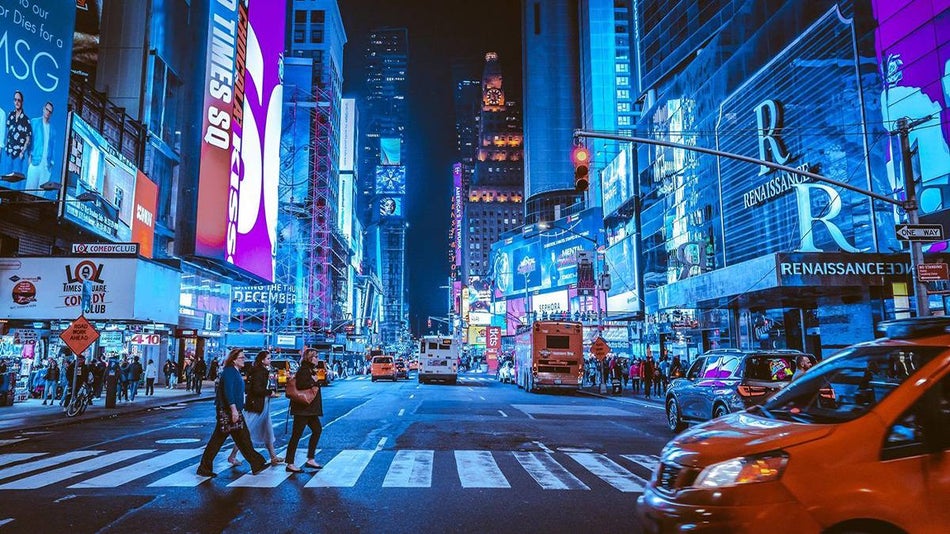 When is the Best Time to See a Broadway Show?
If you're trying to get tickets to coveted Broadway shows like Hamilton, Dear Evan Hansen, and The Lion King, it's in your best interest to find tickets in January and February. Since these months also have the smallest crowds, you're bound to find open tickets for a variety of on and off-Broadway shows.
While show prices may not drop, you'll have more opportunities than usual to find tickets during this time.
Also, take advantage of NYC's Broadway Week program. In late January through early February each year, select Broadway shows offer extreme discounts and 2-for-1 ticket promotions. You can see renowned Broadway shows without demolishing your travel budget.
On the other hand, if you're interested in seeing a brand new show, opt to visit in the fall. The Broadway season begins in September with new shows debuting each year. But be sure to purchase your tickets early! Depending on the popularity of a new show, such as Harry Potter and the Cursed Child, it may sell out in minutes.
The Best Time to Visit New York City: Anytime
New York City is spectacular year-round. Whether you choose to visit for a massive event like New Year's Eve or a random week in April, you're bound to be inspired by the city's lights, skyscrapers, and people.