Known for its gorgeous city skyline, breathtaking architecture, and iconic green spaces, Toronto showcases something for visitors of all ages.
From the CN Tower and Niagara Falls to the Royal Ontario Museum and PATH Toronto, visitors can enjoy an abundance of attractions and things to do in the city. If you only have a few days to experience Toronto, no worries. Read below to discover some of the best things to do when you have 2 days in Toronto.
Day 1: Niagara Falls, Toronto City Tours, & CN Tower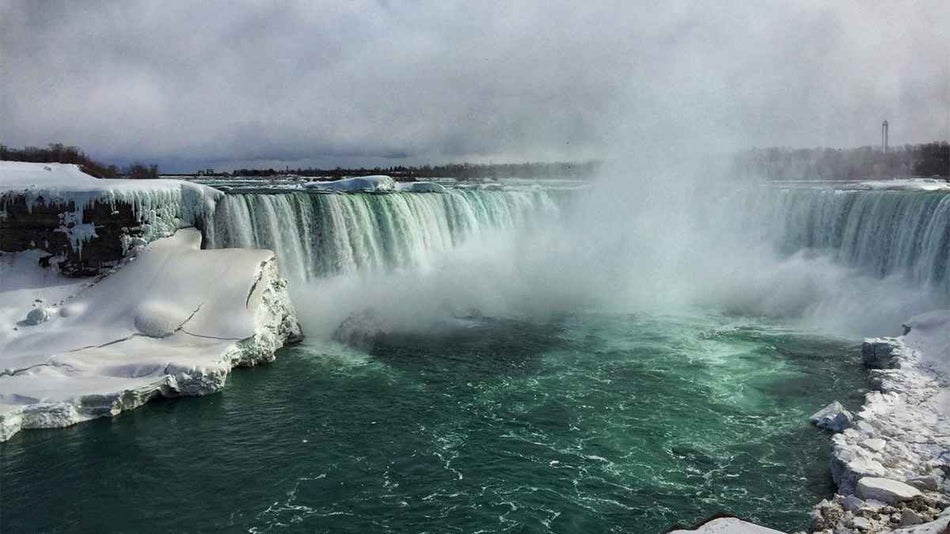 Niagara Falls
One of the most beautiful, recognized natural wonders of the world, Niagara Falls borders New York and Toronto. Visited by millions each year, it's worth the trip to see the Falls in person. Niagara Falls State Park encompasses multiple lookout areas for visitors to gain the best views from various angles. Additionally, there are areas outside of the park that enable guests to capture a fantastic bird's eye view as well.
If you don't mind getting wet, try seeing the Falls from one of the several historic boat rides that allow visitors to gain up-close views. We suggest bringing ponchos and following these helpful tips on visiting the Falls in general.
Top Boat Tours
Toronto City Tours
If you only have 2 days in Toronto, think of capitalizing on the experience by investing in a local city tour. For instance, the popular Toronto Hop-On Hop-Off City Tour allows guests to conveniently experience the best Toronto has to offer on a relaxing double-decker bus. Enabling guests to see the city at their own pace, this animated tour takes visitors to major attractions like the Casa Loma, the Theatre District, the Distillery District, Bata Shoe Museum, and many more. Additionally, tours are offered in multiple languages.
CN Tower
Completed in 1975, this architectural marvel and symbol of Canadian culture has attracted millions each year. With multiple attractions, shopping, restaurants, and of course, stunning 360-degree views of the city landscape, you have to experience the CN Tower. Furthermore, other than select dates, the Tower is open daily from 9:00 am to 10:30 pm, so both early birds and night owls can take in unbelievable views.
In for thrills? As the world's highest full-circle, hands-free walk, the EdgeWalk leads participants on a 5 ft wide ledge circling the top of the CN Tower's main pod at 116 stories. Guests daring to try this extreme attraction remain attached to an overhead safety rail in groups of six with trained guides. The 1.5-hour experience allows guests to take in one-of-a-kind views of Lake Ontario and Toronto for nearly 30 minutes. Additionally, guests receive a keepsake video, photos, a certificate of achievement, and the Tower's sightseeing areas.
Day 2: Museums, PATH Toronto, & Allen Gardens Conservatory
Royal Ontario Museum
Home to nearly one million objects of art and culture, millions of natural specimens, and over 42,000 objects online, the Royal Ontario Museum boasts intrigue around every corner. Featuring artifacts from all over the world spanning the prehistoric to the present day, you'll feel full transported to each culture and time period showcased. Moreover, the museum features traveling exhibits as well, so you never know what you may see visit to visit.
Ontario Science Centre
The Ontario Science Centre offers hands-on experiences with an interactive approach to learning STEM subjects. Kids can build their own roller coasters, visit Toronto's only public planetarium, test hotly debated theories, navigate the Science Arcade, and so much more. Trust us, everyone in the family will enjoy learning and exploring the centre's informative exhibits. Better yet, you can check the schedule to see the latest film playing in the centre's IMAX theater.

PATH Toronto
According to Guinness World Records, the PATH is considered the largest underground shopping network in the world. As an indoor complex, the PATH is deemed one of the best unique things to do in Toronto and provides shelter during extreme weather. Also, the complex links to over 50 office towers and major tourist destinations such as the CN Tower and The Hockey Hall of Fame. Moreover, the PATH contains excellent retailers, restaurants, and other services for day and evening entertainment.
Allan Gardens Conservatory
The 19th-century complex encompasses six greenhouses with over 16,000 square feet of tropical, temperate, and seasonal plantings. Also, the conservatory features a park outside with a dog-walking area and playground. Open daily with special holiday hours and showcases, be sure to check the calendar for the latest seasonal presentation.
Explore Toronto in 48 Hours: The Ultimate Itinerary
Now that you know the best way to spend 2 days in Toronto, where will you head to first? Let us know in the comments!