Fun for theme park lovers of all ages, Dorney Park hosts dozens of rides and attractions as well as shows and special events throughout the year. Located in Allentown, about 70 minutes north of Philadelphia, this thrilling family destination is best enjoyed when you come prepared. Use these Dorney Park tips to get the best deals, avoid long lines, and have a guaranteed great trip!
1. Before You Arrive
Preparing before you arrive at the theme park is key. Consider the weather, how you want to eat that day, and how you want to spend the day at the park. Some general helpful tips include:
Bring sunscreen, especially during the summer!
Bring outerwear for cooler weather. You can keep it in a locker until you wish to wear it.
Download the free Dorney Park app on your phone
Prioritize preferred rides and attractions
2. What Does Admission Include?
Your admission ticket to Dorney Park includes all rides, live shows, and attractions at Dorney Park, Wildwater Kingdom (summer only), and Planet Snoopy™.  Note that the summer season usually begins on Memorial Day Weekend and lasts through Labor Day.
Guests can also purchase season passes of varying tiers, and even have the option of paying the fee in installments. You can gain perks like early ride times, early access to Wildwater Kingdom, and exclusive discounts.
3. Beat the Lines by Arriving Early and Prepared
No one likes to wait in a long line of people, especially with eager little ones. We advise arriving when the park opens with purchased tickets to better avoid the lines. Additionally, guests can purchase an add-on Fast Lane Pass to skip the lines.
4. Parking
You can save time by paying for parking online before you arrive. Daily parking costs $18 online per vehicle, and $25 for preferred parking online.
5. Dorney Park App
Download the Dorney Park app before you arrive to purchase tickets, monitor wait times, as well as look at show schedules and restaurant menus. It's also great to try to plan out which rides you plan to visit first to avoid meandering and long lines. Moreover, the app is free.
6. Accommodations
You can acquire a stroller, wheelchair, or electronically-controlled chair to meet your needs. Please note that you should arrive early since they are rented on a first-come, first-served basis, or you can rent online in advance. Moreover, rentals are available near the Main Entrance at the Stroller/Wheelchair Rental Center at Good Time Gifts. A rental fee will be charged as well as a refundable deposit that will be returned when you return the vehicle.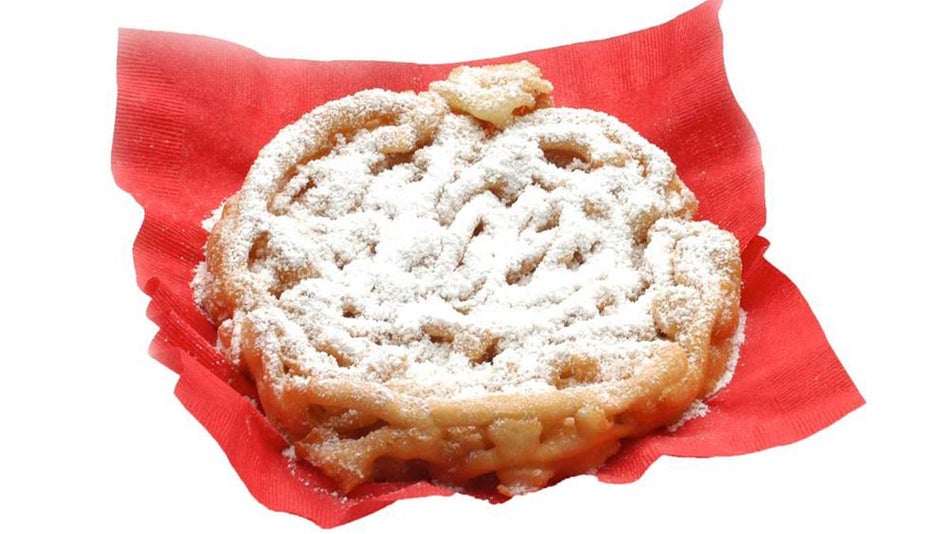 7. Rides to Hit First
Most people wander around the front of the park and work their way towards the back. In order to avoid longer lines, start with the rides in the back of the park and work your way up front. Head to thrill rides like Demon Drop, Dominator, and Thunder Creek Mountain before the crowds gather. Of course, aside from thrill rides, there are plenty of family-friendly rides little ones will love as well like the Music Express and the Antique Carousel.
Additionally, water rides tend to have longer lines in the afternoon due to the heat, so visit Wildwater Kingdom early for less wait times on rides like Thunder Creek Mountain or Cascade. Get soaked in the morning and dry off in the afternoon.
8. Best Times to Visit 
To beat the weekend crowds, visit Monday through Thursday. Saturdays are typically the busiest, so if you do go on a weekend, Sundays are better. Furthermore, if you arrive after dinner time around 5 pm, ride lines typically thin out.
Unsure of which months to visit? Weekdays during the summer and April, May, June, and September tend to be less packed. Note that the water park is closed during the winter months.
Further, you can use crowd calculators like Queue Times to determine the best time to visit.
9. Dorney Park Discounts
Everyone loves a good deal, so take advantage when you can:
10. Eat During Off-Times 
You're welcome to eat outside of the park, or eat at any of the eateries within the park. However, lines and wait times can be long, so try to eat earlier around 11:30 am or after 2 pm. Also, consider purchase a dining plan or single day meal deal.
Note that you can't bring your own food unless you have special dietary needs, baby food and/or formula, and/or one factory sealed bottle of water per person. In addition, picnic tables are located in select areas of the parking lot for outside food consumption.
11. General Dorney Park Tips 
Stay hydrated. Once again, the heat is no joke. To save, bring a bottle of water that you can refill throughout the day. Note that it must be sealed upon entering the park.
Receive a schedule and map at the entrance to help determine which attractions you care to see throughout the day and the park's layout.
The park is a smoke-free facility, but there are designated smoking areas.
Choose a meeting place in case your party becomes separated.
Experience a Great Family Vacation at Dorney Park
With our tips in mind, you're ready to have a great trip at Dorney Park! Which thrill rides will you stop by first?