Are you one of the many people who've set their sights on a vacation in Gatlinburg? Millions of visitors flock to this mountain hamlet to explore The Great Smoky Mountains National Park, quirky downtown Gatlinburg and neighboring towns such as Pigeon Forge. If you're short on time, though, and only have a weekend in Gatlinburg, I'm here to help.
Follow this guide touting what to do and where to go for a memorable weekend in Gatlinburg, Tennessee.
Day 1
Explore the National Park
My absolute favorite thing to do in the Smoky Mountains? Explore the great Outdoors. With the entrance to the Great Smoky Mountains National Park at Gatlinburg's doorstep, it's a prime location for doing just that.
Breakfast: Start your day with breakfast Crockett's Breakfast Camp. This restaurant serves hearty portions sure to fuel your day of activity.
I recommend stopping by the Sugarlands Visitor Center to pick up any hiking maps and auto-tour guides (and maybe a souvenir or two!). Afterwards, it's time to begin exploring.
Auto-Touring: At over 800 square miles, there's a lot of ground to cover in the Smoky Mountains National Park. Accordingly, auto-touring is one of the best ways to see the sights. There are plenty of overlooks to stop at, providing pristine views of the park. Below are a few of the most popular auto-touring routes.
Cades Cove Loop Road
Cataloochee Valley
Newfound Gap Road
Roaring Fork Motor Nature Trail
Lunch: While you're out exploring the National Park, there aren't many places to stop for a bite to eat. I recommend picking up a to-go lunch so you're not lost in the woods without a snack. Calhoun's Restaurant will box up barbeque to-go. Alternatively, you can also stop by the local grocery for sandwich fixings, or hit up Subway.
Hiking: So many trails, so little time. This is always my struggle while at the National Park, as I want to do it all. When you only have a weekend in Gatlinburg, I'm sure you'll think the struggle is real too. So, to make the most of your time I've highlighted a few of the most rewarding hikes in the Smoky Mountains.
Charlies Bunion
Alum Cave Bluffs
Andrews Bald
Chimney Tops
Dinner: After a busy day of exploring, your belly will be rumbling. Treat yourself to one of the finest dinners in Gatlinburg at the Peddler Steakhouse. The food is superb, and the scenery is sublime.
Day 2
Experience Gatlinburg Attractions
On day 2 of your weekend in Gatlinburg, it's time to experience some of Gatlinburg's best attractions.
Breakfast: A visit to Gatlinburg isn't complete without a pancake pit stop. For breakfast, dine at the Pancake Pantry. Just be prepared for a wait, as this place is very popular.
Horseback Riding: Sugarlands Riding Stables hosts guided trail rides through the Smoky Mountains, which is a unique way to see the sights just like the early settlers did.
Gatlinburg Sky Lift: For a bird-eye-view of the scenery, take an open air chair lift ride with Gatlinburg Sky Lift. As you ascend 1,800 feet to the top of Crockett Mountain, you'll gain access to some of the most breathtaking views of Downtown Gatlinburg.
Lunch: For a quick and delicious lunch, you can't beat the Smoky Mountain Brewery. From calzones to burgers, this Alpine lodge-style eatery will win your taste buds over. Likewise, if you didn't pick up a to-go lunch from Calhoun's the day before, you should stop in for lunch today.
Ripley's Aquarium: Home to a variety of exhibits exploring life under the sea, families can spend hours viewing tropical fish, coral reefs and interactive displays. There's even penguins living here!
Gatlinburg Mountain Coaster: Up next is a ride aboard the Gatlinburg Mountain Coaster. Relatively new to the Gatlinburg attraction scene, this mountain coaster puts you in the driver seat—literally. You control how fast you go on this silent track, which twists and turns through scenic forests and wilderness.
Dinner: Loco Burro is a lively place to eat at night, especially if you can score a table on the rooftop. Twinkling lights, fire pits, live music and views of the Parkway set the scene. Of course, the large portions of fresh Mex and strong margaritas are a big draw too!
After dinner, be sure to visit a distillery or two for samples of moonshine. Ole Smoky Moonshine and Sugarlands Distillery serve some of the finest 'shine this side of the Mississippi! Then, finish the night by going to the top of the Gatlinburg Space Needle. From it's vantage point, the entire hamlet of Gatlinburg twinkles.
Day 3
If you're lucky enough to have a 3 day weekend in Gatlinburg, it's worth taking some time to hop over to nearby Pigeon Forge. The towns, while similar, offer different ways to experience Appalachian culture. Highlights of Pigeon Forge include:
The Island: Home to the Great Smoky Mountain Wheel, Margaritaville, Paula Deen's Family Kitchen and over 30 other rides and attractions.
Dollywood: A family-friendly theme park with over 40 rides and attractions.
The Old Mill: A fully operational 1830s grist mill anchors the Old Mill, which is home to multiple shops and a one-of-a-kind homestyle restaurant.
Where to Stay
During your weekend in Gatlinburg, I recommend staying near the Parkway. This way, you'll never be far from all the fun! Below are some of the best places to stay in Downtown Gatlinburg.
Bearskin Lodge on the River
Old Creek Lodge
Hilton Garden Inn
Get Ready for a Wonderful Weekend in Gatlinburg
With this helpful guide detailing what to see and do in Gatlinburg, you're ready for an action-packed weekend in Gatlinburg. Be sure to check out our events calendar to take advantage of seasonal events and festivities. You never know what might be brewing in the Smokies!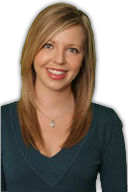 Ashley is Reserve Direct's travel expert, visiting Gatlinburg to find the best travel tips, money-saving deals and insider information. With over 10 years of experience in first-hand-travel adventures, she shares her stories, advice, and current events to help you stay in the know.