Gatlinburg is a rustic mountain town with the perfect mix of gorgeous nature landscapes and adventurous attractions. Here are all the recommendations you need before visiting this tourist's wonderland!
Gatlinburg, Tennessee may be one of the smaller cities in the state, but this doesn't stop it from showing off with plenty of ways to fill a vacation itinerary. It fits the bill as small but mighty, boasting a plethora of shows and attractions.
In addition, it's known for being home to Tennessee's only ski resort. Pull up a chair because we're about to tell you all the tried and true tourist advice you'll need to know before visiting Gatlinburg for the first time. 
The cozy ski town is about a 15-minute drive from Pigeon Forge, Tennessee, which means the options for things to do on a trip to the area are doubled if you're willing to make the short trek! This city includes the theme park Dollywood, as well as a slew of fantastic shows and museums.
If you're anything like us, you probably don't plan a trip to a new city without first consulting a good friend who has gone before you as a pioneer.
Don't know anyone who's been to Gatlinburg? (Or maybe you're just questioning your friend's recommendations after that last sketchy hotel they suggested… shivers). Let Tripster be your trailblazer!
What to Do in Gatlinburg
First things first. Time to decide what to do while you're there! Gatlinburg is a destination suited for everyone, including honeymooners, family vacationers, and all the curious adventurers in between.
What are the best ways to spend your time in the Gateway to the Great Smoky Mountains? We're about to share some of the top tourist spots in the town. We'll start with the very place the city is nicknamed for. 
The Great Smoky Mountains National Park
Imagine this. The ground is soft beneath your feet as you descend further into the forest. A canopy of cool, dark green shades the walkway. You pick up your pace as you hear something rustling in the trees up ahead. What wildlife wonder awaits?
You come to a clearing and catch sight of a view so stunning it catches your breath -- blue mist resembling smoke settles on a sweeping landscape dotted in every shade of green. You turn your head back to the rustling sound and finally catch sight of its source. Your first black bear sighting!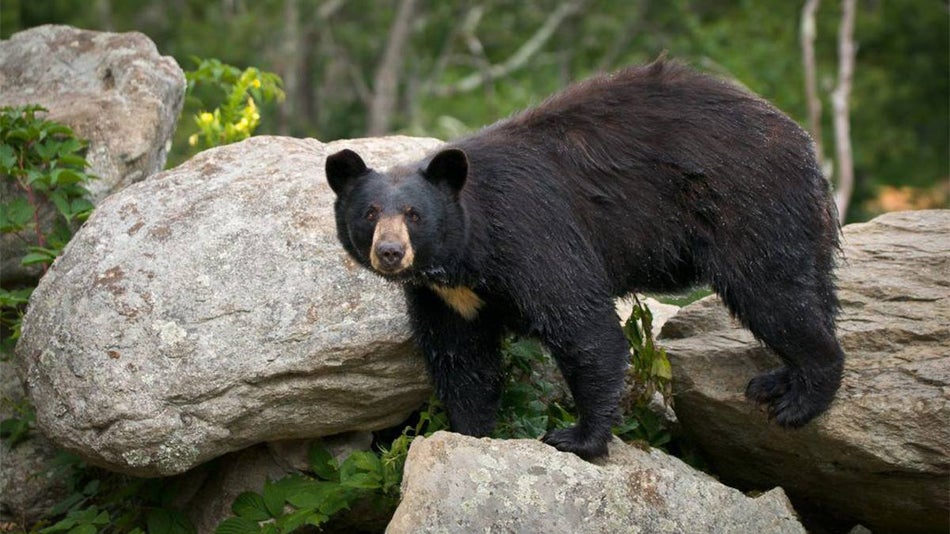 Pro Tip: Approximately 1,500 bears call the Great Smoky Mountains National Park home, so sightings are not uncommon. Willfully approaching a bear within 150 feet is illegal. If you see one, keep your distance and take in the view safely with binoculars or a spotting scope.
The Great Smoky Mountains are easily one of the most beautiful landscapes in North America, and the national park's headquarters are situated in none other than Gatlinburg. The wilderness beauty draws in so many crowds that it's the most-visited national park in the United States.
Here are some of our favorite ways to experience the Great Smoky Mountains:
There is no bad time of year to visit this natural outdoor charm, which boasts luscious spring landscapes, wildlife-laden summer landscapes, fiery autumn landscapes, and snow-dusted winter landscapes.
While the Great Smoky Mountains are pretty safe, adventures in the wilderness always come with a little risk. Before you embark on the journey of a lifetime, keep these safety tips in mind:
Don't go alone. Make sure you bring someone with you! In addition, tell someone who is not going with you your plans and expected return time.

Bring a park map! Cell phone reception is spotty at best, so don't count on having a GPS.

Carry a flashlight with you in case it gets dark before you are able to get back.

Bring plenty of drinking water.

Consider carrying bear pepper spray.

Read more safety tips on the

National Park Service's website

.
Pro Tip: Find the nicest places to stay in the Great Smoky Mountains below! From cozy cabins to luxurious lodges, Gatlinburg has it all.
Other Outdoor Activities in Gatlinburg
Let's get out of the woods for a minute! There are many other ways to experience the outdoors in Gatlinburg.
Here are some other activities to get moving and catch some great views:
Photo Alert: The Ober Gatlinburg Aerial Tramway is a can't-miss Gatlinburg staple. It's a ski lift offering sweeping views of the whole city! Take a ride at night to see the warm glow of the lit-up city and snap a picture at the top for the 'gram.
Shopping in Gatlinburg
If the great outdoors isn't really your thing, we get it. As we said, there's something for everyone in Gatlinburg! Browse through these shopping malls during your trip to the Smokies:
If you're looking for a handcrafted gifts or works of art, head over to the Great Smoky Arts and Crafts Community where you'll find shops such as:
Gatlinburg Attractions
Museums and theme parks and aquariums, oh my! Even after this extensive list of outdoor attractions and shopping malls, there's still more to do in Gatlinburg.
In addition to exploring the magnificent national park, be sure to add these top-rated Gatlinburg attractions to your itinerary:
Shows in Gatlinburg
What better way to end an action-packed day than with a show? Reserve your seats to get access to the Gatlinburg area's bustling show business scene. Choose between comedy, murder, magic, horses, and more!
Where to Stay in Gatlinburg
After a day jam-packed with sights, shopping, and shows in the Smokies, you're going to need somewhere to crash. There's no better place to nestle in than a hotel or cabin in a cozy, rustic mountain town. Talk about some serious shut-eye! 
The lodging options in Gatlinburg are vast, consisting of hotels, cabins, resorts, and camping sites.
For the city slickers among us who aren't about the cabin life, the hotels in Gatlinburg are marked by luxurious amenities and comfortable rooms:
For those who want a more laid-back vacation closer to the outdoors when visiting Gatlinburg, consider staying at one of the cabins available.
Cozy cabins are located all over the Smoky Mountain region, so you can find one near the specific attractions and activities you plan to experience. Reserve your own cabin today:
Perhaps you prefer the all-inclusive route when on vacation. The region offers several different resorts to choose from, including the Resort at Governor's Crossing and RiverStone Resort and Spa.
Of course, if you want to rough it in the wilderness, the Great Smoky Mountains National Park offers plenty of campsites. Be sure to follow all rules and regulations laid out by park rangers and the National Park Service. 
Pro Tip: Stay aware of your surroundings when camping — especially any wildlife you may encounter! Brush up on what to do if you see a bear before you go. 
Where to Eat in Gatlinburg
Now to the most important part of any vacation — the food. Gatlinburg is home to a wide assortment of restaurants, distilleries, breweries, cafes, and so much more. Trust us, you won't regret dining at any of Gatlinburg's top food and drink spots:
From home-cooked comfort food to breakfast for dinner, you won't be disappointed with the food choices when visiting Gatlinburg!
Gatlinburg Questions & Answers
Now that you know what to do, where to stay, and where to eat, it's time for a little Gatlinburg Q&A. Let's fine-tune the details of your trip so you can get packing and hit the road!
When should I visit?
As you might have guessed, the Gatlinburg area can become extremely congested during the peak seasons:
Early January

June through August

October

December
For fewer crowds, visiting Gatlinburg during the months of February, March, April, May, September, or November is your best bet.
What should I pack?
The Gatlinburg area experiences all four seasons, so pack accordingly! Even if you plan on visiting Gatlinburg in the summer, you'll want to have a sweatshirt or two on hand, as it tends to get chilly during the evening and early mornings in the mountains.
In addition, don't forget to bring:
Sneakers

Hiking Boots

Weather appropriate clothing

A camera

Sunscreen

Bug Spray
How can I avoid the traffic?
Brace yourself for the infamous Gatlinburg traffic. No matter when you decide to travel to Gatlinburg, you will encounter traffic. One way to avoid it is to utilize the Gatlinburg Trolley.
Not only is it a charming way to see the area, but it eliminates parking fees and pesky traffic!
Pro Tip: Driving through Gatlinburg at off-peak times of the day will help you combat traffic, too. Try driving in the middle of the morning or afternoon, rather than at typical rush hour times.
Will Visiting Gatlinburg Break the Bank?
It's clear there's no shortage of ways to fill your time in Gatlinburg. Are you wondering if you can do all the things and stick to your vacation budget? You can!
Thanks to discounted attraction tickets and lodging rates at Tripster Gatlinburg, visiting Gatlinburg is incredibly affordable. Not to mention, many outdoor activities like hiking through the Great Smoky Mountains are free!
Now that we've convinced you this dreamy Tennessee mountain town is an essential addition to your travel bucket list, it's time to start planning!
Have Any Tips for First-Time Visitors to Gatlinburg to Add? 
Let us know in the comments below!