Hop on board! The history of the Titanic ship is equal parts glitz and glamour mixed with mystery and intrigue.
Looking for the best deals on the Branson Titanic Museum?
It's no wonder this harrowing incident has been the subject of much fascination for decades and will continue to be so for years to come. 
Whether it's the love story of Jack and Rose in the Titanic film or a true story of one of the passengers who boarded the ship that catches your attention most, there's no better place to pique your curiosity about the Titanic than the Titanic Museum in Branson, Missouri.
Ready for your own seafaring adventure? It doesn't matter if you'll be sailing first class or third; we're sure you've got your nautical telescope pointed to find the best deals around.
We've rounded up the tips and tricks you'll need to get the most bang for your buck. All you'll have to worry about is soaking in the abundance of wonder that the "Ship of Dreams" has to offer.
Titanic Museum Branson Discount Tickets
Psst… we know the captain, so we can get you a deal. Skip the line, stop your search for "Titanic Branson promo code," and reserve your spot when you buy discounted Titanic Museum tickets from us.
Free your mind of additional booking fees and possible hassles when you arrive. It'll be smooth sailing from here.
Titanic Branson Packages and Other Attractions 
We're not talking about coats, although you may need one next to the real iceberg in the museum. Bundle your museum experience with other nearby attractions to get a cheaper rate and make the most of your time.
After your Titanic in Branson experience, Branson is chocked-full of other sights, shows, and scenery that'll have you returning home with more tales than an old salt.
The charming city is known for its live entertainment, but you'll find a plethora of other options to fill your itinerary. Shopping, dining, and sightseeing are just a few of the best ways to experience the area.
Whether you prefer the bustling Country 76 Boulevard, sometimes referred to as the main strip, or the remote wilderness escapes tucked away in the gorgeous Ozark Mountains, there's sure to be something to stir up your interest. 
Here are a few of our favorite ways to live it up in Branson: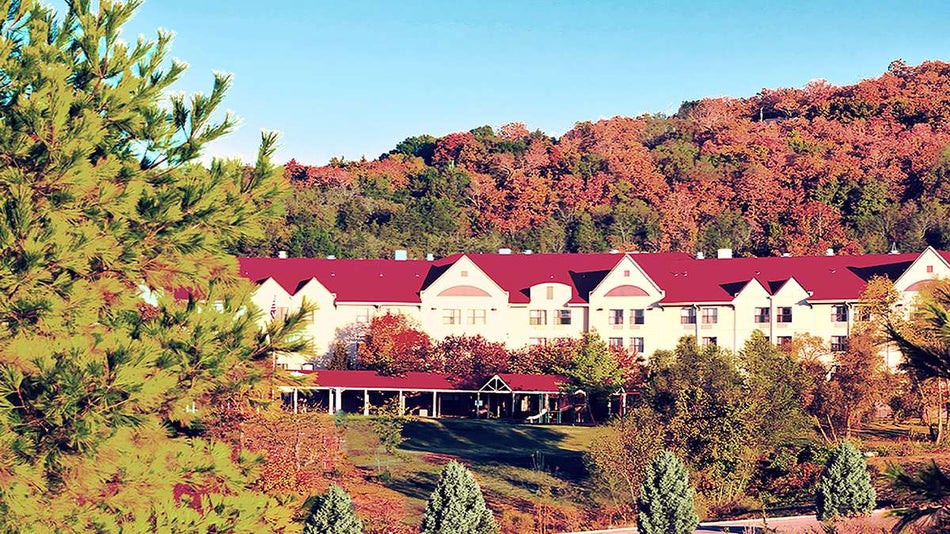 Branson Hotels
To take full advantage of your trip to Branson, you're going to have to spend a night or two. While it may be tempting to spend the night at the museum, we're sure you'll get a much better night of rest at one of the nearby hotels. As a bonus, you won't have to worry about any exhibits coming to life overnight. What a relief!
Check out these deals, and you'll be on your way to sleeping in a bed more comfortable than a first-class suite. Check out these stays for a steal:

Titanic Museum Branson Military Discount
No need for Branson Titanic Museum coupons here! The Titanic Museum in Branson salutes our current active military and military veterans by offering $3 off for a Titanic Branson Military Discount (with valid military id) Or you can purchase in advance and receive even bigger discount tickets for Titanic Museum Branson here.
Included With Your Branson Titanic Ticket
At the Titanic Museum, tickets are more than just tickets. Referred to as boarding passes, each one tells the story of an actual passenger or crew member who boarded the ship to give you a special glimpse into their personal experience. 
Pro Tip: Don't toss your boarding pass! You'll get to discover if the passenger it represents survived the sinking of the ship at the climax of the tour in the Memorial Room.
This museum is no ordinary, boring experience that drones on like a monotone history teacher. Instead, it's jam-packed with interactive experiences at every corner to bring the historical event to life before your very eyes. So cast off your expectations and prepare to be left in awe of the dazzling exhibits.
If you've ever dreamed of starring in the classic James Cameron film, one of these hands-on activities is the next best thing:
Experience life as a crew member by shoveling coal in the boiler room and sending an SOS signal

Test your endurance in 28-degree water and test your balance on sloping decks that imitate the angle of the ship as it descended into the icy ocean

Ascend the Grand Staircase replica and steer the ship's wheel with all the pomp of a captain
As a bonus, these activities are all kid favorites and will keep them engaged throughout the whole tour.
Titanic Museum Coupons Branson
Endlessly searching for a Titanic Branson coupon or Branson Titanic Coupon? Search no more. Tripster has you covered with the best discount Titanic tickets Branson at the lowest prices.
More Ways to Save at Branson Missouri Titanic Museum
Stay the course; there are more ways to be thrifty yet! There is safety in numbers, so make sure you're traveling in a group if you want to rack up some serious savings.
What does the Titanic Museum consider a group? You'll need at least 15 people. Host your family reunion, a corporate group, or a church group.
Pro Tip: The group leader and bus driver will receive complimentary admission. You can't get a better discount than that!
If you have questions about bringing a group, find the contact information for group sales on the Titanic Museum website. While you're there, check for any promotions that may surface before your visit. 
Transportation and Parking at Branson Titanic
One of the perks of traveling to Branson is that most attractions have large parking lots that don't require additional fees.
There is no public transportation in the city, so plan to drive, rent a car, or use a ridesharing app. We recommend the last of those options, so someone can chauffeur you around like Leo and Kate on their way to walk the red carpet at the Oscars.
Are you starry-eyed yet? It doesn't take a star chart to figure out the Titanic Museum experience is one you'll need to see for yourself. 
If you're trying to plan your trip on a budget, don't worry. We've taken care of the penny-pinching for you.
To the savers, spenders, and sea rovers -- we give you high-fives! We want to save your hard-earned dollars in every way that dollars can be saved.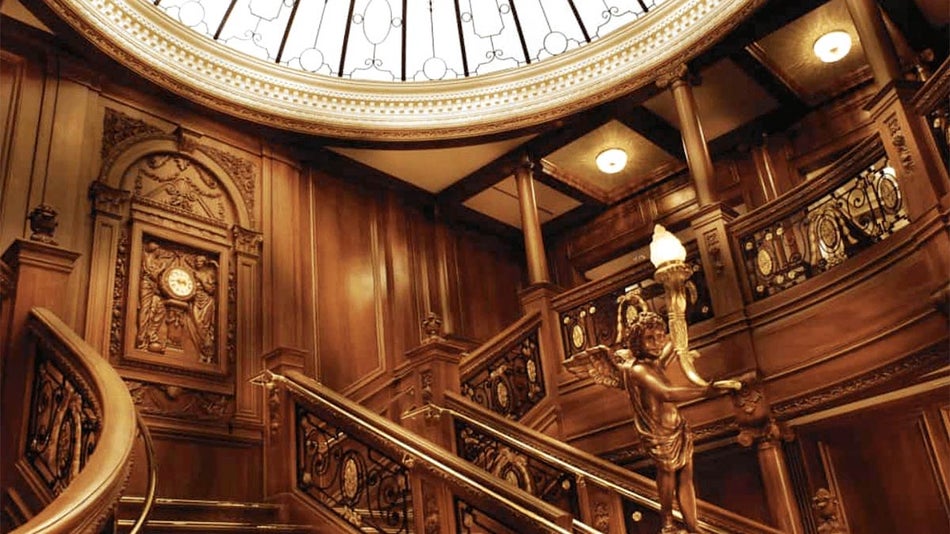 Grab your Branson Titanic discount tickets today so you can board the ship and journey across the museum, hull speed ahead!
From the Hollywood Wax Museum, and world-class golf courses, to College of the Ozarks and Table Rock dam, Branson Mo is teeming with exciting family friendly experiences you don't want to miss!
Take in the charming shops of historic Downtown Branson, then shop till you drop at the Branson Landing. Visit the Shrine of the Holy Spirit, or spend time at the Shepherd of the Hills Fish Hatchery. Splash all summer long at White Water, the best water park in the midwest! Head to Tripster to find the best deals on Branson shows, attractions, and hotels!
Have You Been Aboard the Branson Titanic?
Do you have any Titanic Museum discount tickets Branson tips to share?
Leave us a comment below about your Titanic experience!