Day time might sizzle in Oahu, but when the sun goes down, Waikiki gets even hotter. The nightlife scene in Oahu is centric to its appeal as Waikiki is the island's main party district. Trendy lounges, restaurants and bars line the blocks of Kalakaua Avenue. Conversely, there's more relaxed things to do in Waikiki at night that highlight the natural allure of the island. No matter your travel style, the shores of Waikiki will have you sailing away towards a good time.
Hot Nightlife
From hole-in-the-wall bars to over-the-top clubs, there's something brewing in Waikiki every night of the week.
RumFire: Popular with locals and visitor alike, RumFire is a posh beachside lounged with creative cocktails and comfort food. Grab a seat by the fire pit to enjoy an island night under the stars.
Duke's Waikiki: Set in the half moon bay of Waikiki, with Diamond Head in the shadowy distance, Duke's Waikiki is a lively place to drink, eat, dance and revel in the aloha spirit of Hawaii. The tiki-bar atmosphere is old school, and pays homage perfectly to its namesake—surfing legend Duke Kahanamoku.
Blue Note Hawaii: Drift away on a breeze of Island tunes and Jazz riffs at Blue Note Hawaii. This iconic lounged is relatively new to the Waikiki nightlife scene, but is already a hit with crowds. Listen to a year-round lineup of musical entertainment – from local talent to international sensations – all in a swanky, stylish setting.
Bar 35: The millennial crowd gathers at Bar 35, a hipster-esque lounge with brick walls, a massive craft beer selection and a DJ spinning jams.
Cool After Dark Activities
If the bar scene isn't for you, don't worry. Things to do in Waikiki at night don't end there.
Honolulu Zoo: Going to the zoo at night might sound strange. But, Honolulu Zoo takes advantage of the night with twilight tours and stargazing programs. Check out the nocturnal creatures that call this zoo home, as well as the vibrant night sky from an island perspective.
Diamond Head: If you think touring Diamond Head is strictly for daytime, think again! Segway of Hawaii offers sunset tours of this natural attraction. Cruise along Diamond Head road, to Diamond Head Lighthouse for epic views of the sun dipping into the water. IF you're not game to ride a Segway, you can still plan to hike Diamond Head at the end of the day for a personal look at sunset views. Diamond Head Park closes at 6pm.
Cocktail Cruises: This activity is a good way to inject nightlife into your veins without overdosing on the scene. With an Oahu cocktail cruise, you get a mix of music and mai tai's all while sailing around the shores of Waikiki. In addition, the island vibe is made even better by the swoonworthy sunset. As the sun dips below the horizon, you have even see the famous green flash!
Mild Family Fun
Many parents travel with their kids to the island of Oahu. Luckily, the things to do in Waikiki at night extend themselves to families, too.
Luaus: In my opinion, every Hawaiian vacationer needs to experience a traditional luau. The Aha'aina Royal Luau at The Royal Hawaiian Hotel is an upscale event set right on Waikiki Beach (Mondays only). Over at Hilton Hawaiian Village guests get a more interactive experience with the Waikiki Starlight Luau (Sunday-Thursday). Further, on Friday nights, the Village hosts the Rockin' Hawaiian Rainbow Revue. This is the ultimate party with Hawaiian music, a torch lighting ceremony and hula girls setting the scene. Of course, the setting at the hotel's super pool doesn't hurt either. To top it all off, there's fireworks at the end of the night.
Picnic at the Beach: Grab an easy meal to-go for dinner at the beach. Then, watch the sun set into the Pacific Ocean as you bask in the mild temps and ocean air. This idea is even better on Friday nights, as you can see the aforementioned fireworks from just about any spot on the beach.
Don't let the sun set on your Oahu vacation without spending a night out in Waikiki. It's a hotspot blooming with activity, flair and aloha spirit.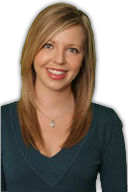 Ashley is Reserve Direct's travel expert, visiting Oahu to find the best travel tips, money-saving deals and insider information. With over 10 years of experience in first-hand-travel adventures, she shares her stories, advice, and current events to help you stay in the know.