Escape to the Smoky Mountains of Pigeon Forge for a sweet couples retreat. With a combination of entertainment and relaxation, the things to do in Pigeon Forge for couples are sure to spark your love's interests.  Spend the day trekking through the Great Smoky Mountains National Park or treat yourself to an indulgent spa day. The southern charm of this Tennessee town attracts visitors of every age and budget and is certain to kindle the oh-so-important romantic flame.
Have a Spa Day
What feels better than a massage? Nothing, that's what. Let the stress of the world melt away with a spa day at RiverStone Resort & Spa. This exceptional resort is tucked away right off the main parkway and offers many luxuriant spa packages. Opt for the couples massage, so you and your partner can unwind together. After the soothing treatment, sit back and immerse yourself in relaxation.
Reserve a Cozy Cabin
You're in the mountains, so you should stay in the mountains. Nowhere gets you closer than Pigeon Forge cabin rentals. Reserve a cabin with Eden Crest or Hearthside Cabin Rentals, and you'll have the perfect place to return to after a day of sightseeing. Cabins in the Smokies are made for comfort, with fireplaces and rustic décor making you feel right at home. Almost all cabins have decks with hot tubs, so be sure to rent a cabin with exceptional views to enhance the romantic appeal. Even better, stop at one of the local distilleries to have a little sip of shine with your soak. A cabin getaway is clearly one of the most romantic things to do in Pigeon Forge for couples.
Go for a Hike
You might not think of hiking as being romantic, but in the Smoky Mountains, it totally can be. There's something about accomplishing a trek together that connects couples. Plus, the sights you see in the Great Smoky Mountains National Park are truly awe-inspiring and make for great photo ops. One trail I recommend is Rainbow Falls. At almost six miles roundtrip, its length and moderate difficulty level requires commitment (just like relationships). Also, the first half of the hike ascends up a mountain, with an elevation gain of 1500-feet. You'll get to a point where you think "How much longer?" but keep going. The reward—an 80-foot waterfall—is a little slice of heaven on earth.
Dinner for Two
Reconnect with your sweetheart over a night out on the town. For a traditional date night, the Peddler Steakhouse is a popular choice. Overlooking the Little Pigeon River, the intimate restaurant invokes the spirit of the Mountains both with its setting and its cuisine. On the other hand, if you're looking for a livelier atmosphere, I recommend Loco Burro. Get a table on the rooftop, where there is a tiki bar, fire pit, and lounges, as well as live music. You'll be transported South of the Border, all while in the mountains. The Mexican dishes and margaritas are cheap and tasty, too, so the place is a win-win.
Take a Carriage Ride through Cades Cove
Cades Cove is a splendid nature preserve with historic homes and churches, abundant wildlife and rolling mountains and valleys. It has some of the most breathtaking scenery in the Smokies. Most people tour the 11-mile loop via car. Why do that, though, when you can take a carriage ride instead? Cades Cove Riding Stables has guided carriage rides around the scenic loop, during which a guide details the points of interest of the area. Curl up next to your main squeeze and enjoy the peaceful beauty of Cades Cove—no distractions and all good.
Go Up, Up and Away
If you want to really splurge on your love, treat them (and yourself) to a helicopter tour of the Smokies. Two operators, Scenic Helicopter Tours and Sevier County Helicopter Rides, take riders up, up and away, and over the magnificent scenery of The Great Smoky Mountains. Tours start as low as $10, so it's much more affordable than you may think. Of course, there are deluxe tours covering the best of the Smokies that cost upwards of $160 per person. The choice is yours, but either way, you'll get a birds-eye-view of the spectacular scenery the Smokies has to offer.
Watch the Sunset (or Sunrise)
Sometimes the simplest things in life are the best things. This certainly rings true for this activity. Watching the sunset in the Smokies is a magical experience. A standout spot is Newfound Gap, a scenic overlook with endless views. The colors of the sunset paint the mountain ranges and forest canopies, with the colors changing as the sun sets further into the sky. This spot is also great if you're an early riser as the sunrises are epic. The foggy smoke lifting off the mountains as the sky awakens is a remarkable sight worth sharing with your loved one.
Sparks Fly at These Romantic Things to Do in Pigeon Forge for Couples
This list of things to do in Pigeon Forge for couples is sure to make your vacation a sweet one. Do you have a romantic place or thing to do in the Smokies that I missed? Feel free to share in the comments.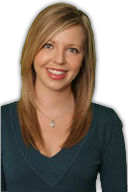 Ashley is Reserve Direct's travel expert, visiting Pigeon Forge to find the best travel tips, money-saving deals and insider information. With over 10 years of experience in first-hand-travel adventures, she shares her stories, advice, and current events to help you stay in the know.