The Shepherd of the Hills Outdoor Drama is a Branson tradition. 
The show, which is returning for its 55th season, retells Harold Bell Wright's epic story of love, loss, power, hardship, and the true meaning of life.  The epic tale takes over 110 cast and crew members to produce.
The show is unique in that it is performed outside, under the stars.  This gives a very real feel to the sets and allows for real animals to be used during the show.  In all, 40 horses, a flock of sheep, several guns and rifles, an actual burning log cabin, and a vintage 1908 DeWitt automobile to make the live action performance the legend that it is today.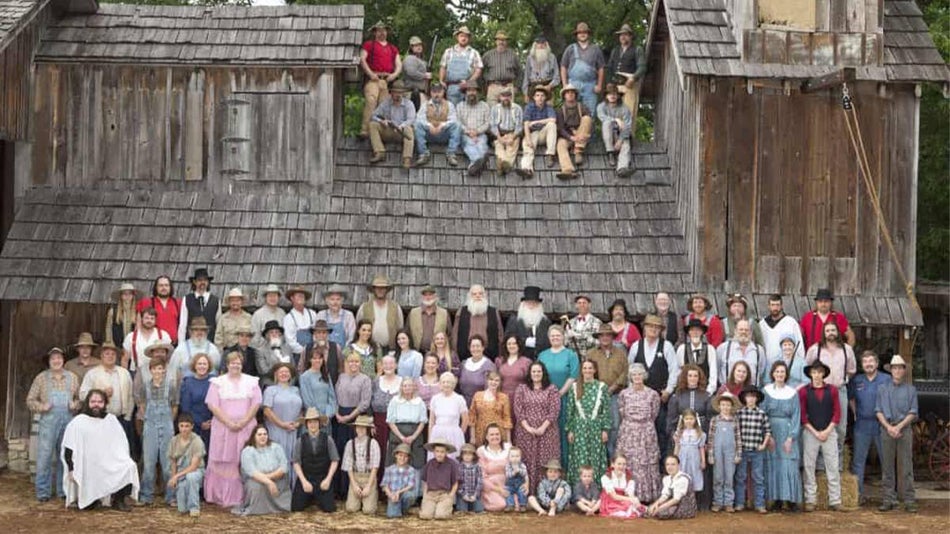 Based on Wright's book, the tales of the people of these hills come to life each night at Shepherd of the Hills.  Wright had based his book on real people and real event's, then embellished them for good measure.  The location of the Shepherd of the Hills is especially poignant, though, as the site of Inspiration Tower is where Wright set up his tent overlooking the mountains and wrote his novel. 
Shepherd of the Hills tickets are available for show now through mid-October.  Since the show is performed outside, the season is scheduled to end October.  As this is a family show, a money-saving family pass is available.  Individual adult tickets also feature a $6 discount.
Over 7.5 million people have seen the Shepherd of the Hills.  If you haven't, don't miss out on one of Branson's finest shows.  This season is sure to a special one as the show had previously had its final curtain call in October 2013.  Thankfully, it was able to return for another season in Branson.  The Shepherd of the Hills is not just another Ozarks show – it is the story of the Ozarks.