Virginia's largest water park, Water Country USA Williamsburg offers state-of-the-art water rides and resort-style amenities. Guests to the 43-acre park can enjoy a number of attractions, including a free-floating river ride, a high-energy water playground, a relaxing wave pool, winding water slides, exciting tube rides and more. Want to learn more about this cool water park? Follow my A-Z guide to Water Country USA.

A-Z Guide to Water Country USA Williamsburg
A: Aquazoid
Super-fast. Super-fun. Aquazoid plunges more than 850-feet down an enclosed pipeline, twisting, turning and even encountering waterfalls before a final splashdown.
B: Big Daddy Falls
Brave the rapids of Big Daddy Falls with your family. The ride is filled with curves, tunnels and drops deigned to mimic a wild whitewater rafting adventure.
C: Colossal Curl
The park's newest ride is a mega-slide that packs a punch. Start with a swirl down a funnel, before being whisked through a colorful slide tunnel right into a massive wave.
D: Directions
Water Country USA is located in Williamsburg, VA. You can easily navigate to the park by entering 176 Water Country Parkway into your GPS. Nearby cities include Virginia Beach (55 miles), Richmond
(55 miles) and Washington, DC (150 miles).
E: Eating
All that swimming and sun is sure to work up an appetite. Dining options at Water Country USA Williamsburg range from burgers to salad to subs, chicken strips and pizza. Of course, ice cream is always a sweet treat to enjoy at the park too.
F: Flex Ticket
Water Country USA is the sister-park to Busch Gardens. If you want to visit both parks, take advantage of the money-saving Flex Ticket. It's currently on sale for only $87.
G: Gift Shops
Gift shops stock everything from necessary basics like sunscreen and towels to kitschy souvenirs to remember your day by.
H: Hubba Hubba Highway
The Hubba Hubba Highway is an amped-up lazy river. Dotted with geysers and super soakers, the current pushes you along so this ride is anything but lazy.
I: Imbibe
Sometimes nothing cools you down like an ice cold beer. Launch Pad Pub and Subs serves draught beer and wine, so ahead—indulge!
J: Jet Stream
A twisting, turning adventure with four fun flumes, Jet Stream features 400-foot long slides. Prepare to reach up to 25 mph before splashing into a 3-foot deep pool.
K: Kritter Korral
Designed for little ones, this play area has fun fountains, splash zones, and scaled-down water slides in the shape of sea creatures.
L: Life Vests
If you're concerned about water safety, calm your worries with the knowledge Water Country USA Williamsburg provides free life vests in a variety of sizes. You can also bring your own, but they must be coast guard approved.
M: Meltdown
Board a high-speed surf Boggan, then slide down this ultra-long zoom flume. The steep banks of the flume make it feel like you're flying before you splash down into a three-foot deep pool.
N: Nitro Racer
Super speeds are the signature of Nitro Racer. This slide ride is a six-lane highway of bodysurfing fun, as you travel 320-feet in less than four seconds.
O: Outside Food
Unfortunately, outside food is not permitted at Water Country USA Williamsburg. However, there is a picnic area near the front entrance where a cooler lunch can be enjoyed. Ice down food and drinks, then have a money-saving lunch midday.
P: Pet Care Center
Pets are not allowed at Water Country USA. There is, however, a Pet Care Center in the England Parking Lot. The kennel service starts at $15/day. Water is provided, but owners must bring their own food.
Q: Quick Queue
Skip the lines with a Quick Queue pass. The Quick Queue® is valid for one-time priority boarding on Big Daddy Falls® and Colossal Curl™ plus unlimited priority access to Vanish Point®, Malibu Pipeline® and Wild Thang. Cost: $25/per person.
R: Rock 'n Roll Island
Imagine a huge pool surrounded by a lazy river, with three twisting body slides, aquatic obstacle course and kid-friendly pools. This is Rock 'n Roll Island.
S: Surfer's Bay Wave Pool
This wave pool has a zero-entry, gradually reaching an 8-foot depth. Stay in the shallow water for baby waves or venture into the deep end to do some serious bodysurfing.
T: Tickets
Admission to Water Country USA is $52/adults, $30/children. However, book your tickets with Reserve Williamsburg to save $15 per ticket. Those savings add up quickly!
U: Upgrades
Make your visit even better with park upgrades like loungers and cabanas. You'll be able to stay cool and relax, all while having a wonderful time at Water Country USA.
V: Vanish Point
This epic drop slide is not for the faint of heart! This 75-foot tower has two ride options: a skybox with a floor that drops beneath you and a 300-foot speed slide where you drop straight down. Both get your adrenaline racing!
W: Wild Thang
Grab a friend or family member, then hop on an inner tube to enjoy cool mists, a tropical waterfall and slip-sliding turns. It's a ride that's wild but mild enough for kids.
X: Xtreme Fun
Heat up your day with cool thrill rides at Water Country USA. Two of the best are Vanish Point and Colossal Curl.
Y: Youngsters
Kidsiderate attractions like Cow-A-Bunga, H2O UFO, Kritter Korral, Rock 'n Roll Island and Surfer's Bay ensure your youngsters will keep entertained all day long. As a result, you'll stay happy too.
Z: Zero
If your child is under 3, entry to the park costs zero dollars!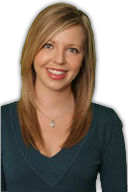 Ashley is Reserve Direct's travel expert, visiting Williamsburg to find the best travel tips, money-saving deals and insider information. With over 10 years of experience in first-hand-travel adventures, she shares her stories, advice, and current events to help you stay in the know.