You've got to start your day off right while on vacation, which means a good breakfast is in order.
At most Myrtle Beach resorts, breakfast isn't complimentary although several do have on-site options available. That said, I think breakfast is the most important meal of the day and should be thoroughly enjoyed. If you do too, stop by these restaurants for the best breakfast in Myrtle Beach on your next vacation.
Magnolia's at 26th
Address: 2605 N Ocean Blvd, Myrtle Beach
Price: $
You're in South Carolina, so you've got to get a taste of some southern specialties. At Magnolia's, the full southern buffet is the way to go. Loaded with bacon, eggs, grits, sausage, hash browns, pancakes and more, it may just put you in a breakfast belly coma. It's only $8.30; well worth it!
Hot Stacks Pancake House
Address: 9702 N. Kings Hwy 17, Myrtle Beach (Multiple Locations)
Price: $
Pancakes are kind of like cake for breakfast, which is awesome, right? Hot Stacks Pancake house provides all you need for a delicious pancake breakfast as well as other breakfast staples like bacon, egg, grits and pancake platters. There's more than just pancakes here, though. Try the unique Florentine breakfast wrap or breakfast club for something a little different yet all together delicious!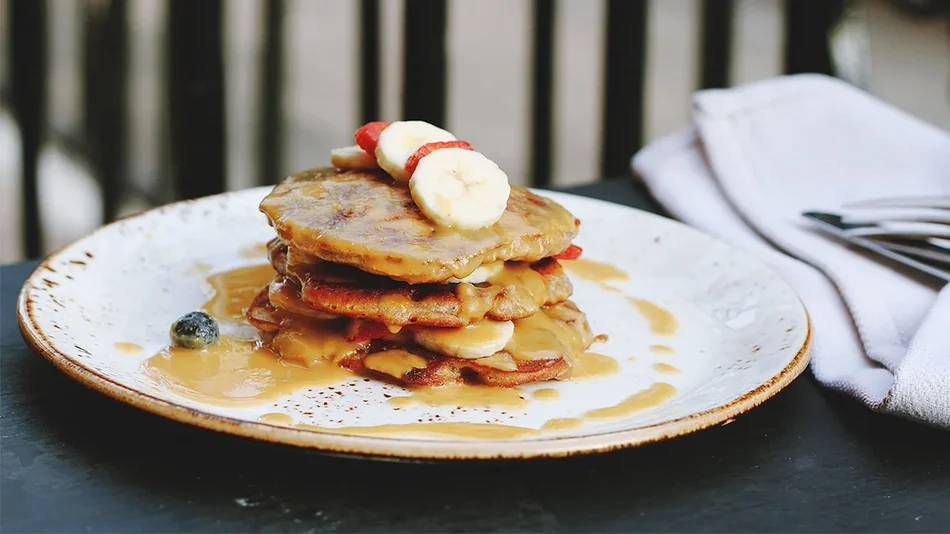 Mammy's Kitchen
Address: 1010 N Kings Hwy, Myrtle Beach
Price: $
For the best breakfast in Myrtle Beach, you can't beat Mammy's Kitchen. Open since 1953, this longtime mom and pop ran restaurant serves a scrumptious breakfast buffet stocked with French toast, bacon, sausage, corned beef hash, biscuits and gravy, grits, scrambled eggs, pancakes and more. At $8.79, it's a steal of a deal, but other Mammy's Kitchen menu items are available if you're not the buffet type. Try buttermilk pecan pancakes, chicken and waffles, or bacon and cheese omelet.
Omega Pancake House
Address: 1617 U.S. 17 Business, Surfside Beach
Price: $
Newly remodeled, the Omega Pancake house has a nice, revamped atmosphere and a creative mix of southern food and Greek specialties. Omega has your standard southern breakfast foods: pancakes, waffles, French toast, grits, eggs, sausage, country ham and more. I really like the cinnamon raisin French toast, and the pancakes are made with secret recipe batter making them fluffy, crisp and oh-so-tasty.
Eggs Up Grill
Address: 1289 38th Avenue North, Myrtle Beach (Multiple Locations)
Price: $
With a motto of smiles and good food served daily, Eggs Up Grill has family friendly service and an affordable, wide-ranging menu sure to satisfy even the pickiest breakfast eater. As one of the best breakfast in Myrtle Beach options, it has a seriously-extensive menu that always makes it hard for me to decide what to order. However, I do have a few favorites. they include bananas foster pancakes, philly cheese steak omelet and the bagel-wich, a bagel sandwich topped with eggs, cheddar cheese and bacon.