Whether you are a budding conservationist or just an avid animal lover, nothing beats a day at the zoo! Plan for adventure, excitement, and education when visiting the famed San Diego Zoo in Balboa, California. 
Over a hundred years old, this institution is a sprawling wildlife paradise that homes over 3,700 rare and endangered animals. So get ready to experience the thrill of wildlife encounters, live performances, 4-D theater shows, and even an aerial Skyfari tram as you traverse the Zoo's one hundred acres.
Follow along with our Insider's Guide, and you'll learn everything you need to know to have the best San Diego Zoo trip ever. Here are tips for San Diego Zoo and San Diego Zoo secrets you don't want to miss!
Buying San Diego Zoo Tickets
Before we kick off your exotic animal-filled day of fun, you'll need to buy park tickets. The San Diego Zoo suggests spending at least four hours in each park, so while it's technically possible to complete both the Zoo and Safari Park on the same day, we would highly advise against this. 
Instead, part of our San Diego Zoo tips 2023 is recommending purchasing your San Diego Zoo tickets ahead of time and committing to either a one-day or two-day/two park pass.
Sunny San Diego 
San Diego, California, might be synonymous with beaches. Still, there is so much more to do in this city by the sea, including the amazing Old Town Trolley, SeaWorld, Legoland, and the historical USS Midway museum. 
If your San Diego Zoo Vacation is only part of a more extended trip, why not consider bundling your activities and saving? Additionally, explore the best San Diego hotels, ranging from charming seaside lodgings to trendy downtown accommodations if you are staying overnight.
Read on for more insider tips before visiting the San Diego Zoo Safari Park!
Tips About the San Diego Zoo
Although the San Diego Zoo has tons of special experiences and activities geared towards children, this world-famous Zoo is a treat for ALL ages thanks to its unique exhibits, wildlife care specialist talks, and can't miss attractions like the heartwarming 'Koalafornica Adventures.' 
We love beginning our visit with the thirty-five-minute guided San Diego Zoo bus tour, included in your San Diego Zoo ticket price. This tour will give you an idea of the rough layout of the park, and your informative guide will be sure to point out active animals and interesting park facts.  
Alternatively, you can ride the Kangaroo Bus San Diego Zoo for a friendly, non-narrated transportation service that lets you hop on and off around several stops in the Zoo.
Wondering how long to spend at San Diego Zoo? Plan to explore the place for around three to four hours. Longer, if you sign up for more experiences at the Zoo!
Another great way to get your bearings and keep abreast of the latest fun zoo events, like the daily wildlife care specialist talks, is by downloading the San Diego Zoo app. In fact, this is one of our San Diego Zoo tips and tricks. With the app, you'll find that you're able to plan your day and organize your San Diego Zoo plans easily!
Meanwhile, the best time to visit San Diego Zoo is in the morning. Get ahead with the noon crowd and even catch animal feeding hours!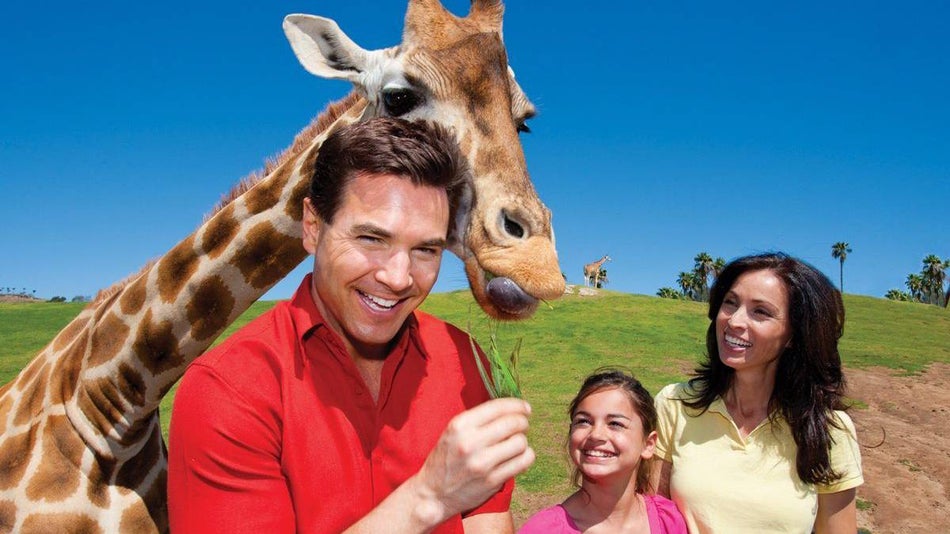 San Diego Zoo Attractions
The San Diego Zoo is a zoo in Balboa Park and is chocked full of so many species of plants and animals you could easily spend DAYS trying to absorb it all. Instead, depending on your San Diego Zoo travel group, you may want to hop on the miniature Balboa Train or step into a zookeeper's shoes with a San Diego Zoo Inside Look Tour. The best way to see San Diego Zoo depends on your group's preferences!
In addition, there are some standout exhibitions and attractions that you simply can't miss. In other words, here are the highlights of San Diego Zoo:
Koalafornica Adventure

- Discover the wonders of Downunder and observe the largest koala colony and breeding program outside of Australia

Africa Rocks

- Observe some of Africa's most extraordinary species (including penguins) as you wander through six distinct habitats

4-D Theater Shows

- Cool off and watch a nature-themed 3-D show complete with special effects

Skyfari Tram

- Delight in a fantastic gondola style ride that provides stunning aerial views of the park

Elephant Odyssey

- Remark at the detailed care and training of these majestic creatures

Hippos

- Check out the brand new female calf Amahle born last February!

Insider Look Tours

(extra cost) - Unleash your inner zookeeper with this exclusive behind-the-scenes guided tour of some of the zoo's most popular animals 

Giant Pandas - The San Diego Zoo's love affair with these adorable black and white bears are a must-see! For more cuteness, head over to the red pandas next!

San Diego Zoo Food and Beverages
A day at the San Diego Zoo means a lot of walking. Therefore, chances are you will work up quite an appetite. Can you bring food into the San Diego Zoo? Fortunately, the zoo allows you to bring outside food and non-alcoholic beverages into the park. There are also dozens of restaurants on the front street.
However, if you are interested in checking out the zoo's restaurant facilities, they have several options. You can choose from restaurants ranging from casual quick bites to fine dining. For some tasty Asian eats, we love grabbing a quick bite at Hua Mei Cafe. The cafe is located in the Asian Passage. In addition, for more elevated dining, you can't go wrong with the classic Albert's Restaurant. Albert's is located in Lost Forest.
San Diego Zoo opening is at 9 AM, while the closing is 5 PM. You can come early for breakfast!
Pro Tip: The more formal restaurants such as Albert's book up FAST, so make your reservations ahead of time.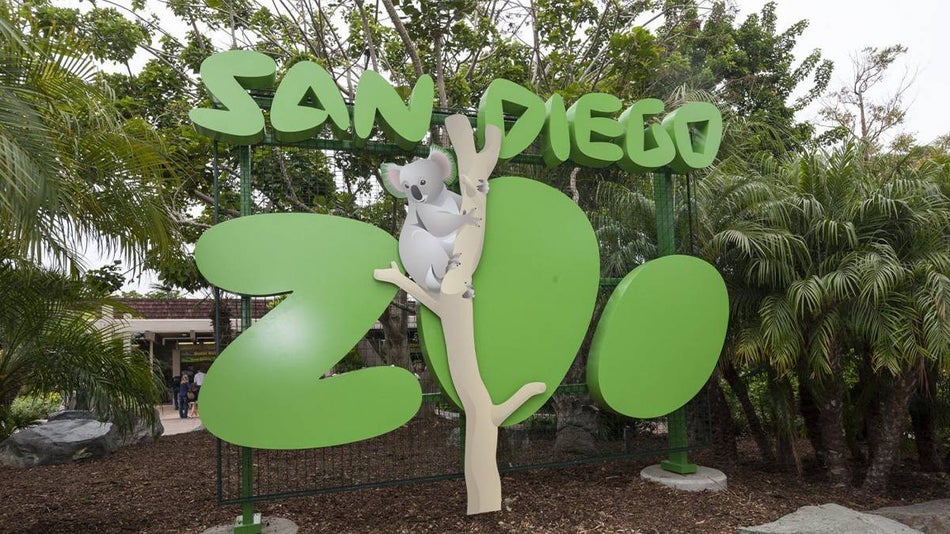 What to Bring to the San Diego Zoo 
The best way to visit San Diego Zoo is to come prepared! Make sure you have everything you need with this list of things to bring.
One of our favorite San Diego Zoo tips is that we strongly suggest bringing along a fully stocked daypack. Having important essentials in arms reach can truly save the day. Our favorite essential items include:
Portable phone charger

Water bottle & snacks

Hand sanitizer

Hat

Sunglasses

Sunscreen

Wear comfortable walking shoes

Poncho or raincoat (weather dependent)
Guests are also welcome to bring a camera and capture amazing San Diego Zoo photography during their visit. Monopods and tripods are allowed as long as they are collapsible or can fit in a standard-sized bag.
If you're carrying a lot of things and don't want to lug them around while exploring the zoo, the San Diego Zoo bag policy can store your luggage for a fee. Please note that only a standard-sized backpack is allowed inside the zoo.
A pioneer in both international conservation and the modern zoo experience, the San Diego Zoo is an iconic Southern California attraction that just can't be missed.
Travelers young and old will appreciate the unique beauty of the botanic gardens, the mystery of the fossa, and the power of the polar bears. 
Now that you have all of the San Diego Zoo visit tips and ideas for things to do at San Diego Zoo, start planning your very own San Diego Zoo Vacation today! But first, be sure to check out our Ultimate Guide to the San Diego Zoo: Coupons, Discounts, and Deals to make sure you are saving the most money for your trip!
Have Any Insider Tips to Add to Our Guide?
What did we miss? Leave us a comment below!