Prepare for a new era of terror at Howl-O-Scream this fall at Busch Gardens Williamsburg. The annual Halloween event returns bigger and better than ever for it's 20th season from September 14th through October 27, 2019.
Howl-O-Scream at Busch Gardens: What You Need to Know
Busch Gardens' premier Halloween event is included with park admission. Meaning, you don't need to buy an additional special event ticket! (Now that's scary.) The haunts begin each night at 5:45 pm as ghouls, goblins, witches, werewolves, and other frightening monsters begin to roam the park.
In celebration of 20 years of fears, Howl-O-Scream returns with bone-chilling haunted houses, immersive themed scare zones, challenging escape rooms, and hauntingly entertaining live shows.
Howl-O-Scream Haunted Houses
Prepare for epic scares at the 2019 line-up of Howl-O-Scream haunted houses:
Demented Dimensions
Welcome to Sterling Manor, home to more than meets the eye. Here, the energies of a dimensional vortex have opened portals to unspeakable realms, including those where humans are at the bottom of the food chain. At Demented Dimensions, you'll be hunted by monsters, watch as aliens are in control, and discover that ancient evils live once more.
This indoor haunted house is located in Oktoberfest near Jack's Nightcap and the carousel.
The Vault: XX
Some of Busch Gardens' Howl-O-Scream creatures from years' past want to come out and say hello. After all, it is their anniversary! This indoor haunted house in Oktoberfest is loaded with classic characters such as:
Executioner from Dark Tower
Meemaw from Cornered
Werewolf from Hunted
Georgie from Mr. Karver's workshop
Giggles the Clown from Festa Dementia
Dystopia
In an eerie, post-apocalyptic world, a new world order has been established. You now have a choice—join or be left behind. Will you surrender to the utopia? Don't worry, you won't feel a thing…ever again.
You'll find this indoor haunted house at the Escape from Pompeii queue, just past the Italy section of Busch Gardens.
Circo Sinistro
Where and when will the tents of Circo Sinistro rise? No one knows, but all who see the special effects such as strobe lighting and fog machines are drawn to it…but not for long. Circo Sinistro is found in the terror-tory Sideshow Square, just past The Trade Wind in Festa Italia.
FrostBite
While a fire-breathing giant once guarded the enchanted dark castle, he has met his fate. FrostBite now consumes all those trapped within. Do you dare walk through the icy fortress filled with a foggy graveyard, creepy cavern, frigid creatures, and other spine-tingling haunts?
FrostBite is located inside NewKastle in Oktoberfest.
Lumberhack
This outside Howl-O-Scream haunted house has hikers petrified. About 50+ years ago, a logging camp was abandoned after a terrifying accident. Saws ripped into human flesh instead of tree bark! The loggers perished, but only to awaken from death filled with an inhuman rage. Now the forgotten lumberjacks roam the woods waiting for unsuspecting campers and hikers to stumble into their trap.
The entrance is located to the left of Das Festhaus, near the bumper cars.
Howl-O-Scream Scare Zones
Howl-O-Scream boasts new and classic scare zones for the 2019 season. In each of the six immersive worlds, visitors never know where or when the next scare will be!
Fool's Court
The new king at the Royal Palace is a real joker. As he takes over the thrown, chaos reigns supreme. Steer clear of the jesters! They'll terrorize you at this twisted celebration. Fool's Court™ is located in France.
Garden of the Souls
The Italy Gardens transform into the Funeral Gardens for Howl-O-Scream. Here, you can visit the graves of the deceased. But there's a twist—the dead roam free. The Garden of the Souls is located in Italy.
Axe Alley
When the Norsemen came to invade, they walked into their own Viking funeral instead. Now, their spirits are restless and roam the world of the living to unleash fear throughout the land. Axe Alley™ is located in New France.
Ripper Row
No one knows who Jack the Ripper is or when he'll capture his next victim. Keep your head down, eyes up, and ears sharp or you  might not make it out alive. Ripper Row® is located in England.
Sideshow Square
Come one, come all! Step right up! That is, if you dare. The big top at Howl-O-Scream is full of jaw-dropping and shrill-screaming haunts. Sideshow Square™ is located in Festa Italia.
Vampire Point
Aptly named, vampires search for their next victim all throughout Vampire Point™. Dawn is just hours away and you are their beverage of choice. Vampire Point is located in Germany.
Hauntingly Good Shows
When you need a break from the shrieks and the shrills, take in a show. The Howl-O-Scream show line-up for 2019 includes:
Jack is Back
This upbeat street-style performance stars iconic Jack, pumpkins, and scarecrows disco-dancing and spooking park guests in the Ireland Village.
Monster Stomp on Ripper Row
Warning: Mature Content
When he's not terrorizing England, Jack the Ripper likes to rock out. The beat is back as electrifying percussion, dance, and singing return to the stage for a darkly entertaining show.
Night Beats: Revamped
Just because they're dead doesn't mean they don't know how to party! You're invited to the party of the century where ghouls, ghosts, goblins, and other gory creatures are gathering. Pull up a tombstone and get to partying.
Extra Howl-O-Scream Experiences
In addition to death-defying haunted houses and scare zones, Howl-O-Scream also offers spooky escape rooms, bars, entertainment, and more.
Do note that some of these experiences, such as the escape rooms, are not included in your general admission. Experiences must be purchased separately.
Howl-O-Scream Escape Rooms
Naturally, these are no ordinary escape rooms. While you'll need to use teamwork and your wits to escape, there's more than meets the eye here. Others might be lurking around, trying to thwart your efforts. Escape room themes for 2019 include Jack's Twisted Terror and Grave Obsession.
Control Bar at Castle O'Sullivan in Ireland
Interested in doing the scaring rather than being scared? Become the doctor's assistant. Purchase a token, choose which house you want to be a part of, and when the victim of your choice is in view, flip the switch! You'll activate a scare and watch them jump right out of their skin.
Party Zones
Not everything about Halloween has to be too scary. Visit Fools' Court or Garden of the Souls each night for a Halloween party full of dancing and music. Included with Busch Gardens Williamsburg admission. Heart beats and pulses aren't the type of rhythms these DJs are throwing.
Coaster Creepers
Even monsters like roller coasters! Nowhere is safe during Howl-O-Scream. Some of the monsters might just be waiting in line to ride the Griffon too!
Halloween Bars
Come grab a drink fit for a ghoul at these Howl-O-Scream Halloween bars located throughout the park:
Chaos Cocktails – Located near Fools' Court (France)
Cobblestone Ale & Spirits – Located in Ripper Row (England)
Control Bar – Located across from Abbeystone Theatre (Ireland)
Jack's Nightcap – Located in Vampire Point (Germany)
Last Call: XX – Located in front of Das Festhaus (Germany)
Restless Spirits – Located near Marco Polo's Marketplace (Italy)
Howl-O-Scream: Do You Dare Brave the Scare?
Think you can brave the haunts that await you at Busch Gardens Williamsburg this Halloween? Buy your Howl-O-Scream tickets now!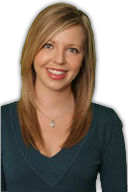 Ashley is Tripster's travel expert, visiting Williamsburg to find the best travel tips, money-saving deals and insider information. With over 10 years of experience in first-hand-travel adventures, she shares her stories, advice, and current events to help you stay in the know.