Read on to learn the need-to-know basics about Gatlinburg hikes.
When you visit Gatlinburg, Tennessee you're going to want to explore The Great Smoky Mountains National Park.  The best way to do so is to lace up your hiking shoes and hit the trails.  To help you on your way, put this concise list of Gatlinburg hiking tips to use.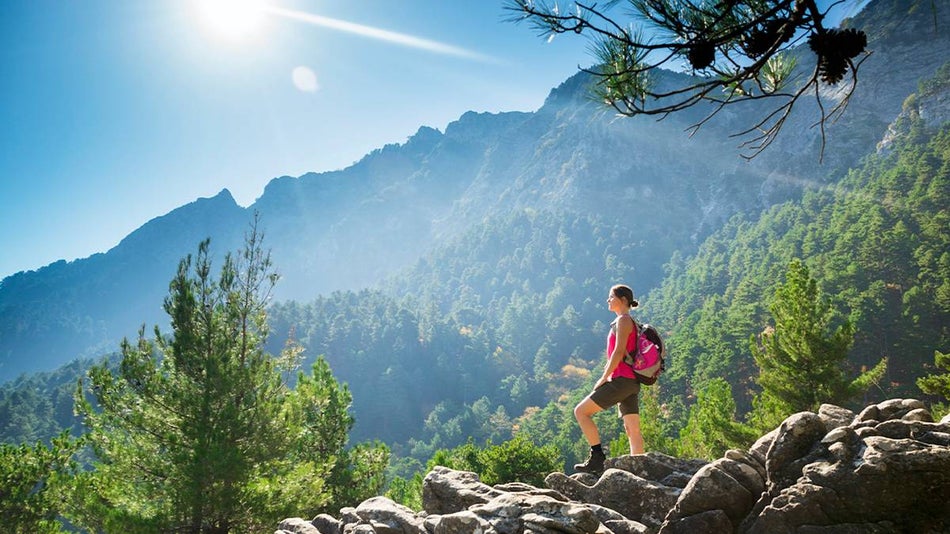 5 Helpful Gatlinburg Hiking Tips
1) Bring Plenty of Water
I suggest a minimum of two quarts per person per day.  Never drink out of local streams.  Seriously.  You might think those mountain streams will quench your thirsts but they'll only delay your further days of exploration.
2) Wear Appropriate Footwear
Hiking shoes or boots are recommended, but even sturdy sneakers will work for short hikes.  Whatever you do, don't wear flip flops or sandals.  You'll slip and slide across the terrain and might end up hurting yourself.  Not a fun thing to do on vacation!
3) Dress in Layers
This is especially true when you hike trails with elevation gains, as the weather can cool down unexpectedly.  Wear layers that can be easily removed or added, so you can be comfortable throughout the duration of your Gatlinburg hike.  Packing a light rain jacket is helpful, too, as you never know when a Smoky Mountain rain shower might pop up.
4) Bring a Backpack
Fill it with some of the above items such as water and rain gear, but be sure to pack snacks, sunscreen, bug repellent, a camera, a first aid kit, and even a flashlight so you're fully prepared for your day of discovery.
5) Stop by a Visitor Center
Visitor centers are useful resources for anyone planning an outdoor trek in Gatlinburg. For instance, you can pick up a trail guide at locations like Sugarlands Visitor Center.  Trust me, it'll be useful.  If you're like me, you're dependent upon your cellphone for information in everyday life.  On the trails of the Smoky Mountains, though, you will not get reception.  Plan accordingly.
Make the Most of Your Hiking Experience
Follow these hiking tips and you're sure to have an enjoyable experience in the Smoky Mountains.