April 30, 2023

-

August 6, 2023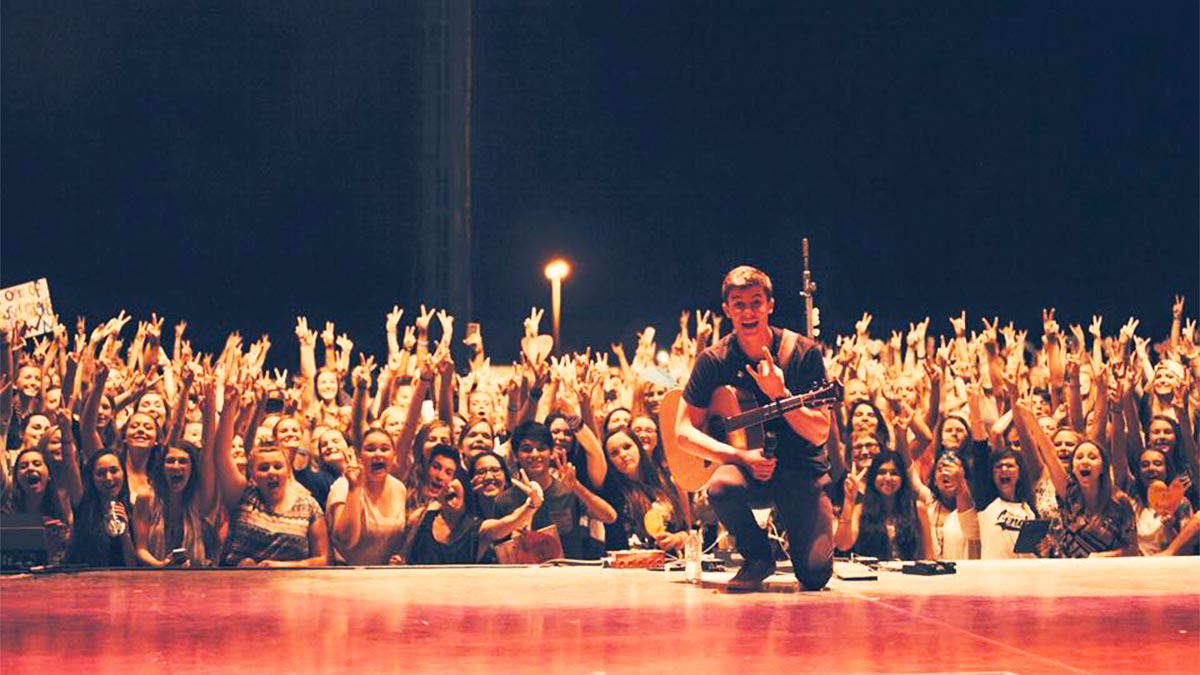 Hold onto your hats for your wildest concert yet! The Wild Adventures concerts will once again take over the park with a dynamic lineup.
Love a summer concert experience, but hate the enormous crowds and blistering heat? Wild Adventures is the best place to be! The park brings together three huge artists, including for KING + COUNTRY, Larry the Cable Guy, and STYX in one amazing, comfortable venue.
Follow along to discover all the wild happenings at the Wild Adventures concerts 2023!
Wild Adventures All-Star Summer Music Series Tickets
Wild Adventure Concerts are FREE with a Season Pass. More information about the concert tickets will be announced soon.
Related Post: Insider's Guide to Wild Adventures
For more updates about the Wild Adventures concert schedule, check out the park's website.
Wild Adventures Discount Tickets
After tapping your toes at the concerts, take an adventurous journey through the park where you can splish and splash aboard the water ride, see endangered species, and experience incomparable excitement on thrill rides.
1 Day Park Admission
2 Day Park Admission
Nearby Hotels and Lodging
Rocking out with your favorite band is fun, but it can also be tiring -- especially if you've been standing and jumping for hours. Fortunately, the city is peppered with hotels and lodging that provide a cozy stay.
Book a room at any of these nearby hotels with Tripster before the Wild adventures 2023 concerts:
Concert Series Date and Location
Unfortunately, the Wild Adventures concert schedule 2023 has not yet been released. We will update this page with more information.
The event is located at Wild Adventures 3766 Old Clyattville Road in Valdosta, GA.
Wild Adventures Vacation Packages
Wanting to extend your safari and sun-soaked vacation or see the Grand Funk railroad, the Guess Who Foghat, or other attraction at the park without straining your savings? Then, book this vacation package from Tripster:
Wild Adventures Vacation Package – SAVE up to 23%
Wild Adventures All-Star Summer Concert Series Lineup
for KING + COUNTRY
Concerts at Wild Adventures may mean rocking out with the biggest stars, but they also mean celebrating your faith.
Formerly known as Joel & Luke, for KING + COUNTRY is the genius behind the famous Christian songs joy, Together, For God is with Us, and Fix My Eyes. Catch them this summer and be captivated by their uplifting music at the Wild Adventure concerts.
Larry the Cable Guy
As some of the many music events in Valdosta, Wild Adventures concerts are serious about keeping the crowd entertained. Of course, Larry the Cable Guy is a no-brainer.
We can't wait to hear Larry the Cable Guy's southern drawl at the Wild Adventures concerts! This country music artist is also a recognized American stand-up comedian, so expect plenty of laughs and giggles during his show.
Are you a fan? Then, get reserved seats for this year's hilarious event.
STYX
The fantastic vocal range and stage presence of STYX will certainly impress you. Step back in time and sing along to their classic hits like Show Me The Way, Come Sail Away, and Babe at the Wild Adventures theme park.
Note: The Wild adventures concert lineup 2023 is still subject to change.
Experience Wild Adventures Concerts 2023
Do you hear that? The jungle is calling you through the loud rhythms and beats of the concerts, announcing that the Wild Adventures music series is back.
This summer, Wild Adventures' All-Star Concert series comes to life with wild performances from the biggest stars in the music scene. Come enjoy the party atmosphere and belt out classics from STYX and other favorites.
Related Post: Ultimate Guide to Wild Adventures: Coupons, Discounts, and Deals
Also, turn your trip into a complete vacation with a Wild Adventures Vacation Package!