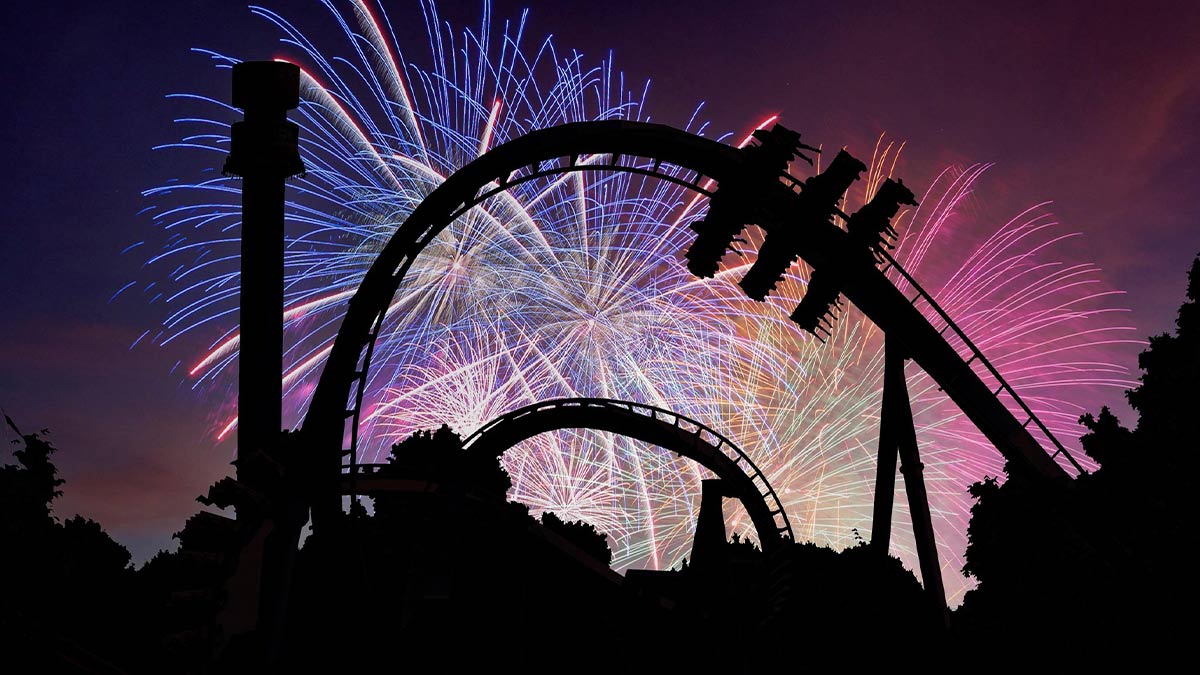 Kick-off New Year's Eve with family-friendly entertainment at Busch Gardens Tampa! With a live DJ and midnight fireworks, this beloved park comes alive with an abundance of sounds and colors all night long.
When it comes to an astonishing pyrotechnic show, Busch Gardens Tampa New Year's Eve Fireworks is hard to beat. Its grand display of lights and colors will surprise everyone, so make your way to the park and indulge in the revelry!
By day, Busch Gardens Tampa glitters with millions of twinkling lights, specialty dining, holiday shows, and thrilling rides with Christmas Town. When the sun goes down, the park delights guests with a bold fireworks show and enchanting entertainment. Ring in the new year and treat yourself to a night of activities and performances at this annual bash.
Tickets and Details
New Year's Eve Celebration and fireworks event is included with your Busch Gardens Tampa admission tickets. Other activities will be announced soon.
Covid-19 Information
Guests are no longer required to wear face coverings but are recommended in indoor spaces.
Related Post: My Wild Adventure at Busch Gardens® Tampa
Busch Gardens Tampa Packages and Other Area Attractions
Want to extend your family-friendly escapade in the sunshine state? Then, bundle your Busch Gardens tickets with these other attractions and hotels:
Experience New Year's Eve at Busch Gardens Tampa
Before the midnight countdown, make sure to enjoy all the available activities starting with thrilling rides, live music, and delicious food. There's no better way to see this beloved theme park than by night. Then, catch an impressive pyrotechnic show painting the entire park with colors.
Related Post: Ultimate Guide to Busch Gardens® Tampa: Coupons, Discounts, and Deals
New Year's Eve Fireworks is proof that Busch Gardens Tampa knows how to party, so head to your favorite theme park with the entire family to ring in 2023. Take a magical stroll through Christmas Town under millions of colorful lights, snap some pictures with Santa and Rudolph, or savor the holiday cheer with seasonal bites during the day.
Related Events