As a relatively young 30 something, it had been a minute since I had stepped foot in a theme park. So when I recently had the opportunity to visit Busch Gardens® Tampa with a friend, courtesy of Tripster, I jumped at the chance.
Luckily, the fickle Florida weather was in our favor as we set forth to conquer all 335 acres of Busch Gardens® Tampa in one day. The sun was shining, and the humidity was high as our spirits as we hopped on the complimentary tram from parking to the park's entrance.
Like any good reporter, I had done my due diligence and thorough research. I had poured over recommendations, reviews, and yes, even downloaded the app to ensure we would have the optimal park experience. 
Before I dive into our incredible day at Busch Gardens Tampa, I wanted to share the best tips and overall takeaways from our experience:
Go during a weekday, especially a Tuesday or a Wednesday

- we attended the park on a Wednesday, and it was single-handedly the best decision I could have made. The park was pretty much empty, and we waited in absolutely no lines.

Go early

- we strategically timed our arrival and got there just as the park was opening and were able to knock out several of the bigger coasters quite early.

The App- the app is decent, but it is a huge battery drain! So either tag team your phone usage with a friend or rely on the maps/signs/friendly staff everywhere.
Don't bring a purse/bag

- loose items are not permitted on almost all rides, so you will be forced to rent a locker. However, I would recommend bringing one credit card, photo id, and phone to keep in your pocket.

Check the weather

- if rain is in the forecast, bring a collapsible poncho; also, be sure to load up on sunscreen in the parking lot.

The keeper talks

and zoo facilities were some of my favorite memories of the day, don't skip out on these.
Morning at Busch Gardens Tampa
Festive African tribal music pumped through speakers as my friend Matilda and I queued up in line to enter the park. We surveyed the fellow masses, eager to begin their day of exhilarating thrills and exotic animal adventures. 
So far, so good, lines were light, and we had arrived just as the park opened, or as experts call it, 'rope drop.'
Related Post: Insider's Guide to Busch Gardens® Tampa
As we waited to have our photo IDs and tickets checked, I ran over our loose 'schedule' with my pal. 
We decided to hit the park hard and hit the park fast (in anticipation of crowds building as the day went on). 
For us, this meant heading right as soon as we entered the park and knocking out some of the bigger rides in 'Edge of Africa' and 'Egypt,' pausing for a Keeper, more rides, lunch, and then switching to scoping out the over 200 species of animals.
Backstory
To provide some backstory, I would classify my ride tolerance as moderate to intense. Basically, I am a reformed roller coaster junkie who now has a slightly more sensitive stomach. I was praying to the ride gods that I would not have a repeat of Walt Disney World® circa 1998 (throwing up all over Big Thunder Mountain Railroad).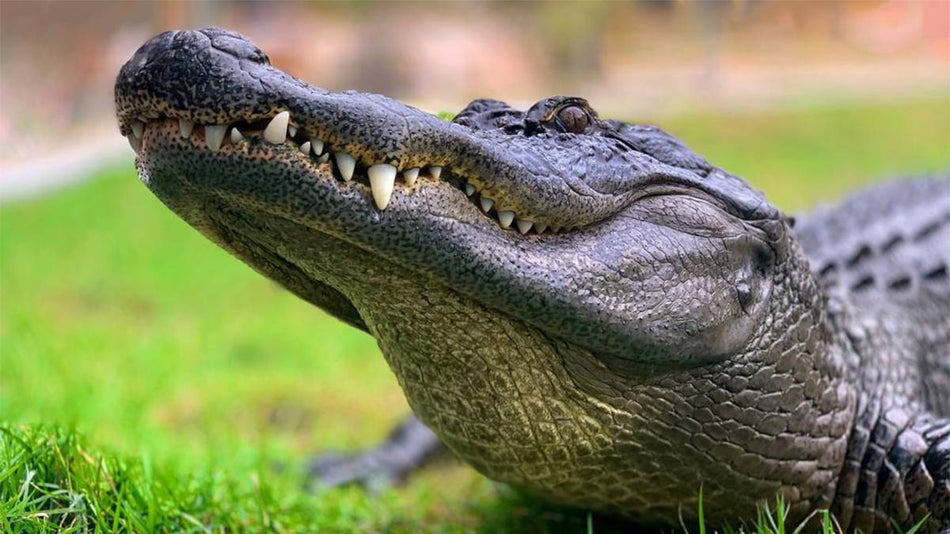 Gators
Meandering through the entrance into Morocco, we were immediately caught off guard by the biggest, fattest gators I have ever seen (and I live in Florida). To be honest, I thought they might be fake until Matilda pointed out that one was moving. In a moment worthy of its own Disney special, there were even a few cute rotund turtles just chilling on one of the gator's backs!
Cheetah Hunt
Ready to start the day off with a bang, we hightailed it to the surreptitiously fast Cheetah Hunt. Already enamored by its name and flashy coloring, I was equal parts excited and nervous to climb aboard this beast of a ride. 
Related Post: Ultimate Guide to Busch Gardens® Tampa: Coupons, Discounts, and Deals
As we dashed through the empty queues, my nerves kicked into high gear, reading about the special 'heartline roll' or 'zero-G roll' featured here. In essence, a ride with this element rotates around an invisible axis where your heart is. Spooky!
Indeed, the Cheetah was a full-force experience, with three separate launches and so many twists and turns I lost count. I believe Matilda said it best when she declared, "I felt it in my uterus."
Montu
Feeling brave post-Cheetah Hunt, we decided to make a beeline for Montu while we were in Egypt. Climbing into the safety harnesses and watching the metal floor disappear beneath our feet, I realized we were in for a crazy ride. 
Related Post: Current Events and Festivals in Tampa, Florida
Inversions were the name of the game here. Montu was an insane upside-down adventure that featured no less than seven inversions, including an incredible batwing and Immelmann loop.
My novice opinion: not for the faint of heart!
Cheetah Run
Post two very 'extreme' rides, Matilda and I were ready for a quick breather and also keen to make our way to the Myombe Reserve for the 11:30 AM Gorilla Keeper Talk.
However, as we scuttled our way to Nairobi, we couldn't help but notice a growing crowd building at the 'Cheetah Run.' Intrigued to see what all the fuss was about, we paused to peer over the wooden banister and listen to the Cheetah keeper.
Related Post: Top Attractions in Tampa, Florida
Busch Gardens has a program where they train their Cheetahs to 'hunt' and run down a dirt runway chasing a feather lure. Never in a million years did I think I would be witnessing a real live Cheetah sprint in front of my face!
That day the Cheetah Run was completed by the stunningly spotted Kiara, who obtained a very respectable speed of 45 mph when chasing down her feather. These incredible feline athletes can reach top speeds of 60-70 mph.
Scorpion
Realizing we still had some time before our long-awaited Gorilla Keeper talk, we thought it prudent to squeeze in another epic ride. Matilda had already given me her veto for Falcon's Fury (the 335-foot freestanding drop was pretty intimidating), so we settled on the Scorpion.
Related Post: 7 of the Top Things to Do in Tampa at Night
Hoping not to get bitterly stung, we raced up the stairs to board this 360-degree loop steel coaster. Overall this coaster served up more 'moderate' thrills, but I was still left pretty shaken. The narrow turns and close calls kept me guessing and had me thinking my head was going to get cut off a la Final Destination.
Keeper Talk Gorillas - Busch Gardens Tampa
Maybe it's because of my childhood Jane Goodall obsession, but I have always had a soft spot for Gorillas. So the time we spent with these gentle giants during the Gorilla Keeper talk was probably one of my favorite moments of the entire day.
Whatever you do at Busch Gardens, don't sleep on the Keeper talks! The keepers are so knowledgeable, and you can feel their passion for their jobs and these beautiful animals. Personally, I was enthralled by the head' big momma' of the Gorilla gang, Mary.
At 35 years old and weighing in at 220 lb (most female gorillas max out at 150 lb), she was the big mom of the six gorillas in total who call Busch Gardens home. Throughout the day, Mary and her family are rotated between their outside and inside enclosures (which have AC). 
During the 20-minute keeper talk, the Gorillas feasted on carrots, which Mary decided to hoard and then eat in a corner (typical Mary).
Our dedicated keeper explained that just like us, Gorillas have very specific food preferences. Keepers use these food inclinations to train them in preparation for doctors visits and injections. 
For example, Mary loves yogurt. So each day, they will ask her for her arm (for a pretend) shot and give her yogurt as a reward. I was in awe of the intelligence, composure, and humanity of these endangered animals.

Kumba
Fully immersed in the African theme now, we decided to throw caution to the wind and hit up some more roller coasters before breaking for lunch. 
As we entered the Congo, on the lookout for the mighty Kumba, I reflected that the park was giving me strong 'Lion King' vibes.
This definitely tracked as we were entering into the King of the Jungle's territory. Named after the roar of a lion, Kumba was the only ride of the day that did me dirty.
With a 135 foot drop, a diving loop, and a full 3 seconds of absolute weightlessness, it's easy to see why. Consistently named one of the world's best coasters, this ride was fast! I hope y'all don't have to revoke my adrenaline junkie card, but I had to close my eyes for part of this ride. 
Congo River Rapids
Kumba had left me feeling more than a little nauseous, so I was seeking a less intense thrill to follow up that monstrosity of the Congo. Temperatures were rising, and Matilda and I were starting to feel a little worse for the wear in the afternoon heat. 
Congo River Rapids seemed like an excellent solution. And yes, we were aware this was a water ride, but we were hot, and a little 'splash' sounded fun.
Thankfully, Matilda had the forethought to wrap up our phones in her waterproof poncho prior to strapping in for our rousing river excursion.
About nine of us boarded that fateful white water rafting expedition; as we sloshed our way through the river, we all joked and took bets on who would get soaked first. As we made our way through waterfalls, spouting jets, and caves, I managed to avoid most of the showering spray. Boastfully I declared, "guess I am not getting that wet."
I guess you could say I brought it on myself. No sooner than I uttered those fateful words, we passed under a waterfall, and I was soaked to my very core. Exiting the ride, Matilda and I couldn't stop laughing. We looked like we had just showered!
Tigris
Still giggling about our sopping wet attire, we took a beat to wring out and regroup. 
Unfortunately, my stomach was still not feeling so hot, so I decided to make a game-time decision to tick off the remaining rides on my list before stopping for sustenance.
Next on my list, the fearsome Tigris. This innovative ride had so many highlights, including a 150-foot skyward surge and an inverted heartline roll. Also, this baby went fast, as in more than 60 mph fast. 
In my opinion, this was tied with Kumba as the most exhilarating ride of the day. Tigris got me in its claws and did not let go! 
Sheikra
Our last extreme coaster of the day, Sheikra, did not disappoint. Sheikra was such a unique ride, and I thoroughly enjoyed the 200 ft climb to the edge of a 90-degree drop. If you can stomach the drop, this coaster is worth it for the jaw-dropping aerial view of Tampa alone.
Note: Depending on your seat on the ride, you will likely get a little splashed (my friend) or not at all (me).
Afternoon at Busch Gardens Tampa
Zambia Smokehouse
Reeling from the after-effects of Sheikra, we decided now was as good a time as any to break for lunch. Considering our proximity and the complimentary reviews I had read, we chose to dine at Zambia Smokehouse.
This casual BBQ joint offered a plethora of options, from a full-on sampler platter piled high with ribs, brisket, and BBQ chicken to garden salads and pulled pork sandwiches.
I seriously doubted my agility to digest anything super heavy, so I opted for the chicken nuggets and fruit option from the kid's menu. Matilda chose the pulled pork sandwich, which she relished, singing the praises of its 'juicy flavor' and the generous serving of meat it provided.
As we devoured our provisions, we recounted the morning's activities, lamented our still wet jeans, and people watched to our hearts' content.
Walkabout Way
Feeling satiated, we set forth to see as many cuddly and cute animals as possible. 
Having studied abroad in Australia, I've long been fascinated by the Outback. So I was thrilled to stumble upon Walkabout Way.
Wallabies, Kangaroos, oh my! Walkabout Way is an interactive natural habitat where you can hand feed Kangaroos and gaze upon the Wallabies and Wallaroos. 
Being the responsible adult I am, I left the feeding to the kiddies. But I was so excited to get up and close personal with these jumping marsupials. The kangaroo keeper was so sweet. She even showed us how the kangaroos love getting their tummies scratched (just like dogs)! 
The best part about this exhibit is that it's completely open. So guests can easily witness wallabies jumping from one side of the enclosure to the other.
Serengeti Plains
Cue the Lion King soundtrack! For our final animal-related stop of the day, we took a journey to the great plains of Africa, the Serengeti. I let Matilda play photographer as we scouted the vast green fields spotting grazing zebras, lanky giraffes, lions, and hyenas. Don't worry the lions and hyenas were in separate enclosures.
We even got a glimpse of a tour group going out in an open-air vehicle on the award-winning Serengeti Safari. Guests were hand-feeding giraffes and living out their best safari lives. 
Cobra's Curse
We had phone's full of photos and stomachs full of BBQ. We were about to call it a day when we noticed Cobra's Curse (which had been closed) was now running. 
Seeing there was next to no line, we rushed ahead to face off against the Cobra. I liked how this ride set the stage with some storytelling; I believe we were supposed to be archeologists on an Egyptian-themed dig? 
This coaster is more family-friendly. It features a 70-foot vertical lift that will have you staring down the eyes and fangs of a formidable Cobra. The three and half minute ride was full of snaking twists, turns, and randomized spins. 
I thoroughly enjoyed this attraction, if mainly for the cheesy backstory and the reprieve it brought to my stomach.
I had no idea what to expect when stepping into the amusement park oasis that is Busch Gardens Tampa. In the past, I have been seriously burned by long wait times and overcrowded theme parks.
Thankfully, I was surprisingly delighted by the diversity of rides, entertainment, and animal attractions at Busch Gardens Tampa. Amazing weather, low to no crowds, and a laid-back atmosphere made for the most enjoyable Wednesday I have had in recent memory.
One part iconic theme park with world-renowned roller coasters and one part world-class zoo, Busch Gardens is a wild adventure worthy of a spot on any Tampa Bay itinerary.