March 3, 2023 @ 7:00 pm

-

11:00 pm

CST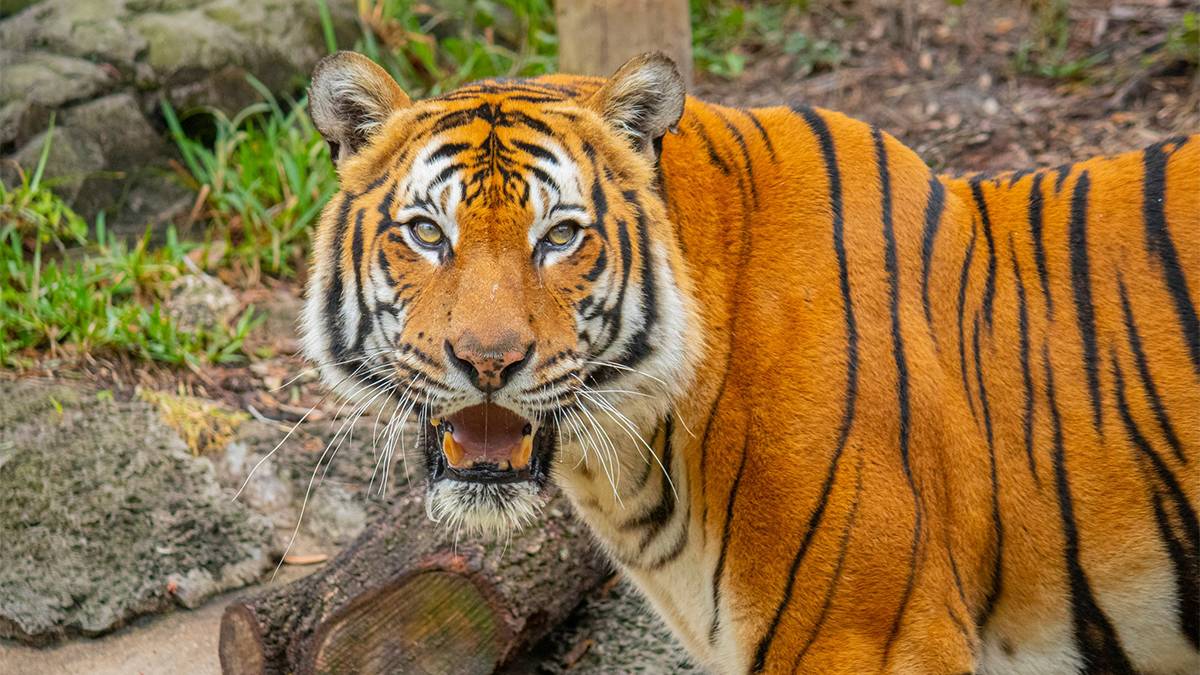 Flavorful bites, adorable animals, talented artists, and open bars are just a few of the amusements that await you at Feast with the Beast Zoo Miami!
A Zoo Miami tradition for 25 years, Feast with the Beast features a day's worth of fun. The anticipated fundraising event not only benefits the Zoo Miami Foundation and its programs but also surprises guests with its wildly entertaining activities.
Related Post: 19 of the Top Things to Do in Miami with Kids
Feel the excitement of an up-close animal encounter, stuff your face with tasty food, or participate in the silent auction, where you can win a VIP Behind the Scenes tour.
Follow along as we share all the excitement at Feast with the Beast Zoo Miami!
Miami Zoo Feast with the Beast Tickets
Feast Main Event
$250 per person: 8 PM to 11 PM
VIP Beastkeeper*
$500 per person: 7 PM to 9 PM
*The VIP Beastkeeper packages include access to the pre-party in the VIP Beastkeeper lounge, VIP treatment in the main event, special tastings, exclusive animal encounters, and private bars.
Click here to purchase.
Zoo Miami Discount Tickets
Forget long lines at the ticket booths and costly admission fees when you can save valuable time and moolah with Tripster.
Book tickets online for a hassle-free and budget-friendly experience.
Zoo Miami Vacation Packages
From animal shows to conservation programs, Zoo Miami is the largest zoo in Florida and offers non-stop fun. Explore 750 acres of wildlife adventures, family-friendly rides, and plant exhibits with a vacation package from Tripster.
Zoo Miami Package – SAVE up to 13%
Feasts and Eats Zoo Miami Options
Feast Main Event
Apocalypse BBQ
Bayshore Club
Bonefish Grill
Crumbl Cookies
DiCED
FreshCo Fish Market & Grill
Glass & Vine
Kona Ice
Lincoln's Beard Brewery
Mi'talia
Pastelito Papi
PDQ Chicken
Root & Bone
Shojo Beer Co.
Spanish Marie Brewery
Tacos & Tattoos
Taco Genius
Tap 42
Tripping Animals Brewing Co.
Walk On's Sports Bistreaux
VIP Beastkeeper
Cry Baby Creamery
Hungry Yokai
Kush Hospitality
Los Tanitos Meat Market & Restaurant
Hate Mondays Tavern
Taste at Zoo Miami
Cerveceria La Tropical
Feast with the Beasts Dates and Time
Feast with the Beasts happens on March 3, 2023, from 7 PM to 11 PM.
Feast with the Beast Highlights
Special Animal Feeding
Give your favorite animals some tasty late-night snacks during your visit. Feeding the giraffes, parrots, and other creatures is an experience like no other.
Silent Auction
Want to find out how Zoo Miami's zookeepers take care of their cutest and most exotic residents? You can get exclusive access to the animals' habitats to do just that!
Join the event's silent auction, where you'll get a chance to win a Behind the Scenes Tour. Participating in this activity means helping the zoo's conservation initiatives, including the Harpy Eagles Project.
Live Entertainment
Cue the music! Get your dancing shoes and singing voice ready as there will be live performances by local artists.
Other Attractions at Zoo Miami
Zoo Miami, also known as Miami-Dade Zoological Park and Gardens, is home to 3,000 animals and dozens of attractions. Depending on your tickets, you can play with river otters, ride the wildlife carousel, or even experience camping.
For a truly wonderful safari experience, make sure to try all the exhibits and activities, including the following:
Florida: Mission Everglades
Like Miami SeaQuarium, Florida Mission Everglades urges guests to gain a deeper understanding of environmental and preservation efforts. The exhibit also aims to bring you closer to the Everglades and widen your knowledge of various animal species.
Start the learning by strolling through the habitats of known Florida creatures, like the black bear, gopher tortoise, burrowing owl, American crocodile, bald eagle, American alligator, and more.
Conservation Action Center
After celebrating at the annual Feast with the Beasts, be sure to check out the gigantic python, learn some cool facts about turtles and polar bears, and meet some of Miami Fl's most wanted species.
Wings of Asia Aviary
Marvel at 400 animals -- including nearly 85 species of spectacular, exotic, and free-flying Asian birds at this open air exhibit.
Afterward, stroll through tree-covered paths with the sound of relaxing waterfalls in the background, or travel on tram tours. You'll feel as if you're actually in Asia, wandering around the birds' natural habitats -- without even leaving the United States.
Experience Feast with the Beast Zoo Miami
Celebrating its 25th anniversary, the annual Feast of the Beast Miami Zoo is back to treat you to a truly one-of-a-kind wildlife experience after a three-year hiatus.
The anticipated fundraising returns with immersive entertainment, engaging exhibits, delectable bites, and more adventures.
Related Post: Indoor Activities in Miami: What to Do When the Weather Gets in the Way
So, get your tickets now to load up on a variety of safari experiences and support Zoo Miami's conservation works at the same time. While you're at it, extend your visit with a Zoo Miami vacation package!
Related Events