March 26, 2023 @ 9:00 am

-

April 9, 2023 @ 11:00 pm

CDT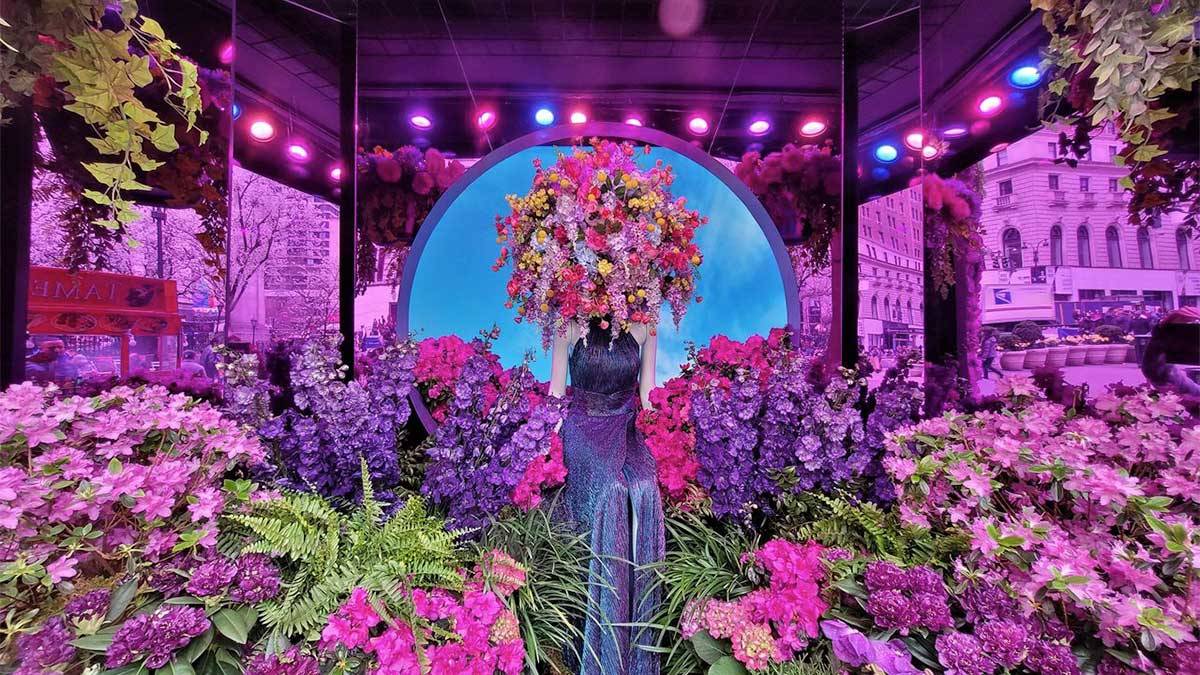 With thousands of jaw-dropping spring blooms, gorgeous arrangements, and lush plants, Macy's Flower Show is a floral dream!
The most exquisite flower festival in NYC is finally making its annual comeback, so shed those winter blues and check out the fair's stunning displays.
Plus, take the chance to meet top floral artists and learn more about the flowers that influenced your favorite scent.
Related Post: Empire State Building Discount Tickets: 2023 In-Depth Guide
Follow along to find out what's budding at the annual Macy's Flower Show.
Macy's Flower Show Tickets
The Macy's Flower show 2023 is free and open to the public during store hours.
Nearby Hotels and Lodging
Even in New York City, the City That Never Sleeps, it's important to get some much-needed shut-eye. Check out these discount hotels from Tripster:
Other Attractions in New York City
No matter what you're interested in, New York City is worth a tour. Make your big city dreams come true today.
Check out NYC's hottest attractions and snag a deal with these vacation packages from Tripster:
Macy's Flower Show Event Highlights
Garden Glimpse
New Yorkers and tourists head to this floral-centered show to see the gorgeous arrangements, which are designed around a specific theme.
If you're lucky enough to be in New York this spring, see beautiful exhibits from the best designers during your visit. Be mesmerized by the bold color and admire the art that is before you.
Scents on the Scene
The flower show at Macy's smells as good as it looks. In fact, some of these blooms influenced your favorite scents.
Drop by the Scents on the Scenes to look at the inspiration behind Miss Dior, Viktor & Rolf Scent House, Valentino, Carolina Herrera, and Marc Jacobs.
Guest Designer Spotlight
The Macy's Flower Show 2023 features a Designer Spotlight Series highlighting local designers. Take the time to meet the talented floral designers who keep this year's event abloom with sheer beauty.
It's your chance to ask questions, get a picture, and chat with these creators. A few of the works presented include Boy Flowers by Matthew Radwan and Olivee Floral by Karla Smith.
The full lineup and schedule for Macy's Flower Show will be announced soon.
Fashion Institute of Technology Winning Designs
Just like last year, we're hoping to see some masterpieces from the students of NYC's Fashion Institute of Technology. The chosen New York City floral designers will have their creations featured in the Mezzanine and other windows at Macy's.
Some of the event's former presentations include those by Larglinda Ilazi, Yoojin Lee Katty Liang Ashley McLeod, and more.
Macy's Flower Show Date and Time
The Macy's Flower Show 2023 dates are from March 26, 2023, through April 9, 2023. It runs from 11 AM to 9 PM.
Experience Macy's Flower Show
A treat for the eyes and nose, Macy's Flower Show 2023 NYC is here to kick off your spring celebration! The season has definitely arrived with the fair's blooming displays.
Related Post: Big Bus Tours New York - 2023 Ultimate Guide to Discounts & Reviews
Look at the lush blooms and smell enchanting scents from Miss Dior, Viktor&Rolf, and others at Macy's Herald Square. Plus, bond with the artists who are behind the multi-sensory show.
Save the dates for this delightful floral retreat!
Related Events