I've outlined some budget friendly Gatlinburg vacation tips to help you save while you play.
Families planning a vacation can often run into a budget crunch.  Mom and Dad's everywhere want to get the most of their hard-earned money, which is all the more reason a vacation in Gatlinburg, Tennessee makes sense.  Both economical and entertaining, the Smoky Mountains can be the place where you get away from it all without having to spend it all.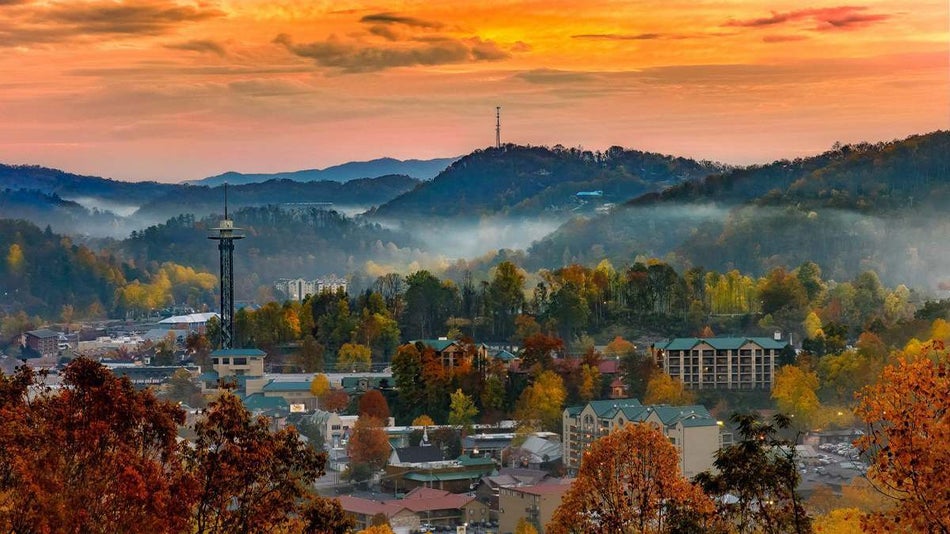 1) Arrive Late at Dollywood
The first of our five Gatlinburg vacation tips features Dollywood. At this Smoky Mountain theme park you can spend two days for the price of one.  How to take advantage of this benefit? Simply enter the park after 3pm and you can come back the next day with the same ticket for no additional charge.  This is a great way to fully take advantage of your Dollywood tickets, especially if you want to see all the unique shows performed at the park.
2) Great Smoky Mountains National Park is Free
America's most visited National Park is absolutely free to visit!  In fact, families can easily spend several day in the Smokies and only spend money on gas and picnic supplies.  Plus, the National Park Service frequently hosts free programs and activities.  Be sure to stop by one of the visitor centers, such as the Sugarlands Visitor Center, for a schedule of things to do during your vacation.
3) Take the Trolley for Cheap Travel
The price of gas seems to always get in the way of vacation fun.  All the more reason to take the Gatlinburg Trolley. It offers free rides during the summer and only a 50 cent regular fare.  As a result, it's super budget-friendly to hop aboard to travel from one Gatlinburg attraction to the next.  Plus, there is a connection between Pigeon Forge and Gatlinburg making each destination easily accessible.
4) Take Advantage of Direct Deals
Reserve your show and attraction tickets in advance on Reserve Gatlinburg for exclusive savings.  Many things to do in Gatlinburg offer discounts so you can save while you play putt-putt, visit interesting museums and even whitewater rafting.  Be sure to check out the Gatlinburg Direct Deals page for the latest money-saving deals. As far as Gatlinburg vacation tips go, this one is sure to stretch your budget.
5) Rent a Cabin
You may think a cabin cost more than you can afford.  However, when you break down the price you can actually save money by doing so. One reason being you can stock up on snacks and food instead of constantly needing to dine out.  Many people don't necessarily want to cook on their vacation, but if you're a family traveling its can be a real money-saver to have a kitchen on hand.  Plus, most Gatlinburg cabins have grills so you can barbecue, relax in your cabin's hot tub and truly have a relaxing night in the Smoky Mountains.