Over the past several years, Gatlinburg has become the "go-to" vacation spot for families, couples, company retreats, and other organizations — and for a good reason.
The area is booming with attractions, luxury lodging, unbeatable restaurants, and of course, the Smoky Mountains. With so many attractions and activities, the fun in Gatlinburg doesn't end once the sun goes down. There's plenty of things to do in Gatlinburg at night, from live music to outdoor fun.
During your next vacation to the Smoky Mountains, check out all 7 extraordinary things to do in Gatlinburg at night:
Marvel at the Stunning Views of Gatlinburg
Check Out Gatlinburg's Live Music Scene
Stroll through Downtown Gatlinburg
Get Tickets for a Gatlinburg Show
Indulge at a Gatlinburg Restaurant
Take in a Round of Mini-Golf
Camp Out Under the Stars
Keep scrolling to learn more about each selection.
1) Marvel at the Stunning Views of Gatlinburg
Between the Smoky Mountain landscape and quaint downtown Gatlinburg, the entire town is picturesque. During the fall season, the area transforms into a fall foliage spectacle and during a winter snow shower, the mountains are truly a sight to see.
While Gatlinburg is stunning during the day, your jaw will hit the floor when you see it at night. The perfect places to experience the panoramic views of the town are at the Gatlinburg Space Needle, the Gatlinburg Sky Lift, or the Aerial Tramway at Ober Gatlinburg. Be prepared to have your breath taken away when you see the town from high above.
In fact, visitors and locals alike say that this is one of their favorite things to do in Gatlinburg at night. There's something about seeing a town or city from above at night that is memorable.
2) Check Out Gatlinburg's Live Music Scene
Who isn't a fan of great live music? On the surface, Gatlinburg may not seem like the type of town with a large music scene. Don't let your eyes deceive you; Gatlinburg is filled with live music — after all, it is in Tennessee.
As one of the top things to do in Gatlinburg at night, be sure to check out one or more of these live music destinations:
3) Stroll through Downtown Gatlinburg
Downtown Gatlinburg has so much to offer, from award-winning restaurants to interesting attractions. Walking through downtown Gatlinburg at night versus during the day is a completely different experience. During certain seasons, the town decorates the downtown area to celebrate! Plus, you never know when a festival or downtown event might be going on.
Between shopping at some of the incredible boutiques and sipping on the multiple flavors of moonshine at Ole Smoky Distillery, a night on the town is one of the top things to do in Gatlinburg at night.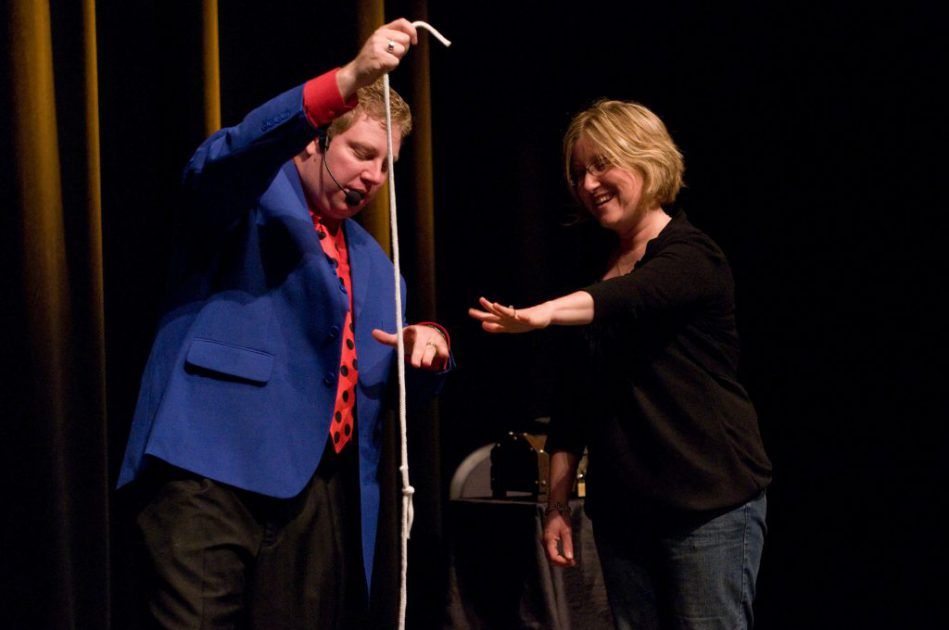 4) Get Tickets for a Gatlinburg Show
Looking to sit back, relax and watch a show? Lucky for you, Gatlinburg has tons of different shows for you to enjoy. Prepare for laughs, thrills, and more when you purchase tickets for one of these popular Gatlinburg shows:
Just a short drive away is Pigeon Forge, home to popular shows and productions such as:
Regardless of which show you choose, you're bound to have a fantastic night in Gatlinburg.
5) Bon Appétit! Indulge in an Unbeatable Meal
There's no shortage of delicious and award-winning restaurants in Gatlinburg. One of my favorite things to do in Gatlinburg at night is make reservations at a restaurant I have not tried yet. Lucky for me, every time I return to Gatlinburg, there are at least 2 new restaurants that have popped up since my last trip.
Make reservations for your family and friends at one of Gatlinburg's finest (and tastiest) restaurants:
6) Up for a Round of Mini Golf?
For a night of carefree fun in Gatlinburg, why not go for a round or two of mini golf? Many of the mini golf courses in town offer evening and late night hours so guests can enjoy a round under the stars.
Try getting a hole in one at any of these Gatlinburg mini golf courses:
Plus, if you do get a hole in one, some of the mini golf courses offer a prize!
7) Camping Under the Stars
Imagine staring up at a clear sky filled with stars while the campfire crackles and the night is silent. Camping under the stars in the Great Smoky Mountains National Park is one of the most exciting and gratifying things to do in Gatlinburg at night.
The popular national park offers a variety of camping sites for guests to utilize. If you prefer roughing it in the woods, the park has campsites accessible via hiking. For those camping with the family, the park also offers campsites with a picnic table and fire pit in close proximity to the roads and park amenities. We also have several excellent hikes with majestic scenery waiting for you and your kiddos to explore.
If you crave adventure and love the great outdoors, there's no better way to spend a night in Gatlinburg. Plus, if you wake up early enough (or stay up all night), you'll get to experience the unparalleled Gatlinburg sunrise.
Check Out the 7 Thrilling Things to Do in Gatlinburg at Night
There's no doubt that there's an abundant amount of things to do in Gatlinburg at night. From live music to mini-golf, you have many activities to choose from.
While it may be difficult to choose what to do in Gatlinburg at night, it's easy to decide to book your trip with Tripster Gatlinburg. And, when you combine your hotel or cabin reservation with your show or attraction tickets, you'll receive extra savings!
So strap on your hiking boots and get ready to uncover year-round savings with our Ultimate Guide to Ober Gatlinburg: Coupons, Discounts and Deals. Booking with Tripster has never been easier.