The deafening roar of a rocket launch, the wonder of a real moon rock, and the thrill of standing underneath the Apollo Saturn V. Nestled in the sun-drenched coast of Cape Canaveral lies a sprawling nirvana of space-related fun.
Follow along as we give you the low down on every last Kennedy Space Center tickets discount, coupon code, and deal.
Encounter a veteran astronaut, walk among living giants from NASA's Mercury, Gemini, and Apollo programs, or soak in a thrilling 3D IMAX asteroid adventure.
Located less than an hour's drive from Orlando and a few minutes from Cocoa Beach and Cape Canaveral, no Florida getaway is complete without a stop at the Kennedy Space Center.
Visit the Kennedy Space Center like a pro and keep that vacation budget in check with our handy Ultimate Guide.
Kennedy Space Center Tickets Discount Code and Packages
Can't wait to begin your tour of the cosmos? Before you jump-start your shuttle launch experience or chow down on Space Dots, you'll need to purchase your Kennedy Space Center admission discounts.
Due to the immense popularity of the Kennedy Space Center, we suggest pre-purchasing your single admission or Atlantis Annual All-Inclusive Pass ahead of time. 
Prepare yourself for sizzling space-worthy discounts when you select any of our premier ticket options:
A Kennedy Space discount Single Admission ticket is good for a 1-day admission to the Kennedy Space Center and several attractions included such as:
The Kennedy Center Bus Tour

Space Shuttle Atlantis

Heroes and Legends featuring the U.S. Astronaut Hall of Fame®

Rocket Garden

Space Shuttle Atlantis ® with Shuttle Launch Experience®.

Journey to Mars: Explorers Wanted

Universe Theater

And more!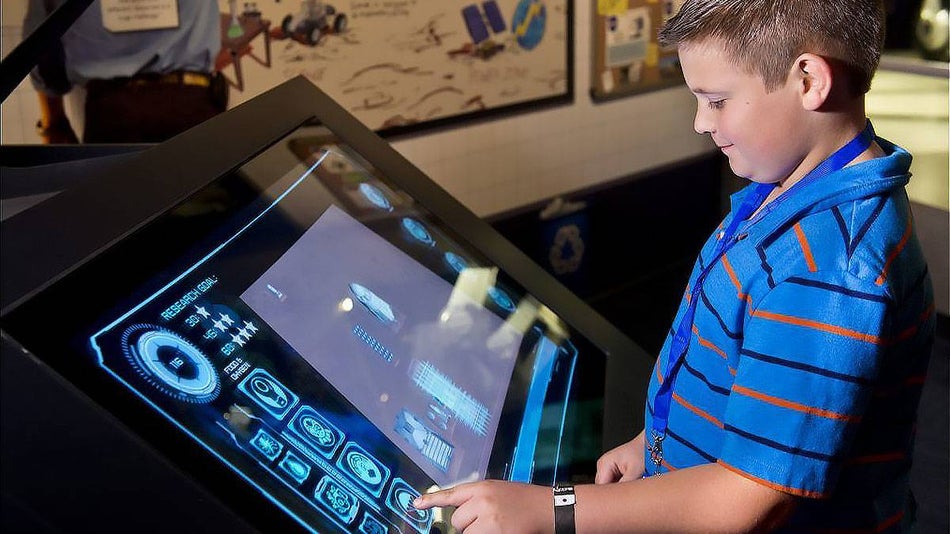 Want to kick your Kennedy Space Center visit into high gear? Spoil your future space explorer with a special add-on. Tack on a Chat with an Astronaut session to your general admission Kennedy Center discount tickets, and let little ones light up with glee as they learn what it's really like to work in space. 
Think you and your family will want to enjoy the awesomeness of outer space year-round? An Atlantis Annual Pass will award you all the perks of general admission for an entire year, plus:
Free parking

10% off admission for up to 6 accompanying guests

And discounts on food and retail 
Obsessed with mankind's future on the Red planet? Get as close as humanly possible to training, living, and working on Mars when you reserve a spot with the Astronaut Training Experience. Navigate Mars-like terrain, experience the sensation of a microgravity environment, and solve real-life space problems using NASA technology.
Best of all, you won't have to wait on free shipping to get your paws on your Space Center tickets. Instead, redeem your purchased tickets via your mobile device or a printed voucher.
Kennedy Space Center Vacation Packages
Make the most out of your Orlando vacation when you combine your NASA Space Center discount tickets with even more world-class amusement and theme parks. 
Save precious dollars and experience the premier attractions of the City Beautiful with the following Vacation Packages:
Orlando Attractions
Central Florida offers an endless selection of fun experiences. Take advantage of Tripster's great rates on the following experiences:
Kennedy Space Center Discounts
Already feeling the weariness of scouring the internet for "Kennedy Space Center discount codes" or "Kennedy Space Center tickets military"? Don't fret! We've taken the guesswork out of saving by compiling the most star-studded Kennedy Space centre discount tickets deals:
Does Kennedy Space Center offer Military Discounts?
Honor, courage, and sacrifice. The brave men and women of the U.S. Military do so much to ensure our everyday freedoms are protected. Proudly offering a Kennedy Space Center military discount code, United States active-duty military may avail of this deal with the presentation of a valid ID at the ticket window.
Reservists, retirees, and active-duty military can also receive a military discount for Kenned Space Center when purchasing tickets through a participating MWR/ITT Travel office.
Group Kennedy Space Centre Discount Code
Expand your knowledge and appreciation of galaxies far, far, away when you attend the Kennedy Space Center as a group! From youth groups to college coeds, the Space Center affords enviable discounts to gatherings of 15 or more.*  Not just limited to children, adults and senior citizens can get in on the action too. 
*Please note that group prices are subject to change. Please call 1.855.433.4210 for the most up-to-date information regarding current group discounts.
Kennedy Space Center Tickets Senior Discount
Seniors rejoice! Kenndy Space Center offers a discount to their guests that are 55 years of age and older.
Kennedy Space Center Florida Resident Discount
Living in the Sunshine State comes with many perks! Including Kennedy Space Center discount tickets on select dates throughout the year!
Kennedy Space Center Shopping
Looking to indulge in a little retail therapy before your visit? If you're just itching to purchase some NASA memorabilia or stock up on interstellar souvenirs before your Space Center trip, you can easily shop at kennedyspacecenter.com, or thespaceshop.com, which hawks everything from themed apparel and pajamas to NASA motif mugs and tumblers. 
Kennedy Space Center Coupons and Offers
Thrifty travelers know it pays to probe for coupon codes. Follow their social media channels and sign up for their email newsletter to stay abreast of the latest Kennedy Space Center promo codes and offers. In addition to exclusive information on special offers, news, and events, you'll receive updates on ticket launches, astronaut appearances, and more.
Infinite mystery, unbelievable technology, and a thirst for celestial knowledge drive millions of visitors to the Kennedy Space Center each year.
About Kennedy Space Center
Unfamiliar with the intergalactic excitement of Kennedy Space Center? Operated for NASA by Delaware North, this 40+ acre complex has delighted space nuts for over fifty years. 
Containing almost 8 million square feet of exhibits, artifacts, attractions, and displays, the Kennedy Space Center Visitor Complex is your launchpad to the final frontier. Learn about the latest Mars rovers, train in a space flight simulator, or visit the only place on Earth where you can tour a launch area.
Each year this educational oasis entertains approximately 1.5 million visitors from around the world. The Space Center Visitor Complex is currently open to the public, and we recommend budgeting at least 6 hours to enjoy the full breadth of space exploration. 
On the picturesque shores of Merritt Island, space nerds, young and old, come together to witness the past, present, and future of space exploration.
Observe an iconic piece of American History when you witness a recreation of the Apollo 11 Moon landing or dive into the history of the Hubble Space Telescope. Amp up the adrenaline with an action-packed shuttle launch experience.
Whether you try your hand at training like an astronaut or want to engage in lighthearted planet play, admission to Kennedy Space Center is a can't-miss for the cosmically inclined.
Do you Have Any Discount for Kennedy Space Center Tips to Share?

Leave us a comment below!
*Please note: this article does not reference any Space and Rocket center promo code or young explorers promotion code.