From sunbathing on the soft white sugar sand of Clearwater Beach to meeting real astronauts at the Kennedy Space Center, Real Florida offers ample excursions amid all the incomparable excitement of the sunshine state. 
Take a time out from the theme park festivities when you dare to experience Real Florida Adventures. Follow along as we take you through all Real Florida Adventures discounts, deals, and promos!
Perfect for the whole family, these immersive trips take the stress and struggle out of itinerary planning. Leave the logistics to the professionals as you enjoy a quality tour for an incredible price. Sit back, relax, and let the beauty of the Gulf coast whisk you away. 
About Real Florida Adventures
With over 40 years of experience offering tours and excursions, Real Florida Adventures is proud to provide a distinguished product. Their simple aim is to serve up some of Florida's most memorable, thrilling, and adventurous tastes with seamless style, knowledge, personability, and security.
Tourism and hospitality is their passion, and they utilize every ounce of their vast Florida know-how to guarantee you the best tour possible. Their dedicated team fulfills each tour with quality, integrity, and value, ensuring you can confidently book any trip.
Castaway for a day of deep-sea fishing at Clearwater Beach, or get up close and personal with giant manatees. Whatever type of getaway you crave, Real Florida Adventures brings the expertise to make your fantasies come true. 
Real Florida Adventures Discounts on Tickets
Ready for a break from Mickey, Goofy, and the entire Guardians of the Galaxy gang? Put the roller coasters on hold when you make time for an epic Orlando day trip.
Whether you opt to feel the salty ocean breeze on a speedboat adventure or are more interested in reeling in marlin or tuna, there are plenty of ways to dive into the 'Real Florida.' Prime yourself for plenty of savings when you prebook your searing excursions online.
Kennedy Space Center Adventure 
A full 12 hours of NASA-themed exploration and learning? Yes, please! Suit up for the mission of your life when you reserve your spot on the Kennedy Space Center Adventure.
Check out the impressive Space Shuttle Atlantis exhibit, feel the riveting motion of a shuttle launch, and view a real Apollo spacecraft. Your guided tour includes a thorough walkthrough of the visitors center, where your expert guide will prepare you for the rest of the park. 
Ticket prices begin at:
Kennedy Space Center Adventure - adult $119
Kennedy Space Center Adventure - child $109
Children under two years old can attend all Real Florida excursions for free!
The Real Florida Manatee Adventure
Snorkel in the cool waters of Crystal River as you experience this once-in-a-lifetime opportunity to swim with sea cows! The Real Florida Manatee Adventure brings you right to the manatee capital of the world, where you can witness the lovable antics of these marine mammals.
Zoom along the Withlacoochee River on a classic airboat and try to spot black bears in Homosassa Springs State Park.
Ticket prices begin at:
The Real Florida Manatee Adventure - adult $139
The Real Florida Manatee Adventure - child $109
Clearwater Beach Adventure with Lunch
Sun, surf, and plenty of promenade activities make Clearwater Beach a Gulf Coast go-to. So let Real Florida Adventures do the legwork when they transport you from bustling Orlando to the easy, breezy coast on your Clearwater Beach Adventure with Lunch.
Revel in the warm ocean water, build sandcastles, or indulge in light retail therapy on the famous pier. Your idyllic tour even includes lunch at a popular beach eatery so you can sample the area's sensational seafood.
Ticket prices begin at:
Clearwater Beach Adventure with Lunch - adult $80
Clearwater Beach Adventure with Lunch - child $70
Clearwater Beach Speedboat Adventure with Lunch
Got a need for speed? Inject some exhilaration into your Orlando vacation when you reserve a Clearwater Beach Speedboat Adventure with Lunch.
Board the world's largest speedboat, the Sea Screamer, and feel the power of its twin-turbocharged engines. Have your camera ready as the boat's churning wake is a favorite spot for frolicking dolphins. End your day of SPF and salt spray with a yummy beachside lunch at a renowned Clearwater eatery.
Ticket prices begin at:
Clearwater Beach Speedboat Adventure with Lunch - adult $95
Clearwater Beach Speedboat Adventure with Lunch - child $85
Deep-Sea Fishing Adventure with Lunch: Clearwater Beach
Ahoy captain! Embrace the bounty of Florida's flourishing seas when you spend a day searching for sea bass, cobia, red snapper, blue marlin, and more.
Deep-Sea Fishing is one of the sunshine state's main claims to fame. Whether you are a novice fisherman or a skilled expert, this action-packed tour aboard the 90 ft Super Queen is sure to thrill.
If you are lucky enough to reel in a winner, Real Florida will clean your spoils for a small fee so you can feast on fish for dinner.
Ticket prices begin for Adults at $149 and Children at $135.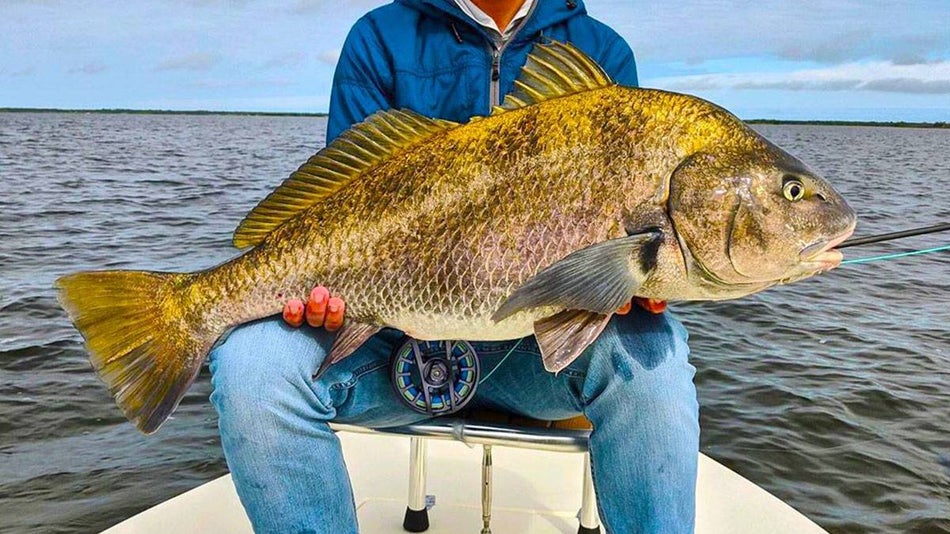 photo credit: Real Florida Adventures via Facebook
Real Florida Adventures Promos and Discounts
There are currently no active Real Florida Adventures Promos or discounts. However, we encourage you to routinely check in with their social media channels for any upcoming savings or deals. 
Included in Your Tour
Trying to reign in that spending? Real Florida Adventures keeps that budget in check with their fully inclusive tours. A majority of the trips include breakfast and/or lunch. All tours include comfortable and safe roundtrip transportation from Orlando. Relax in style in one of their spacious 55 passenger motor coaches or 15 passenger vans.
Additionally, all of their vehicles come with exemplary safety records and a level of insurance above industry standards. Finally, their guides are walking encyclopedias of Florida lore, wisdom, and awareness and have been trained in CPR and general First Aid. 
Spotting bobcats, birdlife, and black bears in Homosassa Springs State Park. Or cruising down the Clearwater coast at 35 mph on the Screamer. Just 90 miles from Orlando lies a Floridian oasis of wildlife, beaches, and electrifying shuttle launches. 
O-town visitors weary of the theme park scene will discover endless delights when they book a Real Florida Adventure. From magical moments with Manatees to touring the Withlacoochee River, there is a trip for every taste.
Don't miss out on one more second of Florida scenery and excitement. Reserve your own Real Florida Adventure today!
Which Real Florida Adventures Tour Will you Embark on First?
Leave us a comment below!