From world class amusement parks and historic museums to cruises and wine sampling, Sandusky is an excellent destination for families.
Explore what the city has to offer so you can plan your next trip with ease. Read below to discover the best things to do in Sandusky Ohio.
1) Cedar Point
Of course, you can't skip out on a trip to Cedar Point! One of the top things to do in Sandusky Ohio, Cedar Point features 364-acres of thrilling family fun. Home to 71 fantastic rides, Cedar Point showcase 18 roller coasters. You may even need two days to get through each ride and attraction, as the amusement park presents 150 rides, shows, and attractions overall. In addition, Cedar Point recently opened Steel Vengeance, the first and only 205-foot-tall hyper-hybrid roller coaster on Earth!
Moreover, Cedar Point also contains three kids' areas, a mile-long beach, well-rated restaurants, and comfortable overnight accommodations for guests.
2) Boat Tours & Cruises
Cruise around Lake Erie for lovely views and outdoor adventures. The top boat tours and cruises in Sandusky include:
Enjoy a tour of Lake Erie on a airboat during late spring and summer led by an experienced local captain. In the winter, you can go ice-fishing!
Considered the fastest passenger ferry on the Great Lakes, the Jet Express takes guests to Put-in-Bay and Kelleys Island. While aboard, guests can enjoy the views, fresh breeze, and even sip cocktails.
Enjoy the beauty of Lake Erie with live narration as you cruise past historic Johnson's Island, the Marblehead Lighthouse, Lakeside Chautauqua, and many more sights. Featuring daytime, evening party, dinner, and sunset cruises, taking a cruise with Goodtime is one of the best things to do in Sandusky, Ohio. Families and couples can even take private cruises for a special day or night out on the water.
3) Ghostly Manor Thrill Center
Not for the faint of heart, Ghostly Manor Thrill Center features a unique combination of activities with a year-round haunted house and family fun amusement. Moreover, the center boasts laser tag, mini golf, VR gaming, an escape room, bounce houses, and much more! Note that the Ghostly Manor section of the center is recommended for ages 10 and up, and guests should check the schedule to see current daily hours.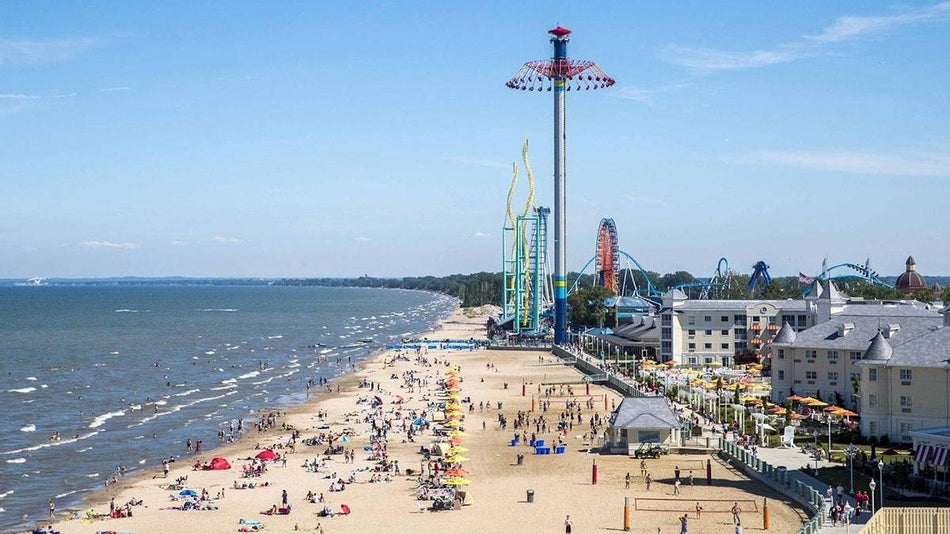 4) Water Parks
Splash around with friends and family at any one of these top-rated water parks! One of the top things to do in Sandusky, Ohio, you don't want to miss out on these indoor and outdoor parks.
Great Wolf Lodge Water Park
Stay at Great Wolf Lodge Resort to experience the indoor Great Wolf Lodge Water Park. This completely indoor park enables guests to splash around any season with family-fun activities such as a lazy river, interactive games, dining options, and tons of slides. Kept warm at 84-degrees year-round, guests can enjoy summer weather even if it's snowing outside. Note that this water park isn't open to the public.
Castaway Bay Water Park
Castaway Bay Water Park presents a tropical theme to make guests feel as if they've landed on an island paradise. This massive enclosed water park resort features a five-story structure with multiple tube slides, a tide pool, wave pool, an arcade, and much more. Relax and enjoy a day of thrilling fun and relaxation at Castaway Bay. Note that you do not have to be a guest of the resort to purchase a day pass, although tickets are limited.
Kalahari Resort
Not only does Kalahari Resort offer access to both the largest indoor water park, but the resort also offers guests access to a spectacular outdoor water park, safari outdoor adventure park, and safari animal park. Even better, guests can play laser tag, go mini bowling, play in the arcade, and much more. With so much to do for the whole family, it's no wonder why staying at Kalahari Resort is one of the top things to do in Sandusky, Ohio. Note that if you just wish to visit the water park, you don't have to stay at the resort and purchase day passes.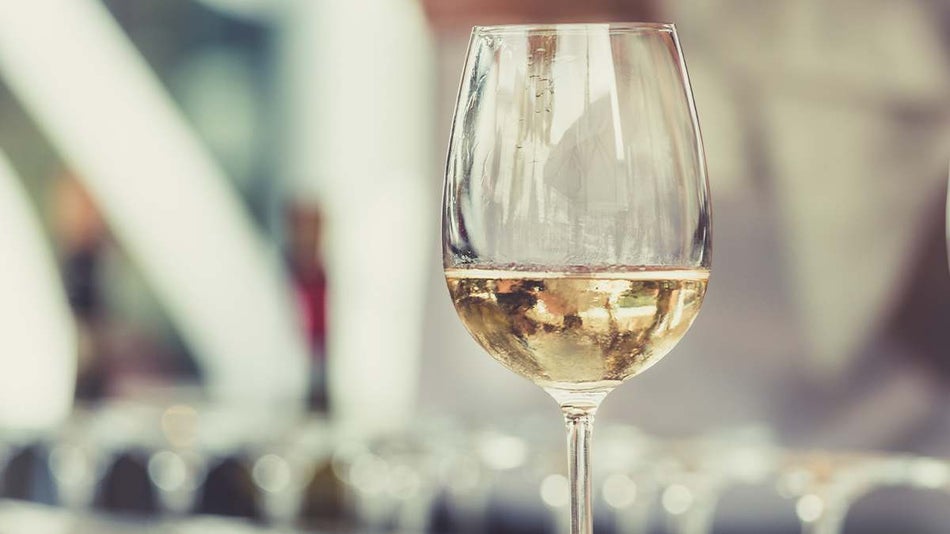 5) Firelands Winery
Looking for a date night or an activity for a group of friends? Locals swoon over sampling wines at Firelands Winery. This premier local winery features a variety of wines produced with locally grown grapes. Open year-round, guests can sample reds, whites, rosés, and sparking wines.
6) Local History
Sandusky's local history is worth perusing at the Maritime Museum and Merry-Go-Round Museum.
The Maritime Museum of Sandusky enables guests to explore the vibrant history of the local Sandusky Bay Area. Learn about the olden days of passenger boats, commercial fishing, and ice harvesting on Lake Erie. Additionally, visitors can learn about boatbuilding, shipwrecks, Ohio's wetlands, and Sandusky's role in the Underground Railroad. Moreover, kids can participate in a scavenger hunt, practice nautical knots, and build a small model boat to take home.
Something you may haven't considered is the history of the carousel. Well, at the Merry-Go-Round Museum, you can learn all about its origins as well as ride enchanting restored carousels. You can even visit with one of the carvers who work on restoring pieces back to their full beauty and learn about the nuances of their craft.
7) Green Spaces
Sandusky's natural areas are perfect for family outdoor fun. Bike, hike, and play at one of the city's many parks, including:
Lagoon Deer Park
Sheldon Marsh State Nature Preserve
Shoreline Park
Lions Park
Community Foundation Preserve at Eagle Point
Visit Sandusky Ohio for Your Next Family Adventure
Now that you know the best things to do in Sandusky Ohio, where will you head to first?