If you're looking for Silver Dollar City savings, you're in the right place! Planning a Silver Dollar City vacation in Branson, Missouri can be easy and budget-friendly if you take advantage of these money-saving tips.
Silver Dollar City Savings: 5 Tips to Follow
1) Reserve 2-Day Silver Dollar City Passes
Did you know a 2-day pass to Silver Dollar City is just $5 more than a 1-day pass? That means you can play at the park at your leisure, ensuring you'll have time to take in all of the thrilling rides, entertaining shows and demonstrating craftsmen. In addition, if you arrive at the park after 3 pm and you go the next day, it counts as only ONE of your admissions. Take advantage of this offer and you'll get an extra half-day at the park free of charge!
2) Take Advantage of Silver Dollar City Vacation Packages
Bundle your ticket purchase with a Branson hotel in order to save even more money on your vacation. Many hotels feature discount package rates that you only have access to when you reserve a package as opposed to a la carte style shopping. Plus, you can easily add other Branson attractions and shows to your vacation–many of which also feature a discount.
3) Pack a Snack
Theme park food and drinks can easily add up for a family on vacation. Luckily, Silver Dollar City allows small coolers at their theme park, which means you can bring light snacks and beverages for your family. This can save a lot of your hard earned-money and make your day even more enjoyable.
4) Make a Day of It
At Branson's premier theme park you can spend the entire day being entertained. On top of the thrilling rides available, there are also FREE shows, a Marvel Cave Tour and craft demonstrations taking place throughout the park that turn your Silver Dollar City ticket into more than just a theme park pass – it's an experience. Be sure to use our Silver Dollar City tips, too, to make the most of your day at the park.
5) Parking is FREE
Did you know Silver Dollar City is one of the only theme park's nationwide to offer FREE parking? What a bonus, right? The free parking lots are a bit farther away from the gate entrance. However, the park provides trams and buses to transport you to the entrance of the theme park. As a result, parking for free is totally convenient and a definite win for anyone searching for Silver Dollar City savings.
Save While You Play at Silver Dollar City
Saving money and vacationing go hand in hand if you follow these easy steps. While vacationing in Branson, we know it's important to stretch your hard-earned dollar as far as it can go. With that in mind, we offer exclusive deals and hotel savings to our customers. Book your vacation with Tripster today to discover all the ways we can help you explore more for less!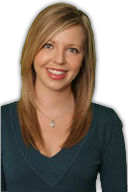 Ashley is Reserve Direct's travel expert, visiting Branson to find the best travel tips, money-saving deals and insider information. With over 10 years of experience in first-hand-travel adventures, she shares her stories, advice, and current events to help you stay in the know.