Did you know San Diego is a haven for whales during the winter season?
Each year, beginning in December, over 20,000 gray whales make the long journey from Alaska to the warm waters of Southern California. Female whales give birth to their calves during this time and stay for several months ensuring their young have time to grow strong for the trip home. All of this makes whale watching in San Diego a popular activity, with viewings available from both land and sea.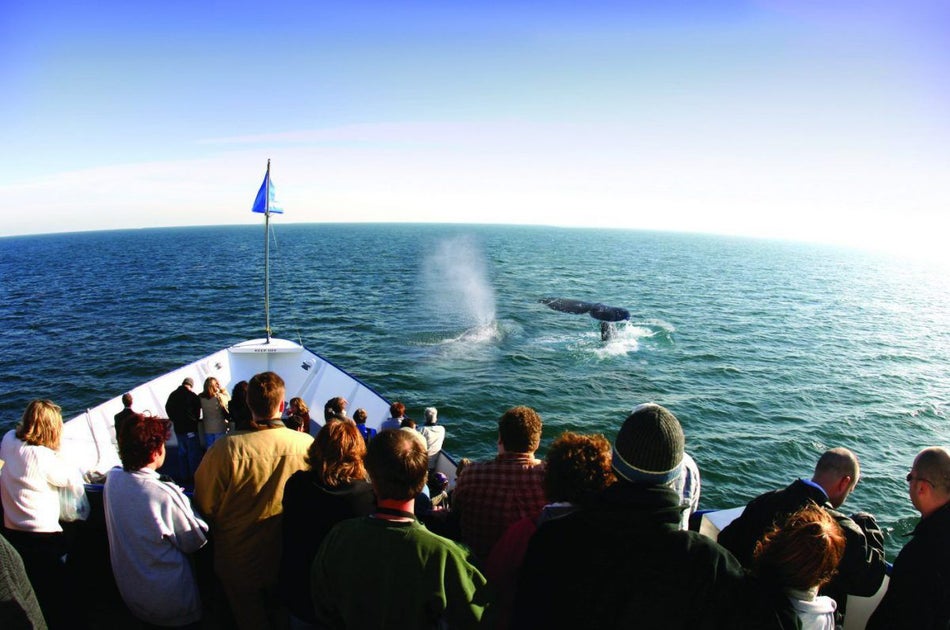 San Diego has over 70 miles of coastline directly in the migration path of the whales. In order to see these majestic creatures from the shore, check out:
WBirch Aquarium at Scripps
Torrey Pines State Reserve
Cabrillo National Monument
To view these impressive mammals up-close, go on a San Diego whale watching tour. Recommended excursions include:
Reserving a San Diego whale watching tour allows you to not only get close to the migrating grey whales, but you can also experience the ocean of the southern coast as well as gain access to expansive views of the San Diego skyline. In addition, these tours are led by knowledgeable guides who inform you of the whale's migration habits as well as interesting facts about whales and other marine life. Most of the whale watching in San Diego tours also includes a sighting guarantee which means if you didn't see a whale on your trip you can visit again free of charge!
Not visiting during the winter season? No worries! You can still view whales in San Diego during the summer season. From mid-June through September, the largest creatures on Earth – Blue Whales – can be found off the southern coast. In fact, these endangered mammals form the largest group of blue whales in the world with 2,000-3,000 whales journeying here each year. They're easy to spot, too, as they spout a 30-foot column of water from their blowhole signaling their location. In order to see the blue whales, a tour is necessary as they tend to stay further from the coast than their grey whale cousins. The Hornblower Summer Whale Watching Adventure comes highly recommended. In any event, in any season, you can view whales in San Diego.
Whale watching in San Diego is a prime activity choice for those of all ages. Add a tour to your vacation itinerary for a scenic yet educational experience.