Nicknamed the 'hostess city of the South,' this is one southern city that rolls out the red carpet for couples. Whisper sweet nothings to your paramour under a backdrop of Southern Gothicism, when you sample the bounty of romantic things to do in Savannah GA.
Follow along to discover 34 fun things to do in Savannah GA for couples.
Hauntingly stunning architecture, breathtaking coastal landscapes, and rich history come together to create the ideal atmosphere for sexy Savannah date ideas or a special anniversary in Savannah GA.
Stroll hand in hand underneath the stately Oak trees dripping in Spanish moss, spot dolphins on Tybee Island, or trade sweet bites of pralines and cheesecake on a guided dessert tour.
Whether you choose to cozy up to your honey on an intimate candlelit ghost tour or challenge your partner on who can make the best cocktail, a visit to Savannah offers up no shortage of hidden gems, tours, and attractions.
Ready to discover the most romantic things to do in Savannah? Read on…
Romantic Savannah Hotels & BnBs
Wondering how to fan the flames of your romance in the Forest City? Before you tackle the countless Savannah GA romantic things to do, you'll need to secure some sublime lodgings.
Explore the city's many art galleries, eateries, and iconic sights when you reserve undeniable swanky, charming, or modern accommodations. Tackle your carriage ride or haunted tour in style when you book a night (or three) at any of our favorite Savannah Hotels or Bnbs:
JW Marriott Savannah Plant Riverside District
Ideal for couples seeking a taste of modern luxury married with an unparalleled view of the glittering Savannah Riverwalk, the JW Marriott was once a historic power plant.
Now, couples of all ages can enjoy their chic minimalistic rooms, river views, and on-site spa. 
Hamilton-Turner Inn
A beguiling mix of history, opulence, and romance, it's no wonder the Hamilton-Turner Inn in Savannah has been voted 'Best Romantic Hotel' by USA Today.
Formerly a private home, their French Empire-style architecture and decor will whisk you away to a bygone era.
Enjoy complimentary wine and hors d'oeuvres in the Parlor each night, or linger by the warm flames of the fireplace as you conclude your evening with a glass of port.
Amp up the love quotient even more by surprising your partner with their romance package. 
Kehoe House
Daily cooked-to-order gourmet breakfast, private balconies, homemade cookies, and special turn-down services are just a few of the little touches that make a stay at Kehoe House so special.
The stately brick edifice has been called 'one of the most romantic inns' in the nation and will work with you to craft the perfect anniversary, honeymoon, or custom lovers package. 
Catherine Ward House Inn
A quaint BnB conveniently located in Savannah's Victorian District, the Catherine Ward House Inn offers up intimate accommodations with a touch of historic ambiance.
Revel in the comfort of your four-poster bed, fireplace, and jacuzzi while planning your romantic rendezvous. 
Amethyst Garden
It is said that purple is the color of royalty, and one night in the Amethyst Garden will leave you feeling like the true kings and queens you are!
Embrace the romance of the Victorian era in this former mansion which provides 11 exquisitely appointed suites and rooms.
Sleep like a baby in your 4-poster or canopy bed before waking to homemade southern breakfast delights such as peach bread pudding and creamy Georgia grits.  
Azalea Inn & Villas
Warm southern charm flows through every interaction at Azalea Inn & Villas. Whether catching some sun and sipping vino poolside or chatting with the staff about restaurant recommendations, you can expect five-star service.
Spoil your Valentine even more with one of their romance packages which include special touches such as rose bouquets, bubbly, silk rose petal turndown, chocolate-covered strawberries, and more!
The Gastonian
An award-winning hotel located just a few blocks from the spaciously sprawling green fields of Forsyth Park, the Gastonian oozes Southern Gothic charm.
Well-appointed rooms feature luxurious details that set the stage for passionate pleasures, including brilliant chandeliers, clawfoot tubs, private balconies, whirlpool tubs, working fireplaces, and plush robes. 
Most Romantic Restaurants
Candlelight, whispers of haunted love stories, and centuries-old mansions make dining in Savannah a thoroughly sensual experience. Whether you are a culinary expert or a novice foodie, a memorable meal is one of our top things to do for couples in Savannah GA. Raise the bar on romance, and indulge in epic cocktails, aphrodisiacs, and more with any of our top picks for date night dinners:
Alligator Soul
Alligator Soul is an adventurous gourmand craving seasonal flavors and unique meats with an eclectic spin will find their culinary soul mate match in Alligator.
Sip on a uber-fresh (and organic) cocktail like the Gini-Tini before contemplating whether to order the alligator chorizo mac and cheese or Gumbo's Baby Back.
Conclude your night by trading bites of their caramelized peach crepe cake. 
Olde Pink House 
Olde Pink House is a Savannah staple just dripping with romantic charm. Everything from their rosy pink facade to the cozy fireplaces and ornate chandeliers screams southern elegance.
Toast your honey with their signature cocktail, the 'Pink Lady' as you tuck into dixie-inspired delicacies like cornbread fried oysters, their famous BLT salad, and grilled pork tenderloin served with bourbon molasses, sweet potatoes with pecan vanilla butter, and collards.
Elizabeth on 37th
The opulence of a 1900s mansion, an impressive wine list, and fine coastal cuisine make Elizabeth on 37th a 'must eat' for any food-loving duo.
Indulge in the most sumptuous seafood of your life, such as half-moon river clams simmered in truffle oil or spicy Savannah red rice with Georgia shrimp, before moving on to a positively sinful chocolate pecan torte. 
Romantic Places in Savannah GA
Horse-drawn carriages, gothic architecture dripping with ivy, and a sophisticated southern spirit make a Savannah romance worthy of Hollywood. Commemorate your Hostess City stay for years to come with plenty of Instagram-worthy snaps.
Take the stress out of scouting your next couples photoshoot location with our favorite spots for capturing content:
Forsyth Park & Fountain
The entire park is a gorgeous oasis of green. However, couples and IG influencers alike flock to the 150-year-old Savannah fountain.
The fountain is surrounded by old trees covered in Spanish Moss, a large antique wrought iron fence, and a spacious romantic walkway. 
River St
Quaint cobblestone streets, expansive waterfront views, and the ability to hit up a multitude of the city's most popular bars for a to-go cocktail make River St. an enviable stop for any amateur photographer. 
Rainbow Row
Rainbow Row is just one block from River St. in Savannah's historic Landmark. This charming row of multi-colored Carpenter Italianate-style houses makes for a cheerful yet classical backdrop.
Bonaventure Cemetery
A pinch of paranormal and a whole lot of eerie makes for some spellbinding snaps at the city's most famous cemetery.
Wander through 100 acres of antique tombstones, crypts, and dirt paths overgrown by local flora and fauna at the iconic Bonaventure Cemetary.
Best Picnic Spots
Shrimp and grits, fried green tomatoes, and sugary sweet pralines. With so many local dishes to sample, it would be a darn shame not to try them all. When your well of couple things to do in Savannah GA has run dry, grab some chilled rose and a blanket and settle in for an old-school picnic.
Expand your dining itinerary and surroundings when you visit any of the best picnic spots in the Forest City.
Forsyth Park
Expansive grassy fields, loads of sunshine, and grand oaks providing shade make this renowned park an A+ pick for any afternoon picnic.
Whitefield Square
Sip your sweet tea hand in hand with your sweet baby underneath this adorable white gazebo.
Chippewa Square
Unlike Forest, we would not suggest running through this iconic square. Instead, grab a blanket and stock up on wine, cheese, and the like at the nearby Gallery Espresso for a truly Parisian-worthy picnic.
Savannah GA Things To Do For Couples
With your accommodations and social media content secure, it's finally time to dive into things to do as a couple in Savannah GA. Stop your endless scrolling, as our love-struck guides have done extensive research into what to do in Savanna GA for couples.
From fresh seafood lunches to paranormal walking tours, our Savannah itinerary goes far beyond the top 10 romantic things to do in Savannah GA.
Water Tours and Riverboat Cruises
Savannah Land & Sea Tour
Ready for an exhilarating day of both water and earth-based excitement? Experience the best of both worlds when you book a Savannah Land & Sea Tour with your partner. 
An excellent primer into the fascinating history of Georgia's oldest city, this three-hour tour is bursting with swoon-worthy land and sea views, photo opportunities, and intriguing facts.
One part 90 minute trolley ride, one part scenic Savannah Riverboat Cruise, this comprehensive guided tour will provide ample opportunities for cute couple content as you sail down the Savannah River. 
Keep your ears open, though, to not miss a moment of your Captain's tall tales and true stories regarding Savannah's role as a modern port and munch on tasty morsels from the Riverboat's snack shop. 
More incredible tour stops include:
Old Fort Jackson - home to one of the largest and oldest artillery pieces in the U.S.
Savannah's Historic Riverfront - witness a spellbinding skyline view as well as a plethora of fine dining, shopping, and nightlife options.
Tybee Island Dolphin Tour
Breaching dolphins, the salty spray of ocean air, and a sumptuous lunchtime seafood feast make the Tybee Island Dolphin Tour one aquatic adventure you'll never forget.
Your 5.5-hour tour kicks off with an epic lunch* where 'the elite eat in their bare feet' aka the famous Crab Shack. Feast on snow crab, mussels, crawfish, shrimp, and more before boarding your water-bound vessel for a thrilling jaunt through the Tybee Island's waterways in search of playful bottlenose dolphins, native birdlife, turtles, and gators. 
Snap away to capture the beauty and intelligence of these beloved creatures, and keep that camera handy to document the postcard-worthy facade of the renowned Tybee Island Lighthouse. 
**Lunch is not included in the tour price
Savannah Historic District & Islands Private Guided Tour
Give the gift of quality time when you book an intimate private guided tour of Savannah's Historic District & Islands. 
Cultivate a deeper appreciation of this Southern city full of mystery, history, and coastal allure with this half-day tour led by a local expert guide.
Set forth traversing all 22 of Savannah's historic district squares and point out the Victorian homes, churches, museums, and charming BnBs that pepper this neighborhood. 
Next, venture to Tybee Island, Pier, and Pavilion, all of which have been strategically important to Georgia since the 18th century. 
Conclude your momentous day of history, heritage, and Southern culture with a stop and photo opportunity at the Fort Pulaski National Monument, one of the best-preserved forts from the Civil War.
Savannah Riverboat: Sunday Brunch Sightseeing Cruise
Brunch with your baby while aboard an authentic riverboat, what could be more romantic in Savannah? Put on your Sunday best and pour out some freshly squeezed OJ when you book a Savannah Riverboat: Sunday Brunch Sightseeing Cruise.
Step aboard the 'Georgia Queen' and prime yourself for an unrivaled river-bound escapade steeped in Southern tradition. Relish your 90-minute sightseeing cruise.
The cruise provides sublime views of the best River St. landmarks, coupled with hilarious and heartfelt narration from your esteemed boat captain.
You may treat your tastebuds to mouthwatering mouthfuls of the best Southern buffet with dishes such as:
Southern Fried Chicken

Honey Glazed Spiral Ham

Savannah Shrimp and Grits

Ham and Broccoli Quiche

Fresh Garden Greens with Dressing
Historic & Cultural Tours
Savannah Carriage Tour
Who doesn't love a little fairy tale romance? Make your Forest City getaway even more special when you take in the city via a carriage ride. Horse-drawn carriages offer a glimpse into Savannah's past while allowing you to learn all about the city's fascinating history.
Sit back as your noble steed boldly trots on as you cover approximately 8 of Savannah's beautiful squares. Choose from public, private, or special occasion tours as you soak in expert narration, unique landmarks, and iconic homes. Ideal for any proposal, anniversary, or even wedding, the special occasion tour can be tailored to your sweetie's specific preferences.
From roses to chocolates to 'just married' banners, Savannah Carriage Tour loves to play cupid.
Private Tour of Savannah's Historic District, Isle of Hope & Bonaventure
Cuddle up with your other half underneath the majestic Spanish moss and stunning architecture of Savannah's most historic sites on your very own Private Tour of Savannah's Historic District, Isle of Hope & Bonaventure. 
Revel in the decadence of having your local expert guide all to yourself as you cover everything from Victorian-era churches to plantations. Depending on your specific interests and desires, this tour can be customized to spend as little or as much time as you require at each location.
Additional tour highlights include:
Savannah Historic District

Cathedral of St. John the Baptist

Christ Church Episcopal

Wesley Monumental United Methodist Church

Bonaventure Cemetery

Wormsloe Historic Site

Isle of Hope Marina
90-Minute Savannah History & Haunts Candlelit Walking Ghost Tour
The warm glow of a lantern, the magic illumination of the moonlight, and a whisper of mystery make the 90-Minute Savannah History & Haunts Candlelit Walking Ghost Tour a surprisingly romantic way to impress any date.
Lovers of all things ghostly and paranormal will flip for the chance to uncover the darker side of Savannah. Grab hold of your lover's hand as you brace yourself for eerie stories and tall tales regarding Savanah's deep and dark history of war, execution, and murder. 
Your 90-minute walking tour is equal parts history lesson and entertainment. In addition, it is sure to pique your interest in one of America's most haunted cities. 
The Savannah Underground: An Immersive Ghost Hunt
Uncover an unseen side of one of America's most haunted cities on the Savannah Underground: An Immersive Ghost Hunt tour. Walking tours peppered with poltergeists and specters offer a spine-chilling way to interact with the Hostess City's dark history.
Embark on a 90-minute journey that is equal parts ghost-hunting boot camp and immersive adventure. Grab your lover's hand as you enjoy a thrilling trolley ride and theatrically scary fun on this two-part nocturnal tour. Glean priceless ghost-hunting skills, and view sublime after-dark city vistas, majestic monuments, and fountains all from the seat of your charming trolley.
Ghosts & Gravestones Haunted Trolley Tour
Does your little love muffin have an affinity for the macabre? Fulfill every last occult fantasy with a Ghosts & Gravestones Haunted Trolley Tour. Spend over an hour witnessing the untold secrets and spooky stories of the Forest City. Take on ancient cemeteries, historical battlegrounds, and old mansions via trolley service.
Your gravedigger guide will expound on local legends and tall tales as you cruise through the stunning historic district. Admire stately homes, picturesque squares, and historical landmarks. In addition, your evening tour includes exclusive nighttime access to both the Andrew Low House and the Perkins and Son's Ship Chandlery.
Noted for being two of the city's most haunted locales, you will be primed to experience sightings of the paranormal firsthand.
Private Historic Savannah Tour in a Vintage Citroën
Cupid called, and he's looking to rev up the romance! Classic car fiends and romantics alike will fall head over heels for this vintage-inspired tour. 
The Private Historic Savannah Tour in a Vintage Citroën is the most unique way to see all the best sites of the Forest City and commemorate your love in a custom car. 
Pose for Instagram-worthy snaps and soak in the architecture, history, and breathtaking landmarks of Savannah in elegance with this completely unique tour. 
Cruising around the downtown historic district in this rare car, you'll feel just like a celebrity as you explore:
Savannah Historic District - view the city's most beautiful squares and picturesque parks.

Forsyth Park - marvel at this expansive verdant space, containing many fountains and an intriguing history.

Chippewa Square - an iconic city square that played an integral role in the city's development.

Mercer Williams House Museum - a Savannah staple made famous by the book and film, Midnight in the Garden of Good and Evil.

Telfair Academy - a historic museum with a photo-worthy entrance.

City Market - home to a bevy of outdoor markets, events, food destinations, art galleries, and more.

Historic River Street - jaw-dropping river views and quaint cobblestone streets make this a must-see.

Colonial Park Cemetery - an equal parts creepy and somber locale that borders the city's historic police station and jail.

Lucas Theatre For the Arts - a sublime theater that was inspired by the Greek revival, art deco, and neoclassical period styles.

Chatham Artillery Armory - an antique old armory building provides the perfect conclusion for your thorough tour.
Food & Drink Tours
Savannah Culinary & Cultural Walking Food Tour
If food is the language of love, then booking your romantic Savannah Culinary & Cultural Walking Food Tour is just another delightfully tasty way to say 'amour' to your sweetheart.
Open your palates and your mind. Meanwhile, uncover the colorful history, architecture, and culture of the low city through its unique cuisine.
Your three-hour culinary odyssey will kick off with a tour of the city's four original squares. In addition, you'll experience scenic stops along its sparkling waterfront. Prepare your tastebuds for a wide array of local specialties, such as:
shrimp and grits

pork belly donut slides

Scottish and English cuisine (a nod to the city's founders)

one-of-a-kind honey.*
Further stops on your 1.5-mile tour include Oglethorpe and Ellis Square, the American Prohibition Museum, and City Market. 
**Tastings are subject to change without notice. 
Savannah's Off-The-Beaten-Path Secret East Side Historic Walking Food Tour
Craving something different? Quell all hangry thoughts, and embrace the unexpected when you and your better half reserve Savannah's Off-The-Beaten-Path Secret East Side Historic Walking Food Tour.
Ideal for those gourmands yearning to try out Savannah's most famous eateries, as well as her hidden gems. This three-hour gastronomical affair pulls out all the stops. 
Featuring food tastings from 6 restaurants. Visitors will meander through the serene and dignified historic squares of the east side as they make their way to:
Smith Brothers Butcher Shop*

Zunzi's Takeout

17Hundred90 Inn & Restaurant

Mirabelle Cafe

Wall's BBQ
Feast on such Southern signature dishes and bites as:
chicken sandwiches en papillote

chopped BBQ pork

fried green tomatoes

peach cobbler waffles
Pro Tip: Come hungry, as your many samples will add up to one filling lunch!
**Specific restaurant stops are subject to change.
Cocktail Class in Congress Street Up
Shaken or stirred? Bust out your best bartending skills with your honey (and compete over who can pour the best drinks) when you attend the Cocktail Class in Congress Street Up. 
Enter a world of prohibition, speakeasies, and 1920s glamour when you discover the craft of cocktail making during your hands-on class at the speakeasy bar in the American Prohibition Museum. 
This 2-hour liquor fueled escapade offers both libations and knowledge. Meanwhile, your expert bartender will guide and educate you on the process of making two Prohibition-era cocktails.
As you sample three other drinks and munch on tasty snacks, you will expand your cocktail repertoire. In addition, you'll learn about the scintillating history of cocktail recipes, mixology, and the Prohibition era. 
Southern Flavors of Savannah Walking Dessert Tour
Sweet things for your sweet thing! Pump up the sugar and the saccharine mushiness. This romantic tour celebrates Savannah's best treats, sweets, and desserts.
The Southern Flavors of Savannah Walking Dessert Tour is the most delicious way to gobble up Savannah's history and culture, while visiting her most charming taverns, bakeries, and cafes. 
Your three-hour tour will include luscious bites such as:
the award-winning cheesecake from Tondee's Tavern

praline samples from Savannah's Candy Kitchen

cookie samples from Byrd's Famous Cookie Co.

Thailand's famous rolled ice cream from Below Zero
Enjoy complimentary coffee and tea to wash down your honeyed sweets. Then, once you're fully caffeinated, be sure to capture some epic shots of Wright, Ellis, and Johnson Square.
Savannah Walktails & Bar Bites Guided Happy Hour Tour
Elevate your romantic Savannah getaway with an exclusive adults-only tour. During the tour, you'll experience the city's most unique bars, cocktails, and local to-go cup policy.
The ultimate introduction to Happy Hour in the Hostess City, your Savannah Walktails & Bar Bites Guided Happy Hour Tour is a fun-filled way to eat and drink your way through downtown. 
Sip on refreshing mojitos in to-go cups. Meanwhile, your professional guide will captivate you with hilarious stories, anecdotes, and expert prohibition period knowledge.
This 2.5-hour liquid adventure includes two cocktails plus snacks. In addition, it stops at both the American Prohibition Museum and the Historic District. 
Curated Experiences
Private Scenic Siesta: Picnic Experience in Savannah
Forget boxes of chocolates, flowers, and sappy love poems. Impress your sugar plum with the gift of surprise, sensual scenery, and private time.
A truly romantic experience that makes for an epic anniversary, birthday, or date, the Private Scenic Siesta: Picnic Experience in Savannah is worth every penny.
Leave the details to the experts. Meanwhile, lavish your lover with a once-in-a-lifetime picnic park escapade. Snuggle up in the gorgeous greenery of Forsyth Park, also known as 'The Central Park of the South.' 
First, you'll experience a brief guided history on the Park's background and inception. Then visit the famed fountain. Afterward, you and your partner will be led to the dashingly divine boho picnic set up of your dreams. 
Dine al fresco underneath the trees as you enjoy:
Blankets, plush pillows, and a gorgeous tablescape that adorn your custom-height table

Bug repelling device 

Bluetooth speaker (curated playlist optional)

Appetizer and refreshments

Activities like arts and crafts, books, and playing cards

Hand sanitizer and sunscreen
Pro Tip: Feel free to bring a bottle of wine or your own alcohol. These libations will not be provided during the experience.
Private Photoshoot in Savannah, GA
Lights, camera, action! Ham it up like the celebrity power couple you are with your own Private Photoshoot in Savannah, GA. We all might not be Beyonce and Jay-Z. However, we can all learn how to strut our stuff (and create some amazing Georgia memories) with a little tutelage.
Follow your photographer's sage advice on poses, scenery, and more on your 1-hour photo session. In addition, you are guaranteed to come home with some # couplegoal-worthy snapshots. 
Scout out such breathtaking, romantic Savannah backdrops as the Forsyth Fountain, River Street, and more. Meanwhile, create lasting memories and take home three professionally edited shots.
Pro Tip: Debating whether to go full supermodel glam? Contact your photographer to inquire about professional hair and makeup for your very special day.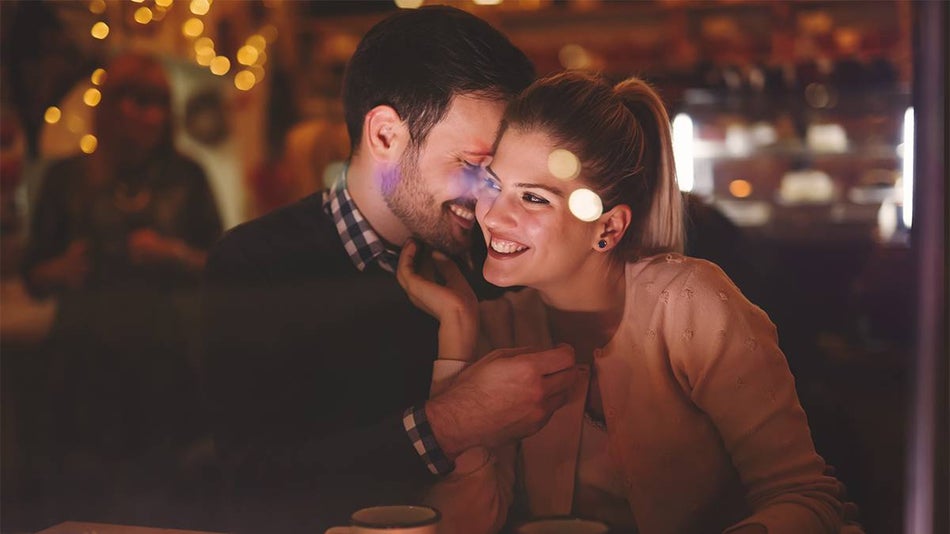 Whether it's the sweet-as-honey southern drawl, the languid pace of life, or the gothic enchantment of centuries-old cemeteries, there is no denying the romantic appeal of life in Georgia's former capital.
The beauty, complicated history, and storybook allure of Savannah has been attracting couples for decades. Everyone from newlyweds to partners entering their twilight years will enjoy the countless things for couples to do in Savannah GA.
Take a stab at mixing your own Bee's Knees or Gin Rickey cocktails, tuck into tantalizing bites of peach cobbler waffles, or load into a vintage Citroën to view the courtly Mercer Williams House Museum.
However you choose to spend your romantic adventure, Savannah, GA is sure to please.
What Things For Couples to Do in Savannah GA Did We Miss?
Tell us in the comments below your favorite things to do in Savannah Georgia for couples!