Looking for one of the best beaches in Kauai?  Then head to Poipu Beach.  Located on the South Shore of Kauai, about 25 minutes west of Lihue, Poipu is one of the most popular and safest beaches on the Island. 

Not only is Poipu one of the best beaches in Kauai, it's also been lauded as America's Best Beach by The Travel Channel and consistently ranks as among the Top Ten beaches nationwide.  One of the reasons this beach is standout is the unique and diverse conditions it offers to visitors.  Created by a series of golden sand crescents curving beside turquoise waters, conditions here are near perfect for family fun.  Those of all ages can enjoy activities at Poipu Beach with excellent swimming, surfing and snorkeling opportunities available. 
Families traveling with little ones can stick near the crescents middle reaches where the water tends to be calmer.  Older kids can head closer to the rocky outcroppings to catch some surf.  The whole family can get back together at Poipu Beach Park, where a life guard is on duty ensuring safety and shallow near-shore waters make for safe swimming.  At Poipu Beach Park you also have access to showers, restrooms and picnic tables as well as aquatic equipment rentals. 
If you are traveling to Kauai from December to May you might even see humpback whales off the shores of Poipu.  Year round you can spot large green sea turtles also swimming in these waters.    However, Poipu Beach is most famous for the endangered Hawaiian monk seals that sunbathe offshore.  Quite the sight to see, there are only about 1,200 Hawaiian monk seals remaining which means extra caution needs to be taken to protect these creatures.  Stay at least 150-feet from them and never, ever feed them. 
Spend the day at Poipu Beach for family fun on the shores of Kauai.  If you'd like to stay on Poipu Beach, the Sheraton Kauai Resort is located on the shores of Poipu as is the Kiahuna Plantation and Poipu Shores Resort.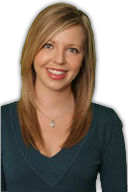 Ashley is Tripster's travel expert, visiting Hawaii to find the best travel tips, money-saving deals, and insider information. With over 10 years of experience in first-hand travel adventures, she shares her stories, advice, and current events to help you stay in the know.