Looking for somewhere dreamy to spend New Year's Eve? This seaside tourist destination is a charming location filled with countless ways to celebrate.
If you're keeping your eye out for a warmer, more beachy destination to celebrate New Year's Eve than Times Square, make your way a little farther down the East Coast. A Myrtle Beach New Year's Eve is one of the best ways to ring in the new year!
You'll be delighted to find some of the finest shopping, sightseeing, and suntanning in the South at Myrtle Beach. Moreover, New Year's beach parties are one of the best ways to kick off a fresh new year!
Additionally, this Southern seaside city offers celebrations galore on New Year's Eve. It's time to map out your Grand Strand adventure and get ready to usher in the new year with a bang.
Follow along as we spill all our Myrtle Beach New Year's Eve secrets!
New Year's Eve Myrtle Beach 2022 Events
Brookgreen Gardens Night of a Thousand Candles 2022
The Night of a Thousand Candles hosted by Brookgreen Gardens will leave you in a swirl of shimmering wonder. Stroll through the gardens aglow with 2,700 hand-lit candles and countless other Christmas lights.
Sip on simmering hot chocolate from a beverage station or grab a bite at food stations along the way. The new year is looking bright!
Pro Tip: Hoping to find an open bar at your New Year's Eve party of choice? In addition to hot beverages like cider, wine and beer are also included with your ticket at this event.
Jimmy Buffett's Margaritaville
Enjoy dinner with the family at Margaritaville, which offers a diverse menu featuring tropical flair. Live entertainment sets the tone of the restaurant's relaxed party atmosphere. Enjoy party favors, as well as a countdown and midnight margarita shooters!
If you're bringing the kiddos along, there's no cover fee for kids 12 and under.
A Southern Times Square at the Market Common
This annual event is a Myrtle Beach tradition you won't want to miss out on. Tap your toes to live music as you wait for the eagerly anticipated ball drop and fireworks display. There will be food and drink vendors to satisfy your appetite and quench your thirst!
This is one of the best family-friendly events in Myrtle Beach, as well. The littles will enjoy face painting, balloon art, and inflatables!
Photo Alert: Capture this New Year's Eve night forever in the photo booth!
The Carolina Opry Christmas Special
The Carolina Opry Christmas Special, also known as "The Christmas Show of the South," runs its acclaimed Christmas special through January 1, 2023. This special production merges Opry masters with new talent and award-winning rotating artists. It's one of the best holiday shows in the Myrtle Beach area!
Now in its 37th year, this top attraction in the South brings cheer and warmth with music, comedy, and dance. Better yet, you'll love the thousands of lights and piles of snow!
New Year's Eve Fireworks in Myrtle Beach
Nothing says New Year's Eve like fireworks over the ocean waves. If you're looking for fireworks, Myrtle Beach delivers. Head to one (or all) of these shows for a sizzling spectacle to ring in the new year:
Barefoot Landing Fireworks

at 7:00 p.m.

Fireworks at Broadway at the Beach 2022

at 8:00 p.m.
Where to Play Mini Golf at Myrtle Beach 
Myrtle Beach is both the golf capital and mini-golf capital of the world, so you'd be amiss if you visited without taking your shot at a hole-in-one while you're there.
These mini-golf courses are all open during the day on New Year's Eve, so grab a club and give it your best shot as you celebrate Myrtle Beach New Year's 2022:
Attractions Open on New Year's in Myrtle Beach
If you think you've read about all there is to do in Myrtle Beach, think again! When spending New Year's Eve in this seaside city, we recommend filling your daytime itinerary to the brim. There are so many things to do, it will be hard to choose!
Bundle your attraction tickets with your hotel room or other attractions for the best deal. Taking advantage of all that this globetrotter's paradise has to offer doesn't have to break the bank. 
Whether you're searching for a good show or ways to get active, there's something for you:
The Best Eats on New Year's Eve in Myrtle Beach 
New Year's Eve celebrations aren't complete without a delicious meal. Choosing where to eat for the holiday is no small task. Picky eaters and foodies don't often mix without a fight.
Take the stress out of the decision with our handy guide! Let your cravings call the shots this New Year's Eve at some of Myrtle Beach's best meals and multiple-course dinners.
Don't go in without a plan! Call ahead to make reservations and check for holiday schedule changes.
Here's where to go if you're craving… 
A delicious formal dinner
The Library Restaurant is an upscale dining option offering the freshest mouthwatering cuisine. Who could complain about that? 
Seaside seafood
Satisfy your cravings at Frank's, which offers more options in addition to seafood for split tables.
Southern favorites
Get a taste of the local culture at Carolina Roadhouse, which boasts a diverse menu that has something for everyone.
Classic burgers and fries
You'd be hard-pressed to find someone who doesn't like River City Cafe's world-famous burgers, but it has classic sandwiches and seafood options, too.
The best sandwich around
Catch Dagwood's Deli in North Myrtle Beach while it's open for a few hours during the day for a local lunch like no other. You can't go wrong with any of its classic jumbo deli sandwiches.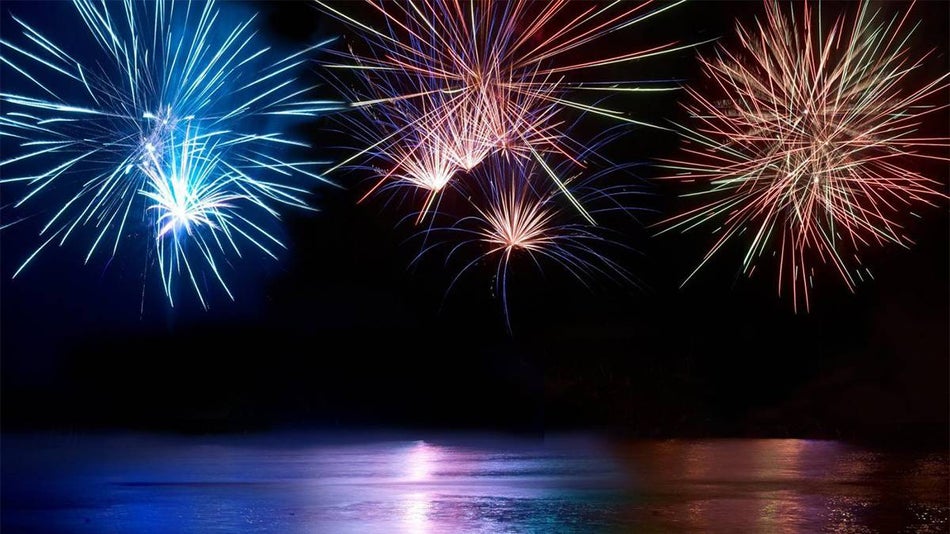 Which of These Myrtle Beach New Year's Eve Celebrations Are You Most Excited About?
However you choose to spend your New Year's Eve on the Grand Strand, we're sure you'll have a blast. Whether you fill the day with shows, seafood, fireworks, or mini-golf, a good time is waiting for you in Myrtle Beach. 
For seaside bliss on a budget, book your hotel and attractions through Tripster! We have the best deals waiting for you. Here's to 2022!
How Will You Spend New Year's Eve This Year?
Fill us in below in the comments!