Did you know there is a brand-new LEGOLAND® California based on the LEGO Movies? Read on to find out more information!
Summer 2021 is going to be much more AWESOME! A brand-new THE LEGO® MOVIE™ WORLD, an immersive area based on the LEGO® movies has just opened in LEGOLAND California. Located in the former Duplo Playtown area, which has since been relocated to another part of the park, this new zone is complete with unique rides, attractions, and character meet-and-greets. Continue reading to see what's new at the Carlsbad, CA park.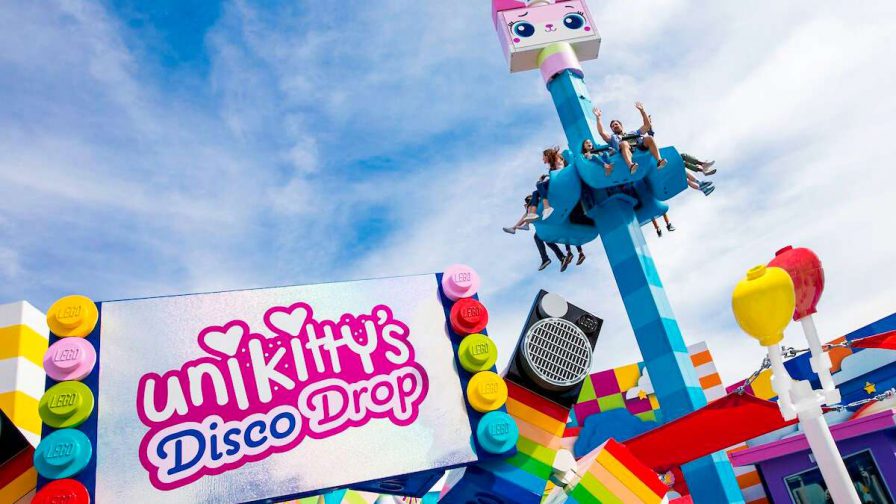 All-New Rides
This new LEGOLAND® California zone includes three original rides sure to delight LEGO® fans: Emmet's Flying Adventure, Unikitty's Disco Drop, and Queen Whatevra's Carousel! 
Emmet's Flying Adventure is a simulated ride that transports riders over Pirates Cove, Middle Zealand, Cloud Cuckoo Land, and Outer Space on a triple-decker couch. Technical effects engage your senses as you "soar" across LEGO® Movie™ lands.

Unikitty's Disco Drop raises riders up in the air to take in views of Cloud Cuckoo Land, bouncing and spinning guests up and down from a rainbow, disco-themed tower. For younger riders, Queen Watevra's Carousel spins guests around on 60 of her royal horses.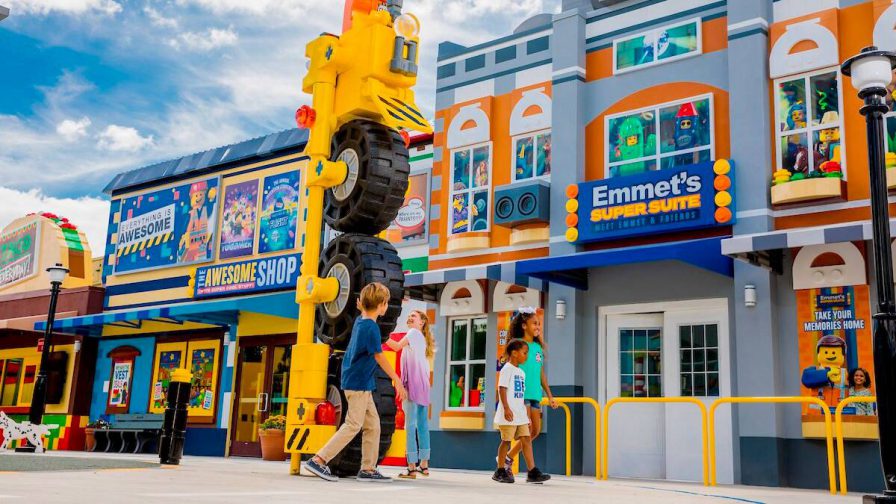 AWESOME Attractions 
The new LEGO® zone immerses visitors so guests feel like they're strolling through downtown Bricksburg. Kids can also look forward to playing on Benny's Play Ship, creating LEGO® builds at Build Watevra You Wa'Na Build, and touring Emmet's Super Suite apartment. 
When you get hungry, Benny's Rocket Fuel snack stand treats guests to popcorn, sodas, ice cream, and more. Also, Cloud Cuckoo Crepes dish out sweet concoctions Unikitty would approve. For a heartier meal, Everything is Ramen restaurant offers homemade ramen, rice bowls, salads, and more!
Fun Meet-and-Greets
Meet all your favorite characters like Emmet, Lucy "Wyldstyle", Unikitty, and Benny. You can find them strolling around the area, in Emmet's Suite, and in a building behind the gift shop. 
Make the Most of Your LEGOLAND® Trip
LEGO® Movie™ WORLD's new rides and attractions promise fun for all LEGO® enthusiasts. Now that it's open, when do you plan on visiting LEGOLAND® California? For the best deals, tips, and insight, Tripster San Diego has you covered.