When Vincent Martinez Ybor began manufacturing cigars in Tampa Bay, no one could have predicted the city's evolution. Or that it would become known for a world-class wildlife preservation establishment.
Follow along with our handy guide to learn all the insider tips and tricks to a perfect day at ZooTampa at Lowry Park!
ZooTampa has a unique place in a world focused on freedom for all creatures. They actively nurture threatened species and provide critical care to the injured. Meanwhile, delighting and educating visitors about the diverse 1,300 animals in their care.
Are you excited yet? Let's head to ZooTampa to find out more.
​​Planning Your Perfect Day at ZooTampa
When to Go & ZooTampa Hours
The fun begins at 9:30 AM every day and ends at 5 PM with minor alterations for Christmas eve and Spring break. Check the schedule for exact hours during your visit.  
Tampa offers beautiful weather year-round. However, keep in mind the summer months are hot and frequent rainstorms can pop up (but don't fear, they pass through quickly.) Meanwhile, winter is cooler with mild temperatures and fewer crowds. 
Pro Tip: When planning your trip to ZooTampa, keep in mind that weekdays tend to have thinner crowds than weekends.
Ticket & Ticket Packages
Purchasing your ZooTampa at Lowry Park tickets from Tripster ensures you're getting the best deal! So skip the line and head straight to the gate to get your exotic excursion underway.
But, don't forget to get your hand stamped! You'll need it for re-entry to the zoo.
The single-entry day ticket costing $41.93 is the most straightforward and entitles you to a whole day of exploration. However, the real savings are in the packages! 
Pro Tip: Military guests are welcomed with special discounts and should bring along an I.D.
Bundle-saving enthusiasts will love the ZooTampa and hotel package for two people, starting at $260.84 per night. Explore the magnificent participating hotels to find one that best suits your lifestyle!
Pro Tip: One or more of the hotels occasionally runs a fantastic deal. Keep a keen eye, so you don't miss out!
Gather around, dear Thalassophiles! For even more fun in the Florida sun, check out one of ZooTampa at Lowry Park's ticket combos. Various ticket options start from $63.95 per person and offer the collective delights of ZooTampa plus other top-notch Florida attractions. 
Combine your ZooTampa tickets with these attractions for an absolute steal: 
Conveniently located at an 8-minute drive from downtown, ZooTampa is accessible to tourists and residents alike. If parking is your concern, ease your mind as ZooTampa offers free parking for all visitors.
Let the Magic Begin at ZooTampa
After some careful planning and an excitement-infused journey to Tampa, the much-awaited adventure has arrived!
ZooTampa offers a delectable selection of things to do. The park is filled with play areas, roller coaster rides, a safari ride, and several educational shows. All rides are included in the entry ticket. Plus, what better way to start your adventure and get the adrenaline flowing?
Two of the most sought-after rides are: 
Boomer's Flying Bananas
Located in the most popular Wallaroo section of the park, Boomer's Flying Banana is an immensely sought-after ride for children. Tucked away in a corner, this ride often reminds the little ones of their dreams. 
As they board a secure banana-shaped capsule on this children-only ride, their eyes light up. A brave banana is about to whisk them away to fairyland where they can fly like birds!
Photo Alert: Standing to the left of the ride will allow parents to capture the best shot of their child's flight. 
Expedition Wild Africa Safari Ride 
What do you get when you combine a ride and a Safari? An irresistible experience you will remember for a lifetime!
Conducted in an open Safari vehicle, this guided tour is a crash course in faunae at ZooTampa. A decidedly edge-of-the-seat experience, it is designed to introduce the various exotic inhabitants at ZooTampa. Starting with primates to your right and giraffes to your left, a simple swing of the head traverses continents. 
Pro Tip: Instead of trying to click photos, take a "slow mode" video on your phone. Enjoy the moment and extract super-fun boomerangs and images from this video later. 
Drum roll, please! It is now time for some up close and personal animal encounters! Known as Wildlife Connections at ZooTampa, these are great opportunities for an enlightening experience. 
Consult the Wildlife Connections schedule so you can attend more than one within the same enclosure. For instance, Manatee Circle offers two spectacular experiences in the form of: 
Macaw Flyover 
Belonging to the lush tropical forests of the Americas, Macaws are evidence that nature loves us. Why else would these stunningly beautiful birds be social towards people?
Your heart will soar as scarlet and gold macaws take flight with dazzling displays of inner wing patterns. Although, their squawks will dominate your senses, rooting you firmly in the moment. 
Pro Tip: Macaw Flyovers occur within the Manatee Circle, placing you perfectly to attend a Manatee Chat. 
Manatee Chat
Affectionately called sea cows, Manatees have inhabited Florida since before modern civilization. They are strict herbivores, feeding on shoreline vegetation such as turtle grass, manatee grass, mangrove leaves, and various algae. 
Pro Tip: The Wildlife Connection Manatee show is often hosted and is the perfect educational accompaniment to your visit.
ZooTampa at Lowry Park is the only manatee rehabilitation facility on the Gulf Coast. They have been repeatedly lauded for several successful manatee rehabilitation. This is an unmissable session. This is one of the best Wildlife Connections events you could pick. 
Photo Alert! Some of the Wildlife Connection events are great opportunities for photos with animals. Check with the instructor, though, and avoid flash as it can cause animal stress.
ZooTampa Eats
Good news for all foodies! There are more options than one can count for food at Lowry Park. 
Meet our top three picks that are sure to make your mouth water: 
Macaw Landing Cafe 
Located at the front of the park, this cafe offers a vast selection of burgers, sandwiches, and salads. 
This cafe is the perfect choice for families with indoor and outdoor seating. Kid's meals ensure that your little one can take their pick! 
Pro Tip: Their salads are an excellent option for vegans and gluten-free diets.
Safari Pizza Co. 
All that walking around, playing, and jumping with joy is sure to stir up a strong appetite. Look no further than Safari Pizza Co. for pizzas, wings, salads, and dessert! 
Indoor dining with comfortable air conditioning will provide much-needed respite in the upcoming summer months. Combine your hot off the oven pizza with a chilled soda for an instant energy boost.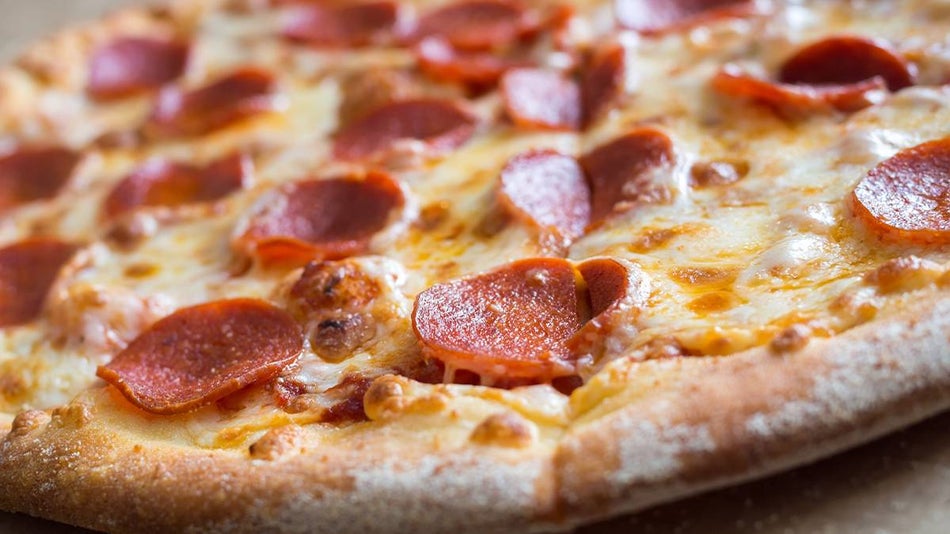 Frosty Cart by Wendy's 
Located in the Australia-themed Wallaroo section, Frosty Cart is a one-of-a-kind experience designed by Wendy's.
Serving ice cream made with real milk and cocoa, the experience elevates dessert to new heights. So then, beat the afternoon slump with delicious ice cream and let the mouthwatering sugariness haunt your dreams forever. 
Pro Tip: Those with lactose intolerance should head over to Kona Ice, opposite the Indian Rhino enclosure. 
Animals at ZooTampa
It's a jungle out there! ZooTampa is not only landscaped like a jungle but very much qualifies as one on account of its inhabitants. Well, to be more specific, a jungle of endangered species.
Various exhibits include: 
Asian Gardens, 

Florida Wildlife Centre, 

Primate World, 

Wallaroo Station, 

Safari Africa, 

Main Aviary. 
Each of these is inhabited by species befitting the geographical locations they represent. 
Head to Safari Africa to see Aldabra giant tortoise, Pygmy Hippo, Southern White Rhinoceros, and African Penguins.
Next, make your way to Asia to witness the One-horned Indian Rhinoceros, a highly elusive creature. This is also where you will find Malaysian Tigers and Komodo dragons!
Fun Fact: Did you know that a herd of rhinoceros is called a "Crash"?
Photo Alert! The pagoda-like architecture of this enclosure makes for excellent Instagram-worthy pictures!
Do not snooze on the Florida Wildlife Centre, as this is the home of the Florida manatees. This is also a rescue and rehabilitation facility for these awe-inspiring beings.
Christmas at ZooTampa
ZooTampa is not only open over Christmas but hosts some pretty spectacular events! From the largest light displays to mouthwatering holiday treats, ZooTampa effortlessly transforms into a Christmas wonderland.
Pro Tip: You can celebrate the twelve days of Christmas ZooTampa as their displays are on for eighteen days!
What's New at ZooTampa
ZooTampa is constantly making good on its promise of animal welfare and outstanding visitor experience. This time it comes in the form of additional spaces around the park. You cannot miss these spectacular additions: 
Florida Wilds 
Ready to get up closer and personal with Florida panthers, red wolves, and black bears? 
ZooTampa is expanding the section for Florida wildlife to bring you even closer to all the Florida native species. You needn't worry about crowding them as they will be reveling in their expanded living spaces!
So, book now to enjoy the company of black bears, skunks, alligators, flamingoes, and endless others Florida native species. 
Pro Tip: Contrary to popular belief, skunks do not consistently smell bad. They spray a fluid known as "thiol when they are attacked."
Hamadryas Baboons 
Sacred to ancient Egyptians as a representative of their God of learning, Hamadyran Baboons are now coming to live at ZooTampa!
Starting March 1, 2022, you will be able to visit six male Hamadyran Baboons within their brand-new enclosure. Of course, you won't be able to resist flashing your best smile at these silver maned primates with pink faces. 
Fun Fact: Baboons are brilliant animals and often organize themselves into families. 
Stingray Bay 
Thirty-four thousand gallons of saltwater are bringing safe-to-touch stingrays on their waves! Shallow enough to watch these graceful animals swim, Stingray Bay is set to be your favorite interactive space.
Gently wade in the water with delightful cownose and southern stingrays.
Pro Tip: Watch for "rest zones" and "hides" as you wade around. Stingrays bury themselves in the sand to recuperate while digesting their food. 
Know Your Zoo: Conservation, Care & Preservation at ZooTampa
Since the 1980s, ZooTampa has been committed to the noblest and most endearing purpose.
As their mission statement states, their goal is to "Rescue, rehabilitate and care for animals; create exceptional personalized experiences that connect people with wildlife and each other in fun, immersive ways."
They nurture threatened species, provide critical care to the injured, and educate visitors about the 1,300 animals in their care.
While early inhabitants were native Florida wildlife, the zoo has come to include other species from similar climates over time.
In Addition, ZooTampa has been recognized for its exceptional hospital and rehabilitation program for Florida manatees. They have also demonstrated incredible success in their Florida Panther, Indigo Snakes, Owl, and other Florida wildlife preservation.
They were honored with the "Significant Achievement in North American Conservation Award" in 2012.
Fun Fact: Florida is home to over 760 species that exist nowhere else in the world!
Recognized by the state as a "center for wildlife conservation and biodiversity," ZooTampa has the feel of an urban forest. Covering 56 acres of lush greenery, it was justifiably voted the "number one family-friendly U.S. zoo" by Parents Magazine.
Fun Fact: An entire section is filled with delightful Australian species and even fitted out with a billabong!  
Responding to calls to "return them to the wild," zoos and aquariums have become safe havens for endangered species. Accredited by the Association of Zoos and Aquariums, ZooTampa is a not-for-profit actively working to protect animals under threat of extinction.
The truth is, the reason to visit Tampa does not matter. Incredible places like ZooTampa, combined with the beautiful weather and natural delights, always make the trip worthwhile.
Tampa may as well call itself the "Fun City" as you are guaranteed an incredible visit every single time. Bon Voyage! 
Have Any Insider Tips to Add to Our ZooTampa Guide?
Let us know in the comments below!