August 6, 2022 @ 8:00 am

-

September 4, 2022 @ 5:00 pm

CDT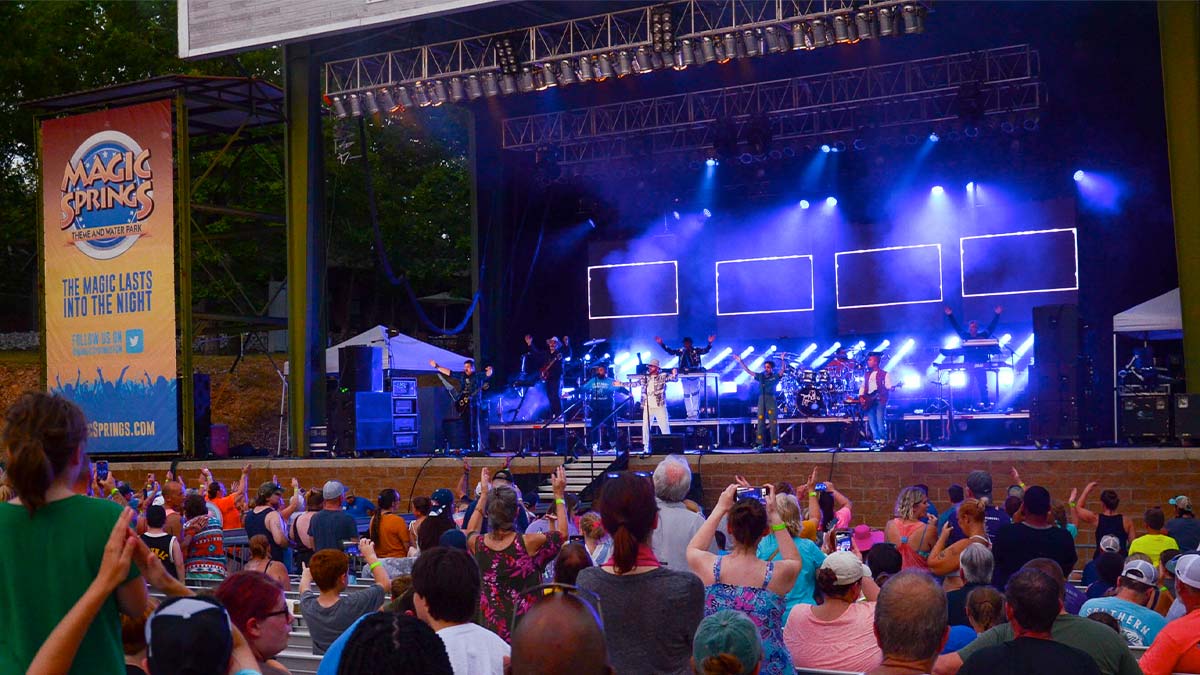 Summer in Magic Springs is like no other! Your favorite theme park unites artists and music lovers across the country for a remarkable concert series.
Magic Springs Concert series returns with an impressive lineup for this year's festival. Guests can experience the magnetic effect of Hoobastank and Saliva or fall in love with Trace Adkin's deep baritone voice. Many more astounding musicians will hit the park's outdoor stages. Don't forget to bring your picnic blankets and lawn chairs!
Date and Time
Magic Springs Concert series happens on August 6, 13, 20, 27, 2022, and September 4, 2022. The show starts at 7 PM, but the concert grounds open at 6 PM.
Magic Springs Concerts 2022 Lineup
Hoobastank and Saliva: August 6, 2022
It's not every day that Hoobastank and Saliva are in one stage. Sing along with these rock bands as they belt out their classic hits.
Sawyer Brown and Shenandoah: August 13, 2022
For country music fans, you'll surely have a blast at Sawyer Brown and Shenandoah's performances.
MJ Live Covers Michael Jackson's hit songs: August 20, 2022
Get your moves ready as you won't be able to resist dancing when Jacob Flores covers the iconic songs of the King of Pop.
Trace Adkins: August 27, 2022
Who's excited to hear Trace Adkin's unique voice?
La Original Banda El Limon: September 04, 2022
This Mexican music group will treat guests to Latic music.
Covid-19 Information
Face masks are optional but are encouraged for guests visiting Magic Springs.
Tickets
Concerts are free with Magic Springs admission and season pass. Reserved seating will be offered for an additional rate.
Magic Springs Packages and Other Area Attractions
Embrace the beauty of Arkansas and its nearby state with these other area attractions:
Experience Magic Springs Concerts
Every summer, Magic Springs features a concert series with an epic lineup. So make your way to this theme park and soak up the sun while listening to the best country musicians and rock bands.
Once you've watched the performances, take the chance to experience the thrilling rides and attractions throughout the park.
Related Events