November 13, 2022

-

January 2, 2023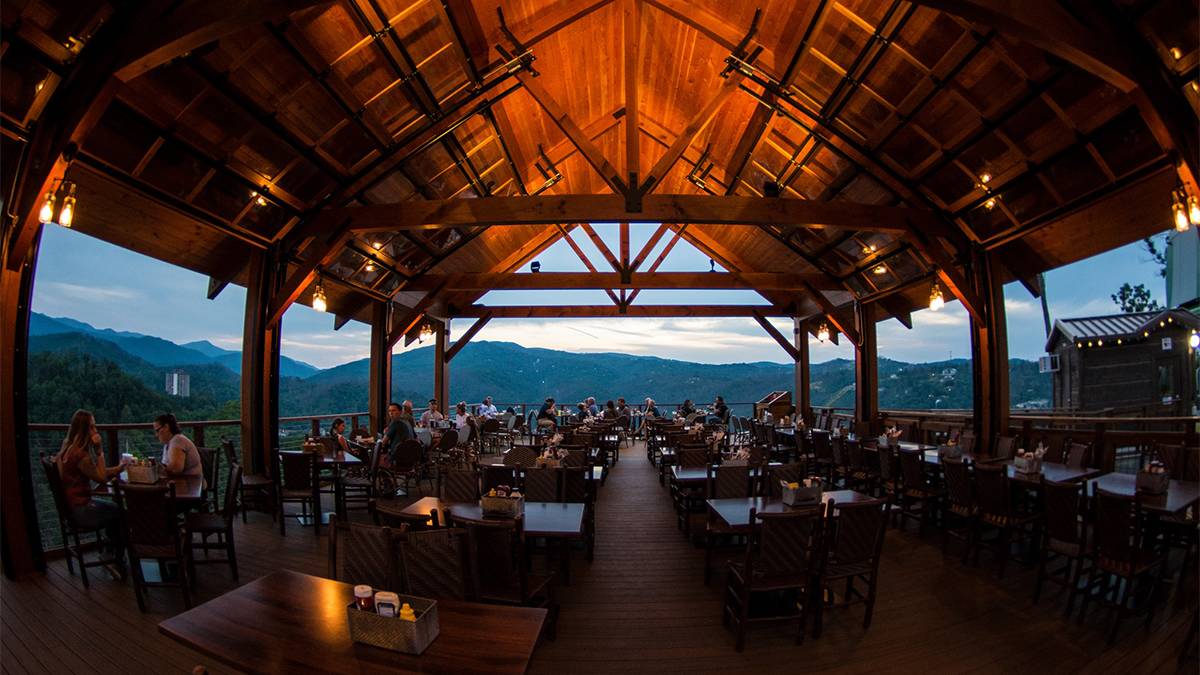 'Tis the season to bundle up! Anakeesta's Enchanted Winter Celebration is ready to fill your holidays with magic and winter cheer.
This festive season, enter a dreamy world brimming with charming decorations, delectable food, and day-through-night activities. Whether you want to spend your vacation taking in the glittering lights and the gorgeous views of the Smokies or devote your time to eating and shopping, there are endless ways to experience the holidays in Anakeesta.
Want to celebrate the happiest time of the year here? Then, follow along as we offer some budget-friendly tips and fantastic ways to enjoy an Enchanted Winter at Anakeesta.
Anakeesta Enchanted Winter of Lights Discount Tickets
Enchanted Winter of Lights is included in your general admission. Book now from Tripster and save $2 per ticket.
Anakeesta Vacation Package
Journey through Gatlinburg without busting your savings by bundling your Anakeesta tickets with these other attractions:
Anakeesta Enchanted Winter of Lights Attractions
Light Up the Night at Anakeesta
When it comes to light displays, Anakeesta truly goes above and beyond. The Firefly Village twinkles with thousands of colorful lights, transforming the area into a real-life fairytale destination!
On the other hand, Black Bear Village offers relaxing vibes with its outdoor stage, taproom, and splash pad. It's the best place to sit by the fire, read a book, or bask in the magnificent sunset.
Want to belt out Christmas carols? Make your way through the Arctic Alley, where the winter lights are synchronized to seasonal soundtracks. Then, head to the Vista Gardens and reward your eyes and ears with the natural beauty and sounds of the forest. Anakeesta in winter is downright dreamy!
Nighttime Fun
The fun continues even after dark. It's just getting started at Anakeesta. Begin your nighttime adventure by wandering around the glowing villages and climbing or swinging your way in the treehouses at TreeVenture.
Then, trek to AnaVista Tower to enjoy the park's gleaming decorations and easily point in downtown Gatlinburg 600 feet below you. Cap your night off with a twinkle-light lit walk in the forest, where you can gaze at the stars all night long.
Dining Options
Is it really a holiday vacation without tasty treats? Plan a special dinner with your loved ones during your visit. The park bursts with plenty of restaurants, so it's easy to find something that will leave you feeling full and satisfied.
Taste the famous slow-smoked meats at Cliff Top or dig in the Southern barbeque at The Smokehouse. For desserts, savor the hot chocolate and spiced apple cider. Plus, there are bars overlooking the stunning Smokies that serve winter cocktails!
Hot Chocolate Trail
Sweet lovers, unite! As early as November, guests will be able to enjoy an array of hot chocolate drinks from five locations in the theme park. The Hot Chocolate Trail is Anakeesta's newest winter attraction, allowing visitors to sip special warm drinks while admiring the lights, view of the Smoky Mountains, and atmosphere.
The Smoked Pecan at Smokehouse
Drop by the Smokehouse to try their flavorful Smoked Pecan drink. This beverage tastes like a dream with house-smoked pecans, turtle candies, caramel drizzle, and whipped cream. Add Sugarlands' Butter Pecan Sippin' Cream if you want to level it up.
Pumpkin Cocoa Dream at Pearl in the Sky
The Pumpkin Cocoa Dream brings all the fall feels. Taste cocoa, spiced pumpkin syrup, doughnut, and pumpkin butter drizzle in every sip.
The Peanut Butter Surrender at Cliff Top Restaurant
Anyone who loves Reese's Peanut Butter cups should try the Peanut Butter Surrender, infused with Reese's Pieces, whipped cream, and chocolate drizzle and topped with Reese's cups. You can add Screwball Peanut Butter Whiskey for that extra sweetness as well.
The Italian Hot Chocolate Drink at Kephart Cafe
Both a chocolate and caffeine addict? Then, stop by Kephart Café for their Italian Hot Chocolate drink. This treat is made with chocolate-soaked biscotti and whipped cream, then topped with chocolate-coated coffee beans!
Mint From The Garden at The Watering Can
After walking around this winter wonderland, refresh with a Mint from the Garden drink. The Watering Can creates this beverage with chocolate shavings, whipped cream, crushed Andes Mints, and fresh mint.
Anakeesta Enchanted Winter of Lights Date
Enchanted Winter of Lights runs from November 13, 2022, through January 2, 2023.
Experience Anakeesta Winter
The magic of winter is alive at Enchanted of Lights! Various festive decorations, interactive attractions, and culinary delights make Anakeesta an unmatched Christmas retreat in the winter.