A sizzling Hawaiian experience unlike any other will have you feeling like you're in a movie. Soar high above Hawaii Volcanoes National Park via helicopter for the best view!
While most sightseeing tours will keep you ground-bound, this helicopter tour is a way to see stunning Hawaiian sights from the clouds! Fly over tropical rainforests on your way to see an active volcano: Kilauea. The Circle of Fire helicopter tour hovers (safely) above all the fiery volcanic activity.
Your adventure begins in Hilo, the capital of the Big Island. Take flight over Hawaii Volcano National Park to gaze in awe at a blazing spectacle. Then, sail through the sky over Wailuku River to catch a glimpse of light reflecting off of rushing waterfalls. The Circle of Fire and waterfalls helicopter tour from Hilo includes visions of both fire and water!
Get ready to board your helicopter flight! A tantalizing bird's eye view of some of Hawaii's finest views awaits. Keep reading to find out everything you need to know about the Circle of Fire helicopter tour!
Circle of Fire Helicopter Tour Discount Tickets
Deluxe experiences like this often come with hefty price tags. However, you can take flight on a budget when you land discounted tickets! Hawaiian helicopter tours don't have to cost you an arm and a leg with a little vacation planning tact.
Booking online ahead of time will save you both time and money! Rest assured when you reserve tickets with Tripster. You won't have to worry about any surprise fees!
Circle of Fire Helicopter Tour Coupons and Discounts
We've hunted down other deals from across the web. If you're on the prowl for some promotions, keep reading.
Circle of Fire Helicopter Tour Military Discount 
While we salute our veterans and think you're deserving of a discount, there is no military discount available for the Circle of Fire helicopter tour. However, this doesn't mean you have to miss out on a discount! Get a deal with Tripster.
Circle of Fire Helicopter Tour AAA Discount 
Unfortunately, motor mavens aren't eligible for a AAA discount at this time. So you'll have to look elsewhere if you're hoping for helicopter tour tickets on the cheap! Grab tickets from Tripster today.
Circle of Fire Helicopter Tour Senior Discount 
Guests of all ages are bound to have a high-flying time on the helicopter tour, including seniors! Unfortunately, no special senior discount is available, so consider booking tickets through Tripster instead.
Circle of Fire Helicopter Tour Local Discount 
If you call Hawaii home, you're already well-versed in the beauty of this captivating locale. However, if you want to see it all from the view of a helicopter and are hoping your residence will score you a discount, you're out of luck. You can still purchase discounted tickets through Tripster, though!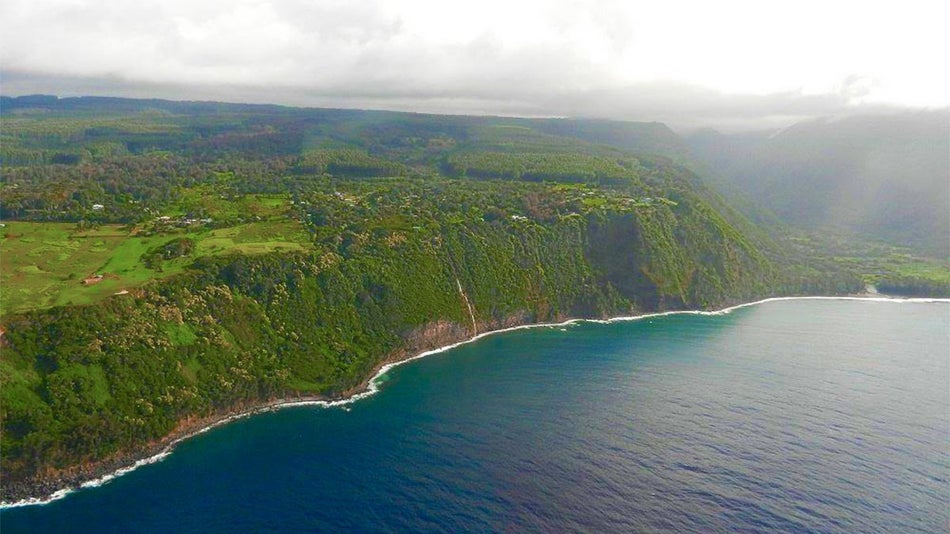 Circle of Fire Helicopter Tour Group Travel Deals
There may be safety in numbers, but unfortunately, there is no discount for numbers. Bringing a group doesn't mean a deal, but you can still book a tour for your entire party with Tripster. Keep in mind that seating is limited on the helicopter, so larger groups may require you to divide and conquer.
Hotels Near Circle of Fire Helicopter Tour Hilo
Once you're back on the ground, you'll need a place to cozy up for the night! Drift off to sleep in paradise. It's the perfect setting for sweet dreams of palm trees and piña coladas!
Reserve a room at one of these discounted hotels, so your accommodations are taken care of before you even make it to the Big Island:
Big Island Attractions
Once the helicopter tour is (sigh) over, you'll need to fill the rest of your time on the Big Island! Packing in as many attractions as possible is one way to make the most of your money. Since you're already buying airline tickets and booking a hotel stay, make sure you get out and see the Big Island in all its tropical glory!
Pro Tip: Planning on scuba diving on your trip? Avoid planning this right before your helicopter tour. You'll want to make sure you haven't gone scuba diving within at least 24 hours before your tour to avoid delayed decompression sickness.
Stargazing Tours
While sunny Hawaii is absolutely gorgeous by day, the landscape takes on a whole new starry glow by night. Set off from Hilo or Kona for a stargazing excursion that captures the spirit of adventure.
End an evening of impressive night sky views with a cup of 100% Kona coffee or hot chocolate. A hot drink is the perfect way to warm up after journeying into the chilly Hawaiian mountains!
Kayak Tours
Getting out on the water is a quintessential Hawaiian experience! Your trip isn't complete until you take to the salty H2O via kayak. Your kayak tour guide will ensure you see all of the can't-miss sights, such as meandering rivers and secret waterfalls.
Cruises
Whether you're hoping to snorkel in an underwater world of wonder, watch for majestic whales, or enjoy a leisurely dinner, there's a Hawaiian cruise for you!
The catamaran snorkel sail includes lunch, so you won't have to worry about getting hungry as you encounter colorful fish and, if you're lucky, dolphins! The whale watch cruise is seasonal, so plan your trip accordingly. As for the dinner cruise? We can't name a better way to enjoy the sunset.
Insider Hilo Circle of Fire Helicopter Tour Tips
What to Bring
Dark, solid clothing is the suggested attire for the Circle of Fire helicopter Hilo tour. This will prevent distracting reflections on the helicopter windows from interfering with your view! Also, be sure to leave the hats behind, as they are not allowed due to the possibility of them flying up into the rotors.
Photo Alert: Don't forget your phone or camera! Even if you plan to purchase the inflight video, we suggest getting a few shots of your own.
If you get motion sickness easily, you may want to take some anti-motion sickness medication before your tour. However, this scenic tour is smooth and features slow turns.
Seating Chart
Unless you reserve the entire helicopter, you will most likely be flying with others. Seating is based on Blue Hawaiian's "weight and balance" program, so specific spots are not guaranteed.
Intentional seating is required to safely balance the aircraft. However, the staff tries to keep couples and families together as much as possible. Additionally, every seat offers a great view!
Keep in mind that lap children cannot be accommodated in the front row.
Pro Tip: Note that an adjacent, empty seat purchase is required for guests weighing more than 240 lbs. 
Can I Bring Food on the Circle of Fire Helicopter Tour Hawaii?
Leave the snacks behind for the duration of your 50-minute tour. There will be plenty of time to satisfy your cravings for Hawaiian flavors once the tour is over!
Circle of Fire Helicopter Tour Parking
Convenient, on-site parking is available for a fee at the Hilo Airport.
About Circle of Fire Helicopter Tour from Hilo
A helicopter tour over Hawaii is truly the adventure of a lifetime. Landscapes you'll view include luscious valleys and forests drenched in bright green and unique black sand beaches and glowing lava flows.
Pro Tip: Note that sights are dependent upon weather conditions. So, what you see may vary slightly from tour to tour.
However, the stars of the show have to be Kilauea and Mauna Loa. Sparks fly over these active volcanoes! See Hawaii Volcanoes National Park and avoid crowds at the same time when you take to the sky.
Remember the experience forever thanks to a four-camera, in-flight video system on the helicopter. In addition, your personal movie will be available for purchase after the flight. The film is complete with pilot narration and set to cinematic music that fits the scenery! 
Bose aviation grade, noise-canceling headsets, and microphones allow for seamless communication between the passengers and pilot on tours. You're in good hands on a Blue Hawaiian Circle of Fire helicopter tour!
Pro Tip: The Circle of Fire helicopter tour is wheelchair accessible. Chair lifts are available for additional help with boarding the helicopter.
Blue Hawaiian boasts the highest pilot-hour minimum in Hawaii, so you know your tour is led by certified tour guides. Experienced gurus make all the difference on helicopter tours! Additionally, aircraft equipment is instrument rated. Fly in an ECO-Star helicopter worry-free! Blue Hawaiian helicopters put safety first.
Circle of Fire Helicopter Tour Reviews
Wondering about the word on the street (or the word... in the air)? Find out what those who have gone before you on the Circle of Fire helicopter tour have to say about the experience! Check out the raving reviews.
The Circle of Fire Helicopter Tour Hilo, Hawaii, is a Surefire Way to See Some of the Best Views in Hawaii!
From lush rainforests to sultry volcanoes, a helicopter tour is one of the most exciting ways to see Hawaii's diverse landscapes. Fly over paradise in style!
Once you come down from your helicopter high, there's more in store on the Big Island. From attractions to hotels, Tripster makes it easy to make your travel plans!
Would You Go on a Circle of Fire Helicopter Tour? 
Leave us a comment below!