Sleigh Bells, roasting chestnuts, and the lilting lyrics of your favorite Christmas carol. There's nothing like the twinkling light displays, seasonal treats, and festive monuments to set the stage for Christmas in Washington DC. 
Follow along to discover the 17 best Christmas events in D.C.
From the towering and perfectly decorated National Christmas Tree to historic candlelight tours of the homestead of George Washington, our Nation's Capital overflows with Yuletide ambiance. 
Admire miniature trains, winterberries, lights, and more at the lush U.S. Botanic Garden. Or get wild at the Zoo with a kid-friendly extravaganza of animals, sculptures, and more.
Keep things classic with a Dickens' production at Ford's Theater, or embrace the winter's chill with an invigorating ice skating session.
Whether you are a Capitol City veteran or a first-time visitor of D.C. during Christmas, there's nowhere more full of tradition and trimmings this holiday season.
Things to do in D.C. in the Winter
Wondering what to do in Washington DC in December? Just because it's sweater weather doesn't mean the fun stops at the United States capital. Pull on those mittens and bundle up to enjoy the bounty of things to do in Washington DC in December.
Get a jump start on holiday shopping at Georgetown. Or break out those ice skates for a session at the Wharf or the Washington Harbor Ice Rink. Pay respect to our nation's fallen heroes with an Arlington Cemetery Tour, or take in the iconic sights via a D.C. Bus Tour.
Thinking about Washington DC for Christmas? Secure those lodgings now, and see even more of Washington DC in Christmas attire. Sleep steps from the White House, or hole up in charming Arlington when you stay in any of our premier Washington DC Hotels.
Still puzzled over what to do in D.C. in December? Combine your eating and entertainment with the spectacle and sword fighting of Medieval Times Dinner & Tournament Baltimore. This year-round activity promises pageantry, jousting, and finger-licking good delights. 

Things to Do in Washington DC for Christmas
Christmas Events in Washington DC
Presidents, poinsettias, and piping hot cups of cider! Washington DC at Christmas time is so picturesque; it might have come straight from a storybook. Whether you are angling to hear Silent Night or wish to dive back in time at Mount Vernon. There are endless ways to commemorate a Washington DC Christmas.
From holiday light shows at the Botanic Gardens to parades of illuminated boats, there's Yuletide spirit everywhere from Dupont Circle to the Lincoln Memorial.
ICE! featuring A Christmas Story
Two tickets to a winter wonderland. Yes, please! While it might be frosty inside the Gaylord Hotel's annual celebration of Holiday fun, that won't stop you from seeking out every moment of action. ICE! Featuring a Christmas Story returns this year from November 20th through December 31st, 2022.
Wander through 17,000 square feet of brilliant ice sculptures and immersive experiences based on the Christmas classic. Catch up with Ralphie and Randy Parker or slide down a shimmering ice slide from the infamous department store scene. Snap photo after photo of lovingly 3D recreated ice-sculpted characters, or document your provided snow parka with a selfie.
Joy of Christmas
Season's greetings from the Washington National Cathedral! Melt that heart of coal when you attend the jubilant Joy of Christmas concert this year. On both December 10th and 11th, gather in person or online to revel in the love and abundance of the holiday.
Listen up as the enchanting vocals, and melodious notes of trumpets, drums, and more come together. Then, hum along to old holiday favorites and newer contemporary tunes as you usher in the Season of Giving. 
Complement your itinerary of carols and candy when you see even more of the Chocolate City with a Washington DC, nighttime sightseeing tour. Festive monuments aglow with the holiday spirit are the perfect way to admire Washington at Christmas. 
Dickens' A Christmas Carol
"God bless us, everyone." Prime yourself for an evening of Tiny Tim and Ebenezer Scrooge when you head to Ford's Theatre for a riveting rendition of Dickens' A Christmas Carol. Audiences, young and old, will be captivated by this timeless tale of regret, love, and redemption.
This musical production opens on November 18th and will run through December 31st, 2022. Already heralded by critics as a 'rich visual treat' and 'infectiously jolly,' this 2-hour play will feature actor Craig Wallace as Scrooge.
Children ages five and over will fall in love with the songs and well-meaning lessons imparted by the ghosts of Christmas Past, Present, and Future. 
George Washington's Mount Vernon
Bring back the Christmas traditions of our forefathers when you pay a visit to the rolling hills and sprawling estate of our country's first president. George Washington's Mount Vernon always offers a delightful reprieve from the hustle and bustle of the Capitol.
However, come wintertime, this oasis of gardens, tombs, and working farmland is transformed. Guests can experience the inner workings of an 18th-century Virginia Christmas with Mount Vernon by Candlelight. This guided tour highlights the customs and traditions of Yuletide at the Washington mansion.
Meet a costumed Mrs. Washington, walk through a lantern-lit historic area, or clap along to carolers. Sip on complimentary spiced cider and sample ginger cookies, or participate in historically accurate 18th-century dancing. 
Immerse yourself in even more holiday razzle-dazzle when you schedule your tour to coincide with Christmas Illuminations. This family-friendly multi-colored display of fireworks, lights, and 18th-century crafts is sure to wow. Don't forget to budget extra time to soak in the atmospheric setting of the winter encampment, working blacksmiths, and Aladdin, the live camel.
No need to break the bank over your D.C. Christmas. Keep that budget in check when you bundle your D.C. attractions, tours, and accommodations. Tripster's top-tier Washington D.C. Vacation Packages make it easy to save. 
Washington DC Christmas Lights and Parades
The District's Holiday Boat Parade
Psst! We've just received some sneaky news that Santa may be ditching his reindeer for the sea! Get ready to bask in the glow of thousands of lights on over 60 beautifully decorated boats at the District's annual Holiday Boat Parade. Muster up your sea legs on December 3rd, 2022, and watch in awe as these stately vessels parade along the Washington Channel.
Prior to the parade's commencement, ease into the atmosphere of the Holly season with ornament decorating and face painting by Recreation Pier. Toast those frozen fingers by the firepit, take in the 40ft Christmas Tree, or go for a skate at Transit Pier.
Capture your child's first Santa encounter, and stay put for the evening's firework finale. Of-age adults can even partake in delicious hot toddies and other winter drinks at the Pacifico Waterfront Beer, Wine, and Whiskey Garden. 
ZooLights at National Zoo
Giant Pandas aren't the only draw to the Smithsonian's National Zoo once the D.C. temperatures drop. Besides awesome encounters with otters and Asian elephants, animal-loving adventurers should flock to this esteemed conservation institution for a night of illumination.
Every year after nightfall, the Zoo is set ablaze by the glow of thousands of LED lights, sculptures, and festive designs. Spend your ZooLights strolling past lit-up zebras, lions, monkeys, and more as you catch live musical performances. Take a minute to pursue the wares at the many unique holiday stalls set up for shopping. Or, wind down with a cup of cocoa or hot cider. This year's event will begin on November 25th and run on select evenings through the end of the year. 
Wondering what landmarks you absolutely can't miss in the District? Plan your D.C. Christmas to perfection with our Guide to 13 Absolute Must-See Washington DC Landmarks.
Winter Walk of Lights
For over a decade, Meadowlark Botanical Gardens has served as a shining example of the artistry and creativity of winter lights. Pull on those walking shoes, as merry elves of all shapes and sizes will be drawn to the sights, sounds, and sweet snacks of the Winter Walk of Lights. 
Traipse through the elegant half-mile garden trail complete with animated displays, photo opportunities, and an ice pond. Spot the animals, enjoy lively synchronized lights lakeside, or sing along with the 'sing to me' tree. Participate in an interactive search, munch on a fluffy fresh pretzel, or assuage that sweet tooth with a gooey chocolatey s'more made over a crackling fire.
Garden of Lights and Train Show
All aboard! Thrill the mini conductors and green thumbs in your life when you drag them to the U.S. Botanic Garden. Ease yourself into months of candy canes, mistletoe, and more when you carve out an afternoon to observe the charming Garden of Lights and Train Show.* 
Fawn over festive adornments, lighted trees, shrubs, conifers, and more. From plump winter berries to painstaking recreation nature train displays, the attention to detail is unparalleled. Don't forget to take a gander at the greenery-filled farming scenes made from plant parts from all over the world. 
*Please note that this information is based on last year's event, as new information has yet to be released. 
The Smithsonian, SeaQuest, Medieval Times, oh my! Reap the benefits of our best Washington, DC deals here.
Washington DC Christmas Tree
The Lighting of the National Christmas Tree & National Menorah at the White House
Christmas Tree, oh, Christmas tree! Treat yourself to a once-in-a-lifetime tree lighting ceremony when you celebrate 100 years of the lighting of the National Christmas Tree. Since 1923, Americans have delighted in the celebration of the Yuletide spirit on the west lawn. Each year, a different national forest is chosen to provide the Capitol Christmas Tree.
This year's tree will come from the National Forests of North Carolina. Her regal boughs will be draped in unique ornaments representing every U.S. State. Keen to see this momentous display of lights, patriotism, and live music? The lighting will occur on November 30th, 2022. However, you can also catch the televised broadcast on December 11th. 
CenterDC Holiday Tree Lighting Celebration
Looking to inject some sugar and spice into your social media presence? Brighten up your Instagram feed with plenty of ice sculptures, lights, and 25 ft tall reindeer when you stop by the CityCenterDC. Then, get swept away in the luxurious fantasy of decadent window displays from Louis Vuitton, Hermes, and Tiffany & Co. Or, perform quality control on cookies for Santa.
To appreciate the drama of the tree lighting, come by on November 26th, 2022, and jam out to the Washington Chorus. Tiny tykes can participate in holiday activities, including balloon artists, face painters, and more.
Beep Beep! Give those barking dogs a rest when you see the Capitol by comfortable bus. Washington DC Bus tours are a terrific way to see the sights and skip out on the less-than-favorable elements. 
Union Station Tree Lighting Ceremony
'Tis the season for friendship, festivities, and tons of tinsel. Become part of a 22-year tradition when you bear witness to the lighting of the Union Station Tree on November 29th, 2022. As is customary, the Royal Norwegian Embassy, on behalf of the citizens of Norway, will present a holiday tree to the people of Washington, DC.
This towering evergreen gift symbolizes Norway's gratitude for the assistance received from the U.S. during WWII. Take in all 32 feet of this glorious fir, which will be decorated with recycled materials in an ocean theme. This marine homage is being executed to bring awareness to sustainable ocean care.
In addition to opening remarks from Norway's Ambassador to the United States, there will be stirring performances by the Washington Performing Arts Children of the Gospel Choir and the Howard University Gospel Choir. Keep your eyes peeled for Mr. and Mrs. Santa, and don't move a muscle as this magnanimous evening will conclude with a simulcast concert of the Yo-Yo Ma Bach Project from the National Cathedral.
Washington DC Christmas Market
Downtown Holiday Market
Shop til you drop and support local small businesses when you conquer your Christmas to-do list at the Downtown Holiday Market. Under the glow of fairy lights and falling snowflakes, stroll through this iconic outdoor market, showcasing more than 70 vendors.
This year's retail, food, and artisan wares will stretch over two blocks from F Street N.W., from 7th to 9th Street N.W. Beginning on November 18th, 2022, visitors and locals alike can enjoy regional musical performances, mouthwatering food options, and more. 
Ruby red slippers from the Wizard of Oz, antique airplanes, and the Hope Diamond. Let yourself be entranced by the wonders of our nation when you visit any of the Smithsonian Museums this winter. 
The Holly Days
Tender gingerbread, hand-painted ornaments, and fresh Christmas trees are what's in store for the lucky purveyors of Eastern Market's most merry event. Pop into the Holly Days for a healthy helping of holiday charm, themed music, seasonal lighting, and tasty eats.
This local community market promotes small businesses and will run through December 31st, 2022. Last year's events included special after-hours such as kiddo crafts, holiday photo booths, and silent discos.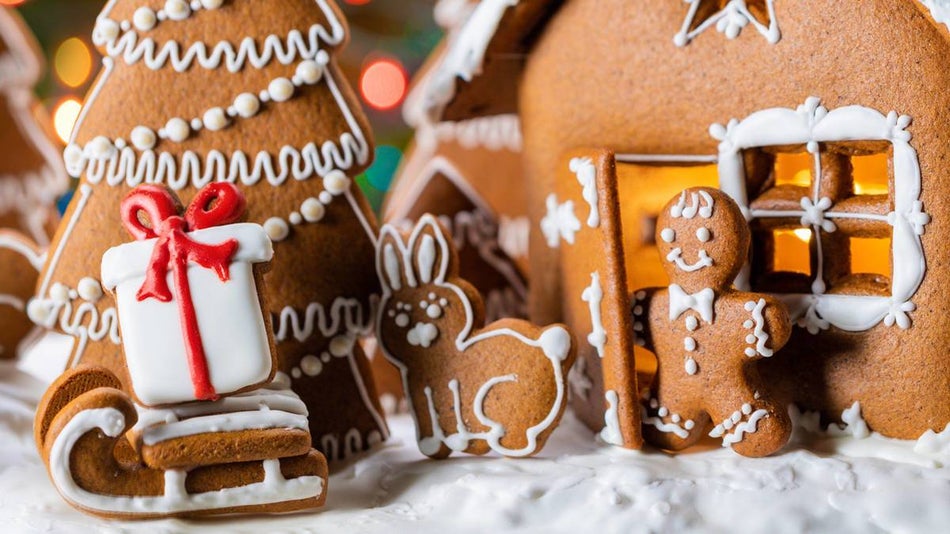 Yachts outfitted with twinkling orbs and flashing reindeer expertly carved ice sculptures depicting your favorite Christmas Story scenes and freshly roasted s'mores.
Washington DC at Christmas, is a magical place chock full of history, culture, and fun.
Pretend your Jack Frost as you make your way through feet of ice slides and tunnels. Or learn about Norway and the U.S.' special relationship to the Union Station tree lighting.
From holiday tunes and lights lakeside in Virginia to witnessing the outrageous colors of the stunning Washington Monument, there's no better gift than Washington DC at Christmas.
Tell us, How Will You Spend Your Christmas in D.C.?
Did we miss any of the best Christmas Washington DC events?
Leave us a comment below!