If you'd rather have a vacation full of adventure and far from the crowds, avoid these six attractions in the Windy City.
Tourist traps are synonymous with endless crowds, long periods of time waiting in line, and a lackluster experience. The same can be said about these top Chicago tourist traps.
1. Cloud Gate (aka The Bean)
Search for Chicago attractions online and The Bean will be on any and every list. This outdoor art installation attractions millions upon millions of visitors each year. While it is mesmerizing, the crowds surrounding it aren't.
Imagine trying to find the perfect angle for a picture with the structure, only to be photo-bombed by a family walking by, a tourist with their head down in their phone, or a tour group walking right through the shot. Unless you go at incredibly off-peak times, visiting and getting a picture with Cloud Gate is frustrating.
Although if getting a picture with The Bean is part of your Chicago bucket list, don't let a crowd stop you from visiting!
2. Magnificent Mile
While the Magnificent Mile is home to excellent restaurants and shopping, there's a big reason why it's considered among the top Chicago tourist traps: the crowds.
With so many name-brand and luxury stores to choose from, tourists flock to this iconic shopping street for everything from designer bags to door-buster deals. As a result, the streets can be a bit jammed and slow to maneuver through.
If you're like me and not a fan of slow walkers in cities, avoid the Magnificent Mile. Instead, visiting shopping neighborhoods and destinations such as Andersonville, Fashion Outlets of Chicago, and Water Tower Place.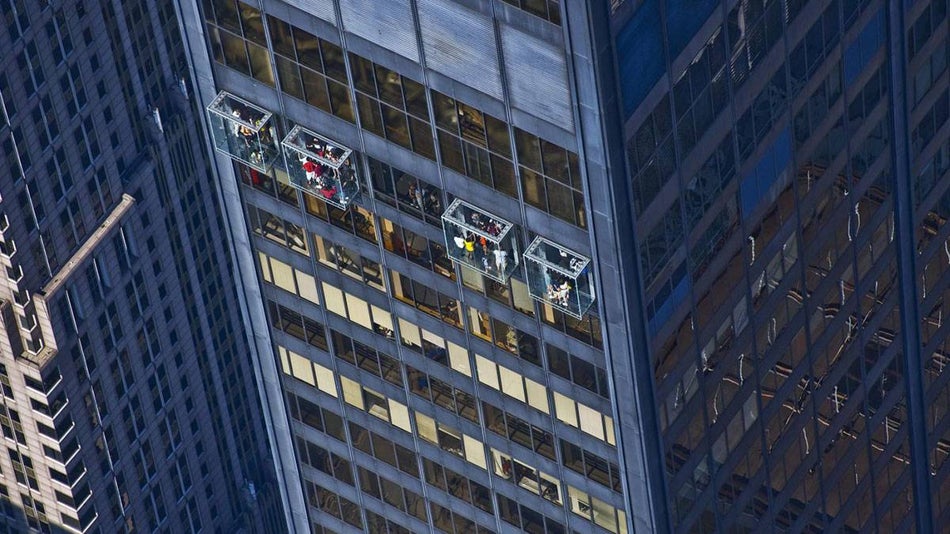 3. Observation Decks
If you're afraid of heights, you won't need to worry about falling for these Chicago tourist traps. For those of you who don't being high in the sky, a trip to any of the city's observation decks may sound enticing. After all, who wouldn't want to see the Windy City from high above?
On top of the crowds, some may believe the ticket prices are a bit steep for some skyline views. As a result of this factor, many people choose to skip the observation decks.
However, that's only the case if you don't do your research! The views from Skydeck Chicago and 360 Chicago are breathtaking. You just need to know when to visit for the smallest lines and where to find ticket discounts. Go early in the morning or late at night for the shortest wait times and get your tickets with Tripster for the lowest price!
Or, if you'd rather skip these attractions all together, other observation deck opportunities include dining at the Signature Room.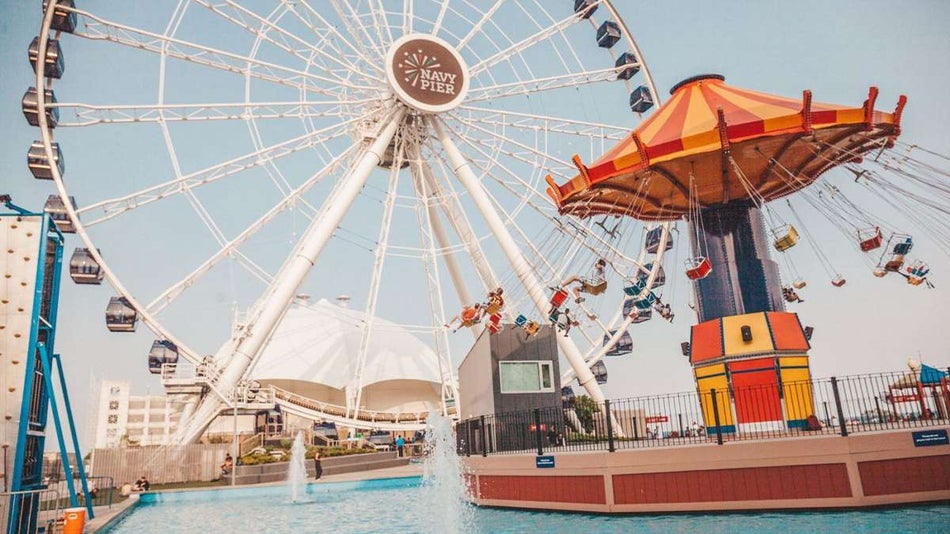 4. Navy Pier
It's been said that Navy Pier is Chicago's Times Square equivalent… and they're not wrong. Between the Ferris wheel, name-brand restaurants, and attractions, it's a madhouse of tourists.
Families traveling with kids often head to Navy Pier due to the abundance of rides, games, and kid-friendly stores. However, these leads to giant crowds of kids waiting for their turn to sprint into Build-a-Bear Workshop or to explore the Children's Museum.
All-in-all, Navy Pier boils down to a typical tourist trap. If you're interested in seeing the real Chicago, opt for an iconic destination such as the Chicago Riverwalk.
5. Deep Dish Pizza
I love deep dish pizza as much as the next traveler, but hear me out.
Deep dish pizza is one of the ultimate Chicago tourist traps… unless you go to the right restaurant. While places like Gino's East and Giordano's boast a vast history and rave reviews, they're not the only places to get pizza in the city.
For shorter wait times and potentially better pizza (that's your judgment to make), visit restaurants like Pequod's Pizza instead.
6. Architecture Boat Tours
It's no secret that Chicago is home to some of the world's most renowned and iconic architectural masterpieces. And, you can pay a pretty penny to hop on a boat in the Chicago River to learn all about these buildings.
But, if you're really not that interested in architecture or can't hear the tour guide, you've just paid a boatload (pun intended) for a snooze fest.
Instead, sign up for an out-of-the-box tour through Chicago's neighborhoods or a tour on a topic you're interested in such as art, cuisine, or history.
And, if architecture is your thing, there are plenty of other architecture tours to choose from that won't break your travel budget.
Quick Tips for Visiting Chicago Tourist Traps
If you're stuck visiting any of the tourist traps in Chicago, we've got a few tips to make your trip a little better.
Buy Tickets Online
One of the longest lines you'll wait in is the ticket line. If you plan ahead and purchase admission online, you'll be able to skip the line at most attractions while also taking advantage of significant discounts. Try bundling these tickets with your hotel reservation to see how much more you can save, too!
Visit at an Off-Peak Time
Depending on when you visit, you may be able to beat the crowds. Do a bit of research and see when crowds at these attractions are at their peak and lowest and plan your trip around this information. Tools like Google listings can help determine this!
Stay Calm
It's all too easy to get frustrated and worked up when you're stuck in a crowd of tourists. (Been there, survived that.) When you feel yourself becoming overwhelmed at any of Chicago's tourist traps, take a deep breath, and try to relax. There's only so much you can do to control the situation, so enjoy what you can!
Which Chicago tourist traps would you add to our list?